Hey everyone! I hope you guys had a nice weekend. The sun has been starting to poke its head out here and its been nice enjoying the warm weather. I just hope the rain stays away. In other exciting news, my boyfriend, Ben, and I signed the lease for our new apartment! At the end of June I will be moving from the great state of New York, to our first place together in Virginia. I am really nervous about moving away from home, but thrilled to finally no longer be in a LONG distance relationship. I will talk more deeply about this in another post, but I was really eager to share the big news with you guys!
On to more exciting news! My Firmoo free glasses giveaway has ended and all the winners have been chosen!
The first prize winner, winning a free pair of Firmoo glasses is
Zeychelle Mary
!
The 6 second prize winners, winning a $30 off voucher are
Paula Conese Dela Cruz, Lynette Marie, Willy Vh, Mary Cheyzerr, Teresa Hundana
, and
Georgia Christine Anne Fourie
!
All the winners have been contacted and prizes have been claimed. I want to thank everyone the entered my giveaway, and Firmoo for allowing me to host it!
On to the nails!
I have been seeing textured nail polish all over the place, and I'm sure you have too. One that really caught my eye was Zoya's Godiva in the pixie dust collection. After seeing lots of other wonderful bloggers post there swatches I knew it had to be mine...and so it was! I just got my Zoya package in the mail with Godiva (and another polish that I am super excited to show you soon). I'm sure you have all seen plenty of swatches of this lovely polish, but I decided to throw my hat in the ring, and show you guys mine.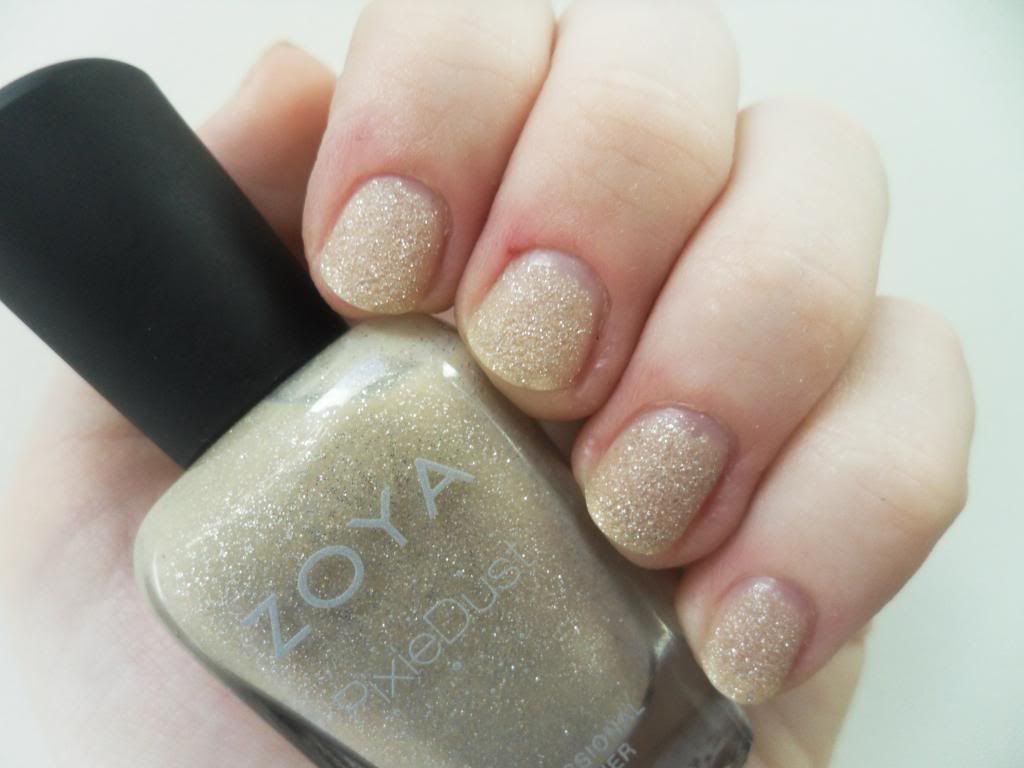 Godiva is a gorgeous nude with lots of shimmer, and of course an awesome textured finish! This is 2 coats, with no top coat, of course, to maintain the texture.
Also, you might be able to tell that I'm rocking a new nail shape! I have been thinking about going from square to oval for a little while, but I have heard that the oval shape makes you more prone to breaks, so I was a little worried about trying it. But this weekend I had a number of the corners of my nails break, so I thought it was the perfect time to round them out...and I'm glad I did! I never had round/oval nails before, so I wasn't exactly sure how to file them to get the shape I wanted, but I did my best. Hopefully with practice I can get them at the perfect shape. I think this shape makes my nails look longer than they actually are, and really elegant as well!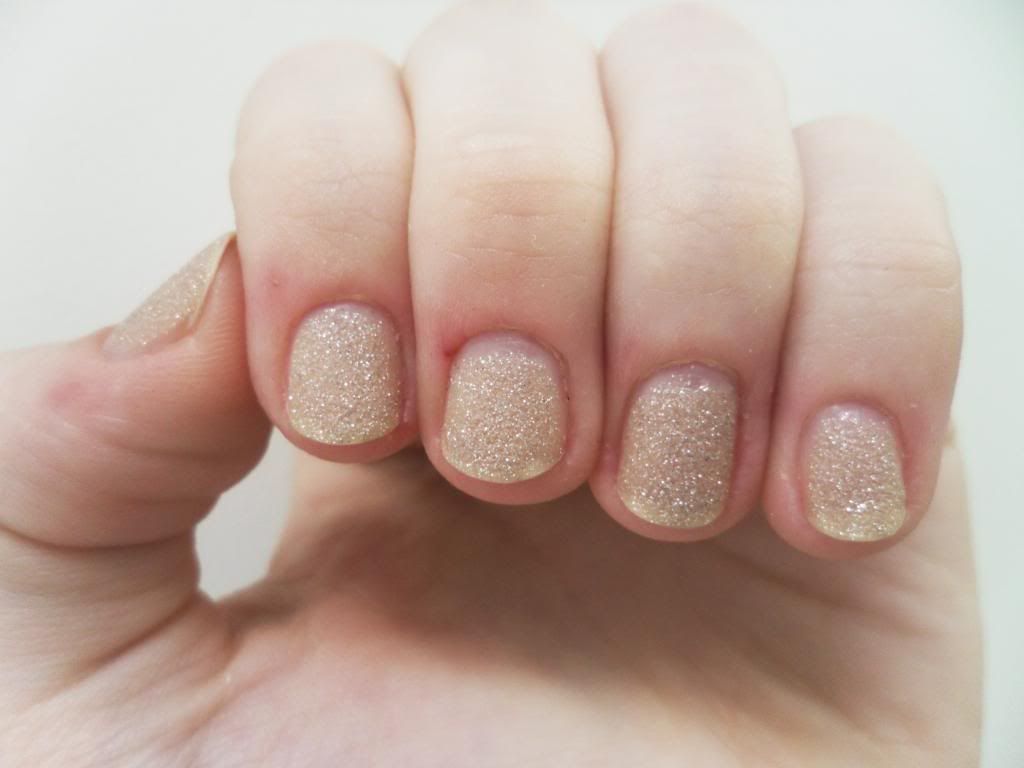 The Line up:
Zoya in Pixie Dust
I would definitely say that Godiva lived up to my expectations! The color itself the gorgeous, and I love the shimmer, and of course the texture. I am already thinking about other ways I can wear this beauty!
What do you think of Zoya Godiva? Do you like textured polishes? What do you think about my new nail shape? Any advice on rocking long and healthy ovals?
Claws up!