Hey everyone, I hope you are all having a good week! I only have a week left at my job before I take some time off to get ready to move, and then the big day comes in a month! While some days I absolutely hate my job ad most of the people, I love all the doggies I got to meet and bond with, and I have made a couple of really good friends. One girl that I'm really close with, Michelle, is really sweet. We love talking about food and going out and she is always asking me "what's on your nails today?" She surprised me a few days ago with a bottle of nail polish that she picked up for me, and I knew I needed to try it before I left work for good.
I'm going to do things a little different and start with the bottle shot. This is an unnamed neon layered polish by Rue Beaute. I LOVE each of the neon colors in the bottle, but I have always been a bit skeptical of layered polishes. I'm worries they will mix together and that it will be impossible to get any colors out besides the top one.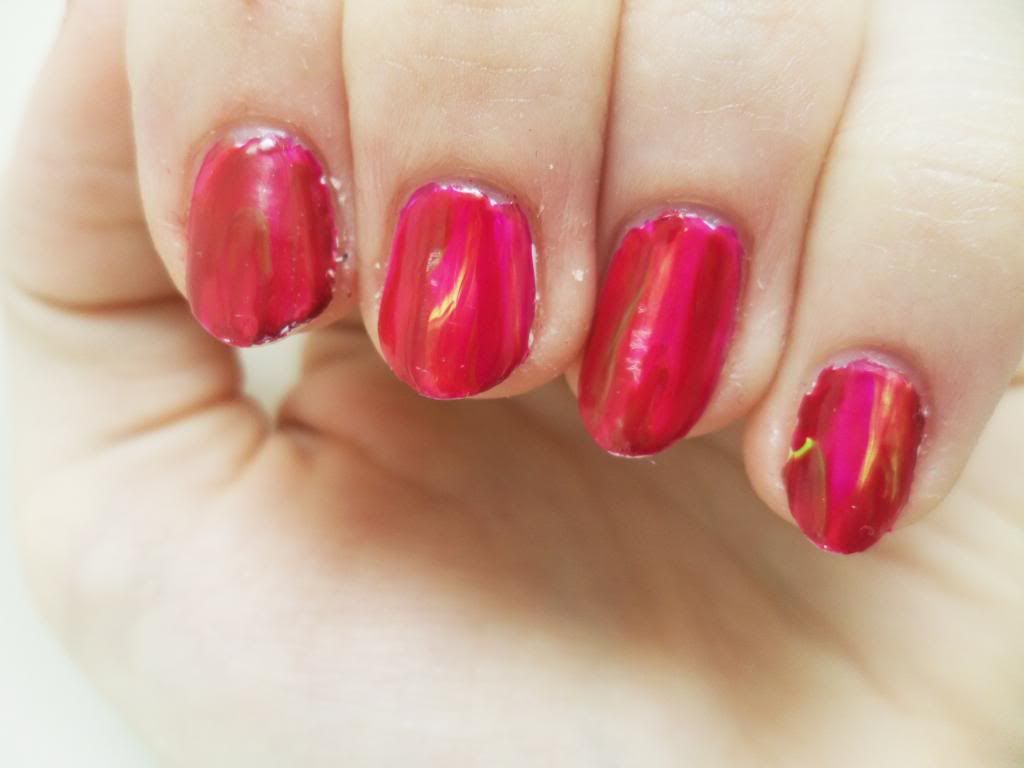 Since these are neons, I started with some white undies which ended up being a brilliant idea. Now I only needed one layer of the polish which prevented the colors from mixing too much. The bottle also says not to mix, but that resulted in only getting to the purple layer.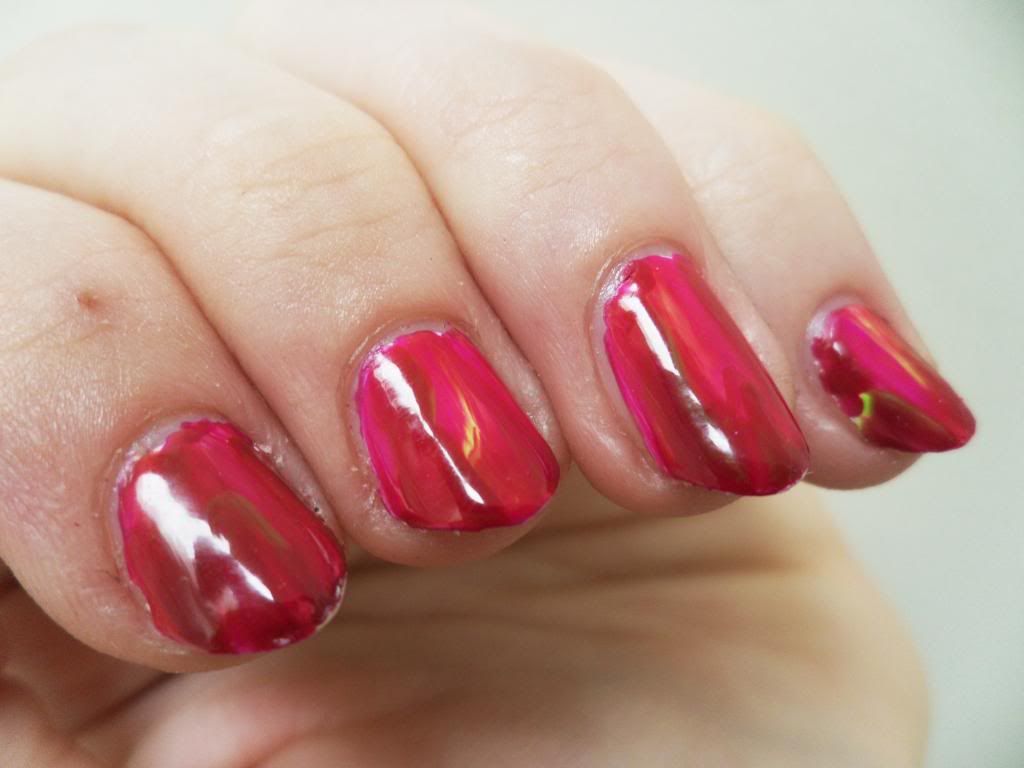 In order to get more of the layers, I actually tilted the bottle quite a bit and dipped the brush into the exposed colors. It actually worked out really well. I did my left hand first so I just reached the green, but once I got to my right hand I got some really nice streaks! So for a rare occasion, I'll show you my right hand!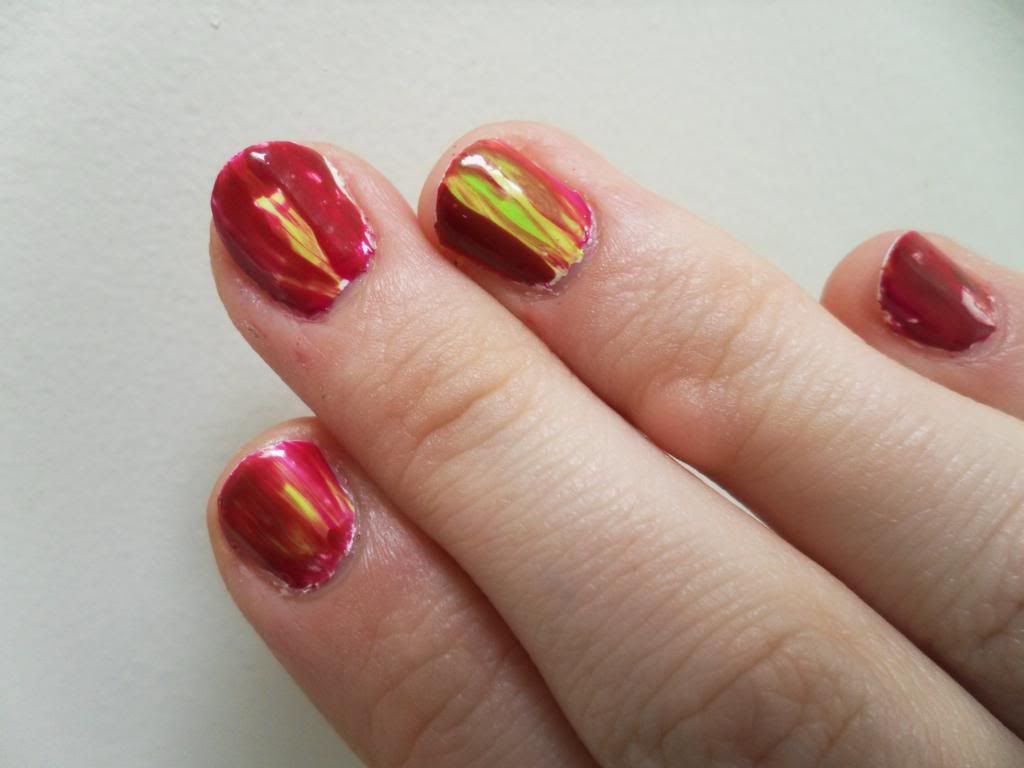 Don't make fun of it! My nails are a lot shorter and uneven on my right hand, plus I am terrible at painting it. But you can see how cool the colors came out!
I am excited to keep using this polish and seeing how each layer of colors comes out!
Have your tried layered polish yet? What do you think?
Claws up!