Hey everyone! I hope you are all excited for the weekend. Right now I am on my way to Texas to visit my brother! I feel like I have barely been home since I have been out of town the last 2 weekends, but its for good reasons :) I love my big bro and I can't wait to spend some time with him and my sister in law. Since I'll be in Texas all weekend, I thought rocking some acid wash jean nails would be a fitting look. I have never tried them before, but I have seen them all over Pinterest and Youtube and I loved the look!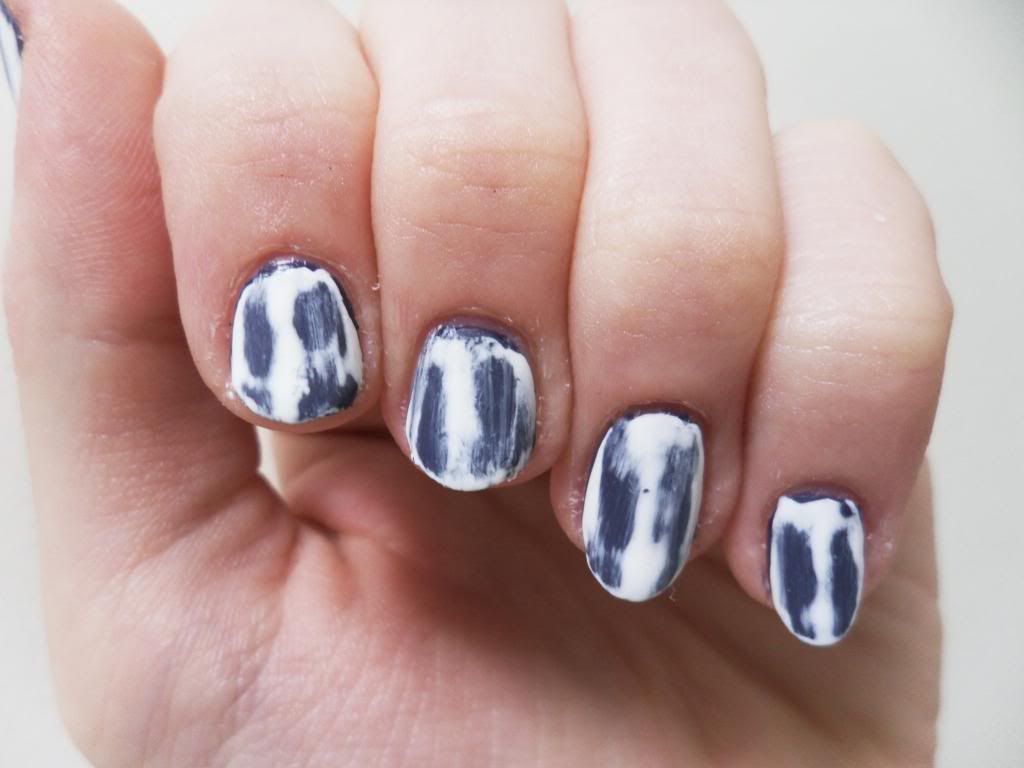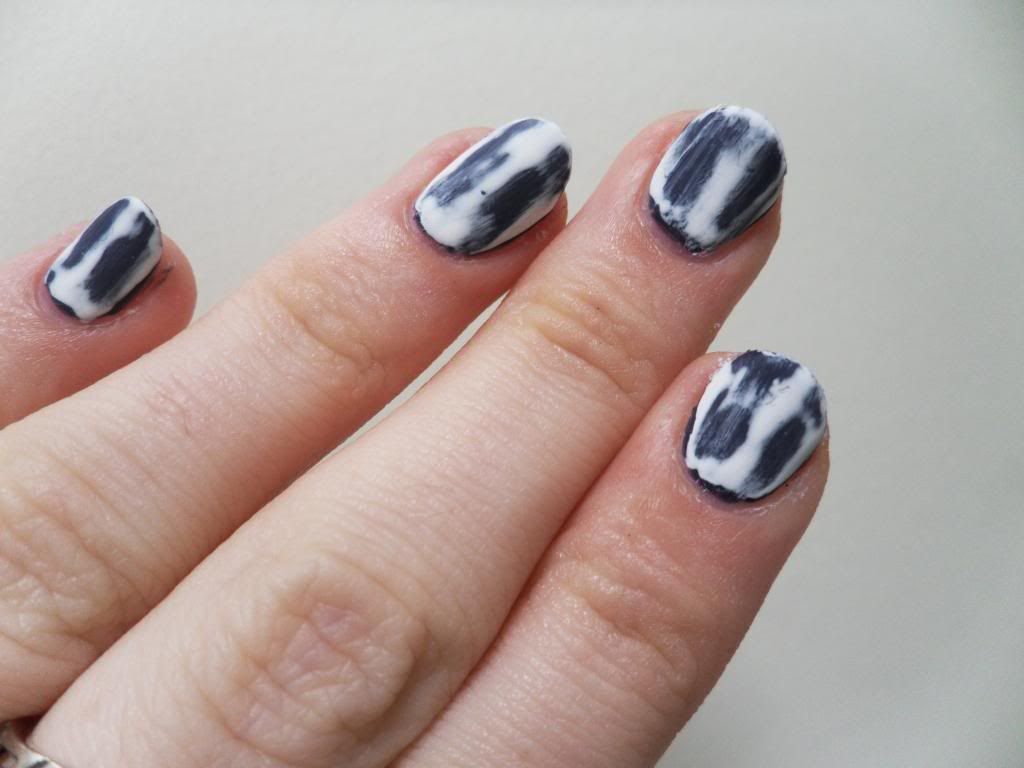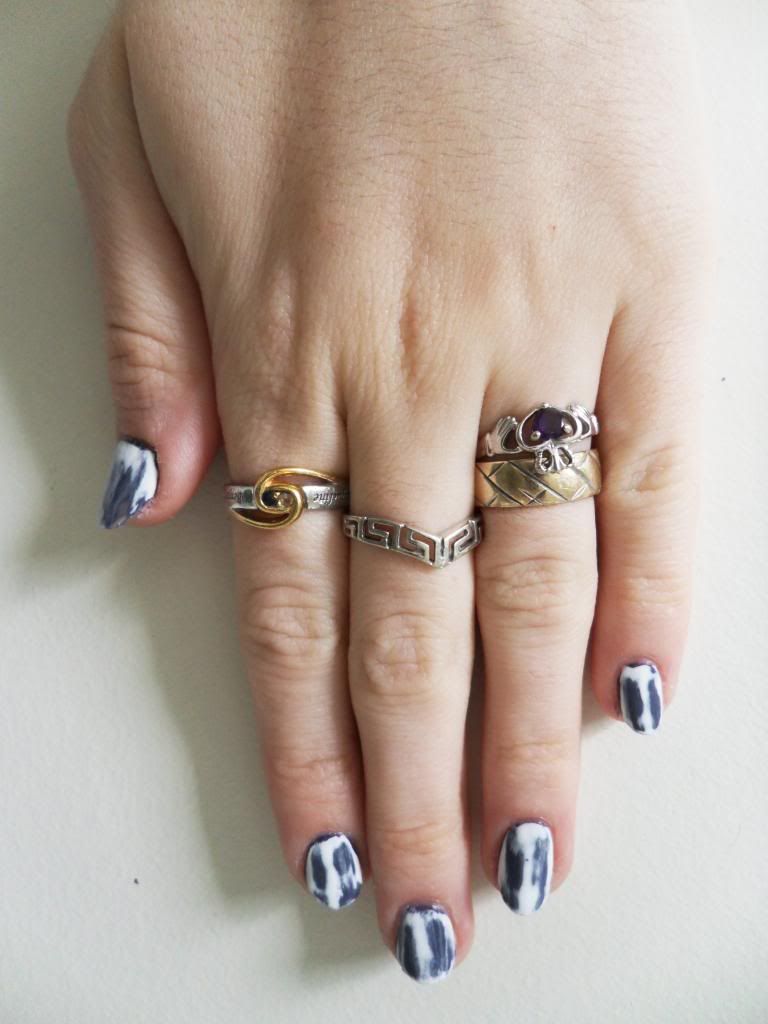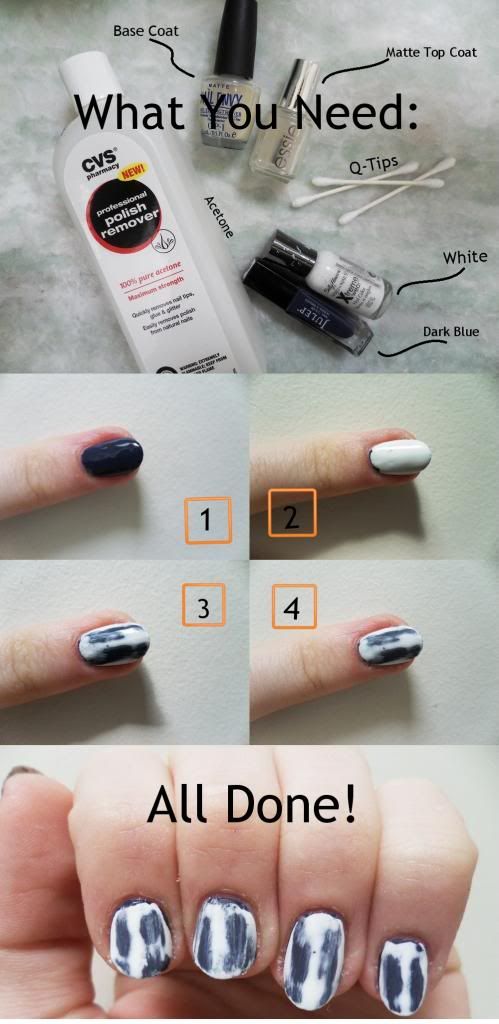 1. Paint your nails with a dark blue polish. Optional: Add a layer of top coat.
2. Once your nails are completely dry, paint 1 layer of white polish on, and wait for your nails to dry again.
3. Using a q-tip dipped in acetone, gently swipe your nails, remove the white layer. Keep in mind you want this to look realistic by unevenly removing the white layer, so swipe some areas of your nail more often than others.
4. Clean up, and add a layer of your favorite matte top coat for a more authentic jeans look. All done!
The Line Up: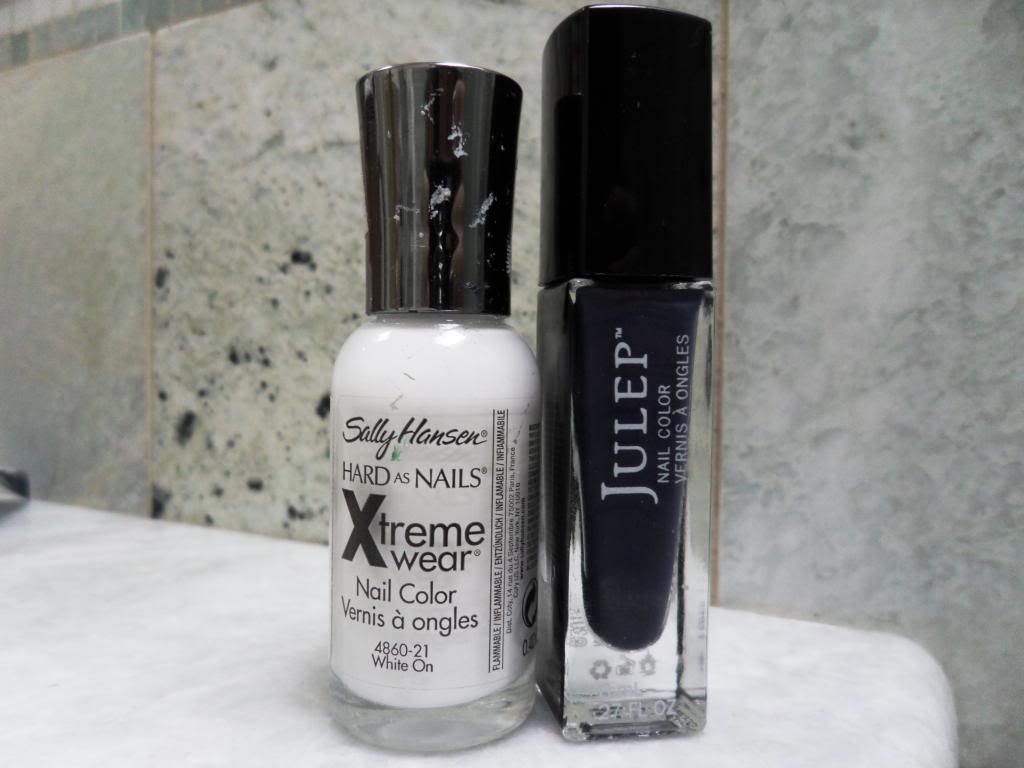 Sally Hansen Xtreme Wear in White On
Julep in Millie
I thought that Julep polish was so gorgeous when I got it! That shade of blue reminded me of denim so I knew I wanted to use it to create acid wash jeans nails. I wanted to show you this polish on its own too.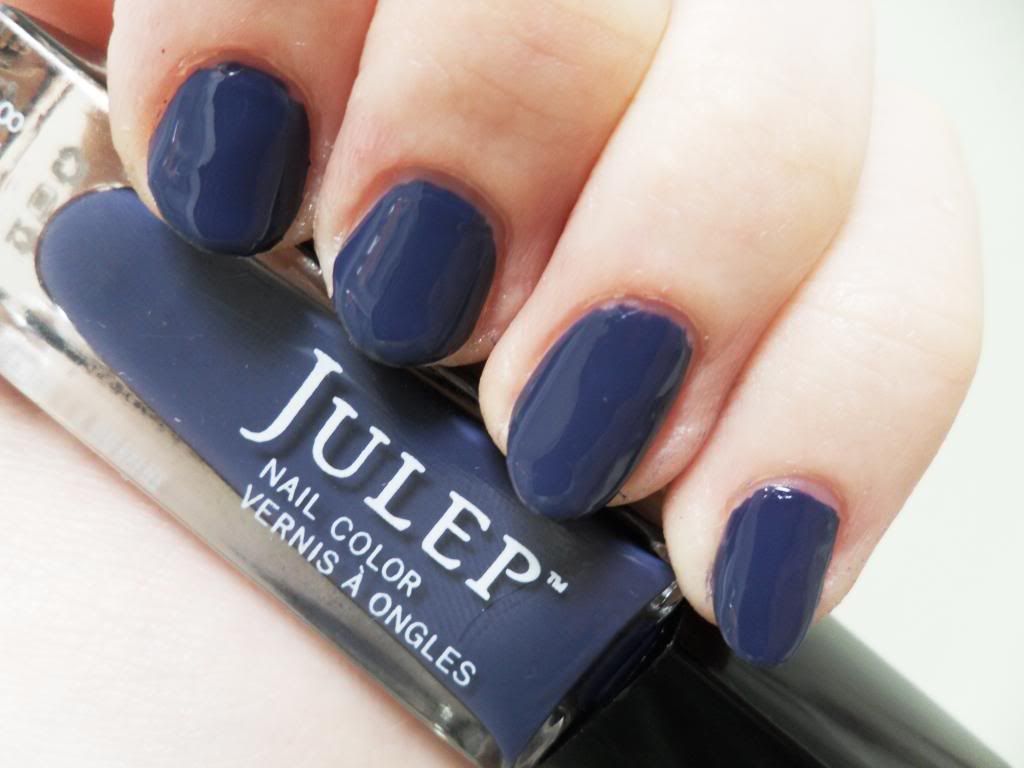 How beautiful is this? Its such a unique, and perfect blue. Kind of like a dusty royal color. I almost didn't want to cover it up, I will definilty be wearing this beauty on its own too!
I loved this grunge look, the acid wash is a really cool effect and super easy to do!
What do you think of this acid washed look? Will you be trying it out too?
Claws up!