Hey everyone! Well I wanted go get back into the swing of things after being so busy, but just when my life was starting to slow down, I get sick :( I have been feeling nauseous for a few days now, and I;m not really up do doing nail art right now. I have some nails that I did a few days ago to show you, and hopefully I can feel better soon so I can get beck to doing what I love!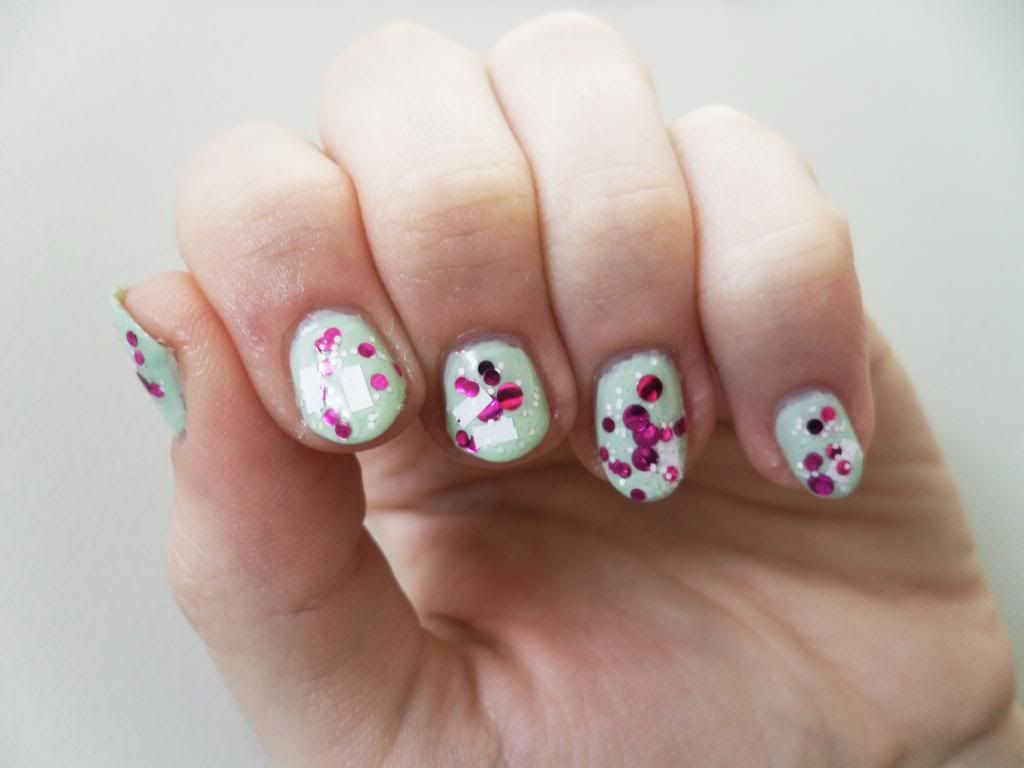 Recently I have been obsessing over circle glitter. So when
Dulcie
sent me one I was so excited. I just think it is such a cool look!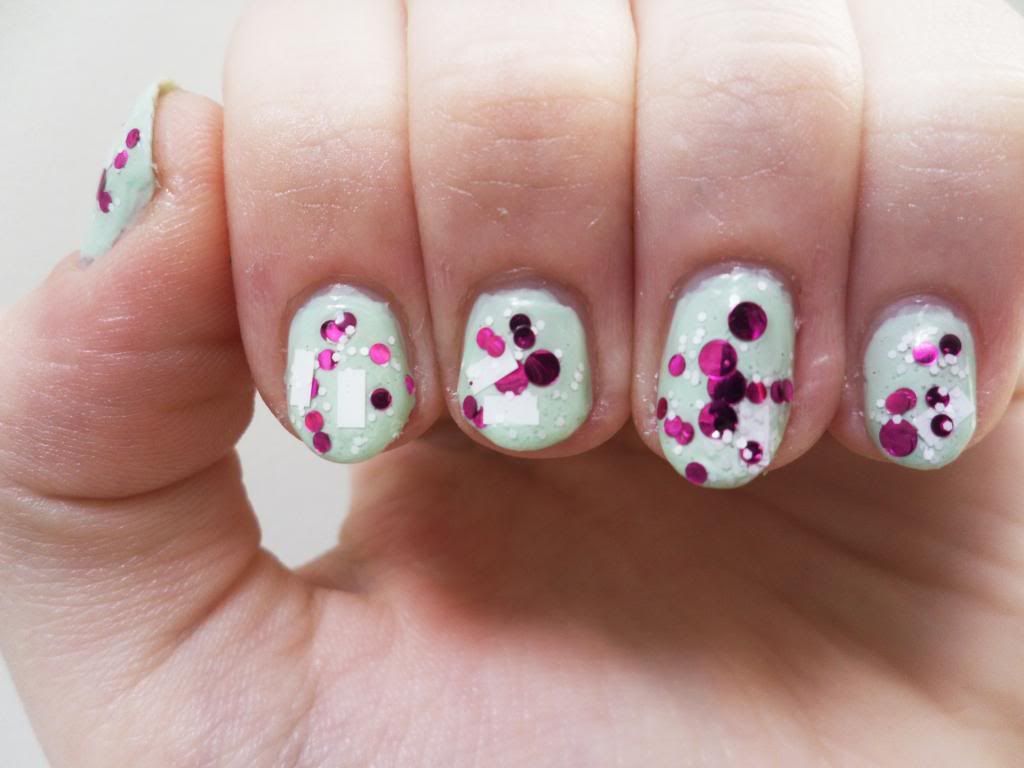 Cherry Blossom Bloom had different sized magenta circle glitters, micro white circle glitters, and big white rectangle glitters. It was such a pretty mix.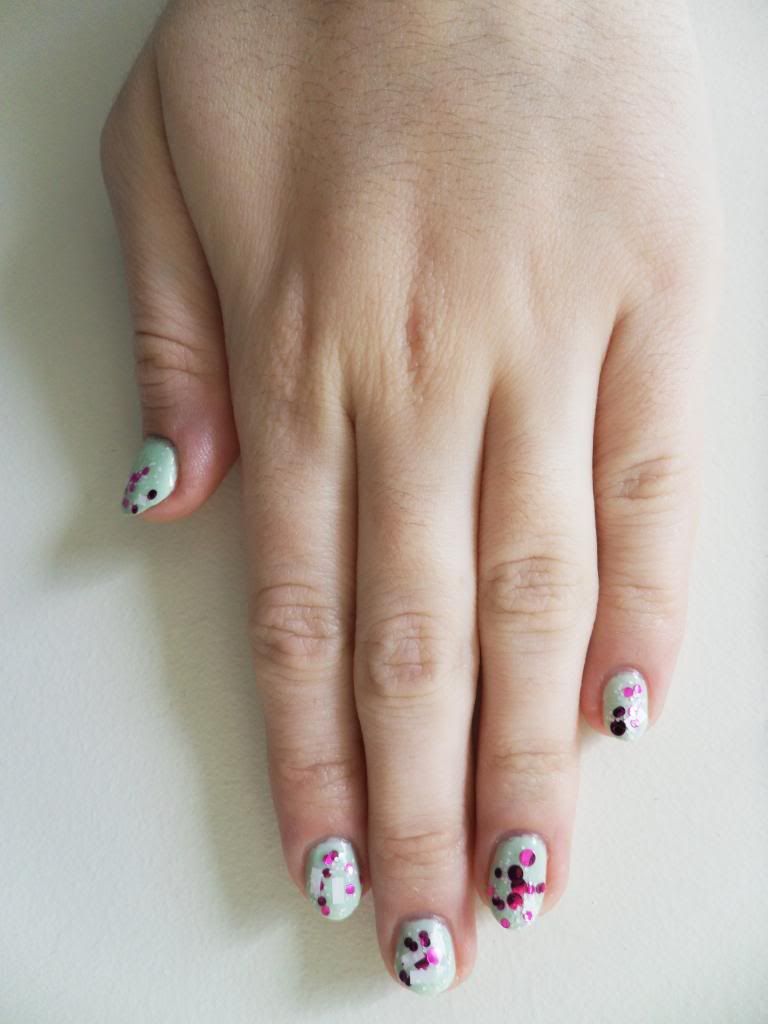 The Line Up:
Lac Attack in Cherry Blossom Bloom
Revlon in Jaded
What do you think of this layering? Do you like circle glitters as much as I do?
Claws up!