Hello ladies and happy Memorial day weekend! I hope you guys have fun plans. It has actually been raining quite a bit here and I really hope the rain stops so it doesn't ruin my weekend plans. Monday is actually my 4 year anniversary with my boyfriend, but since I have to work holidays, I wasn't able to get out of work to visit him, so we are celebrating a bit early this weekend. I'm on my way to PA now, and this rain better clear out!
I wanted some nails to match the important day for me and Ben. I have some heart glitter that I have been wanting to use, and I feel like I should only ear hearts for heart themed occasions, so what better than my anniversary?
I apologize for the lack of photos, and the poopy quality. Since it has been so grey and rainy, it was super hard to capture this mani in photos :( Also I got a booboo on my finger and it made my feel self conscious about my hands. Ah, problems of a nail blogger...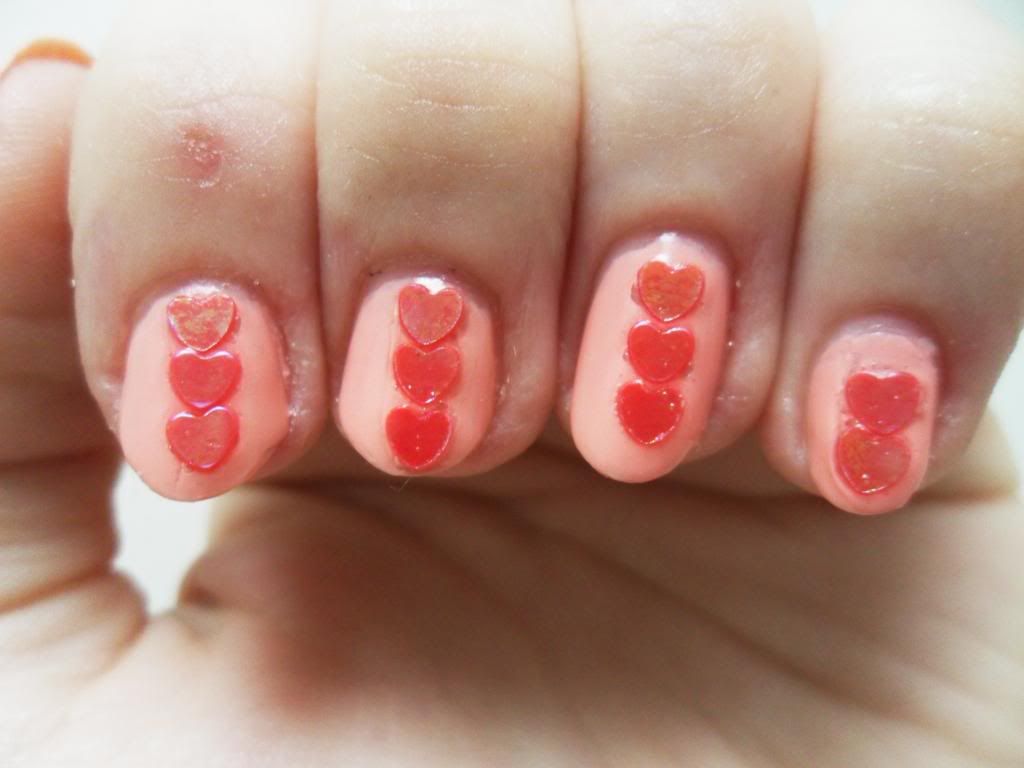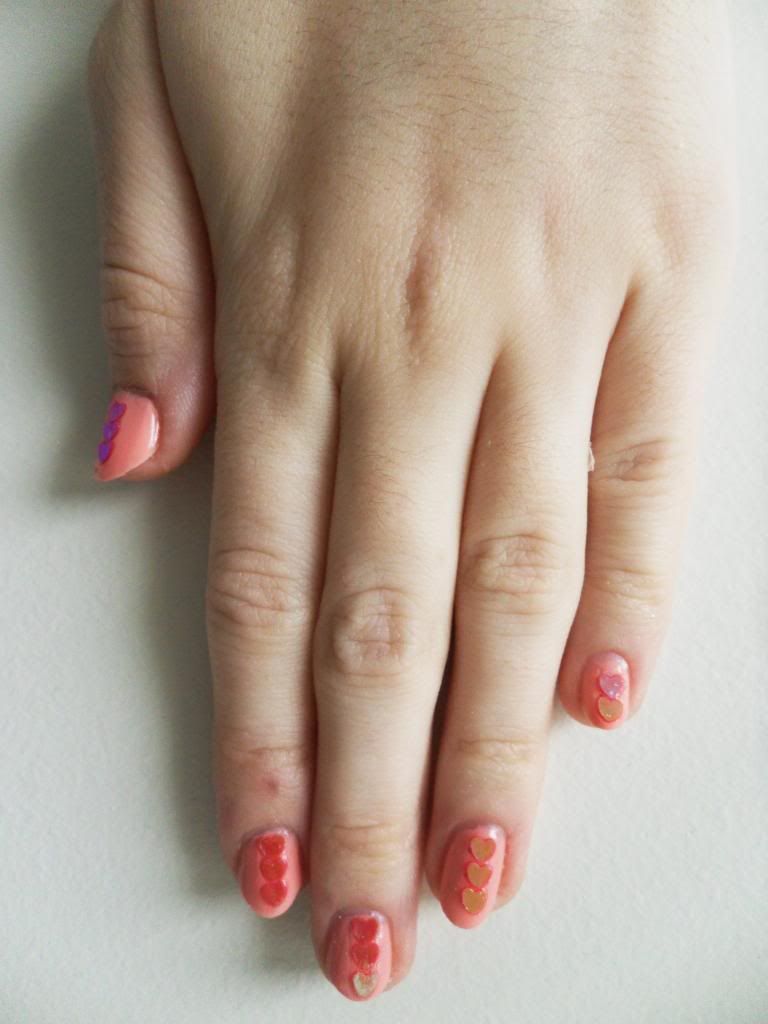 The Line up: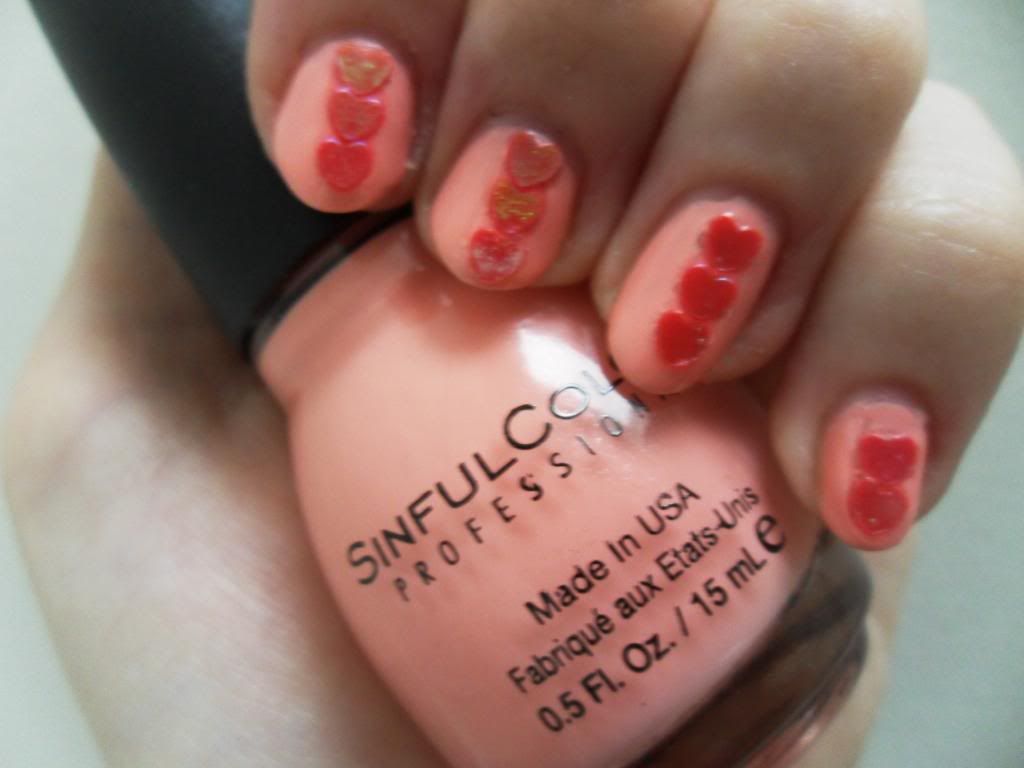 Sinful Colors in Orange Cream
Orange Cream is from the Sugar Rush collection. When looking for the base color for my heart mani is instantly jumped at me from my polish drawer, hit me in the head, and knocked me out for several hours. When I came to, I saw this beauty laying there and took her back to my place, cooked her dinner, and we stared into each other's eyes all night long. This is such a beautiful peachy color, with just the slightest bit of shimmer (which I couldn't really capture in these photos due to the crappy lighting).
In the end I love this simple, but pretty manicure. Perfect for an anniversary weekend, I hope the rain doesn't kill our plans!
What do you think of my heart mani? And Orange Cream?
Claws up!