Hey guys! Sorry I have been so absent. I just came back from my trip to Texas yesterday, and then went right to work after I landed in New York. Just a quick post today because I am so exhausted and ridiculously busy catching up on life, plus working 6 days in a row this week. Hopefully after a few days I can get back to my normal blogging self...that is until its time to move to Virginia!
First off I wanted to show you the amazing nail mail that I so generously got from Dulcie of
ohthreeohfour
. It all started when she saw my post about wanting to be a dog trainer one day. She herself used to be a dog trainer and ever since then we have been emailing back and forth, and I have to say she has become a really good friend. She is really the sweetest girl and has given me so much of her time helping me with becoming a dog trainer, and now sending me an amazing package of goodies! I am really astonished by the amount of care and generosity she has shown me, I am so appreciative and thankful to call her my friend :)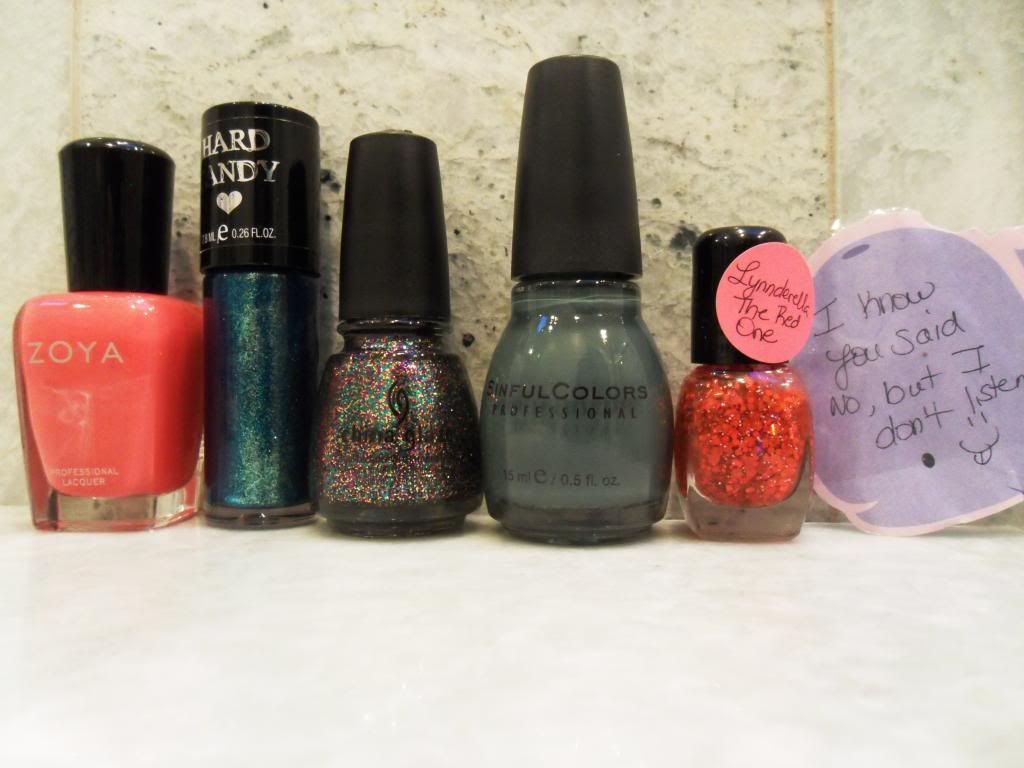 That little sneak! She asked me if I wanted her to decant a Lynderella for me. I said no because that really is way to much to give to me, but apparently she didn't listen. She's the best :)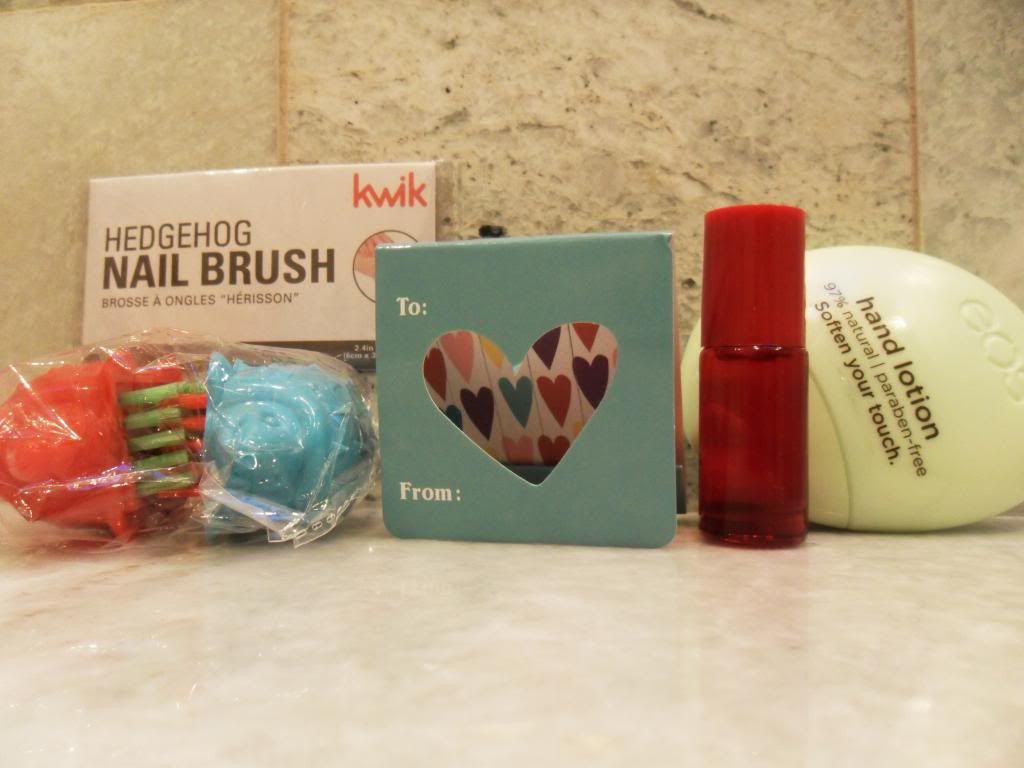 She even sent me some other nail goodies, including 100% vegan jojoba oil, because she knows I'm a vegetarian. Dulcie REALLY is the sweetest!
I also picked up a few polishes while I was in Texas.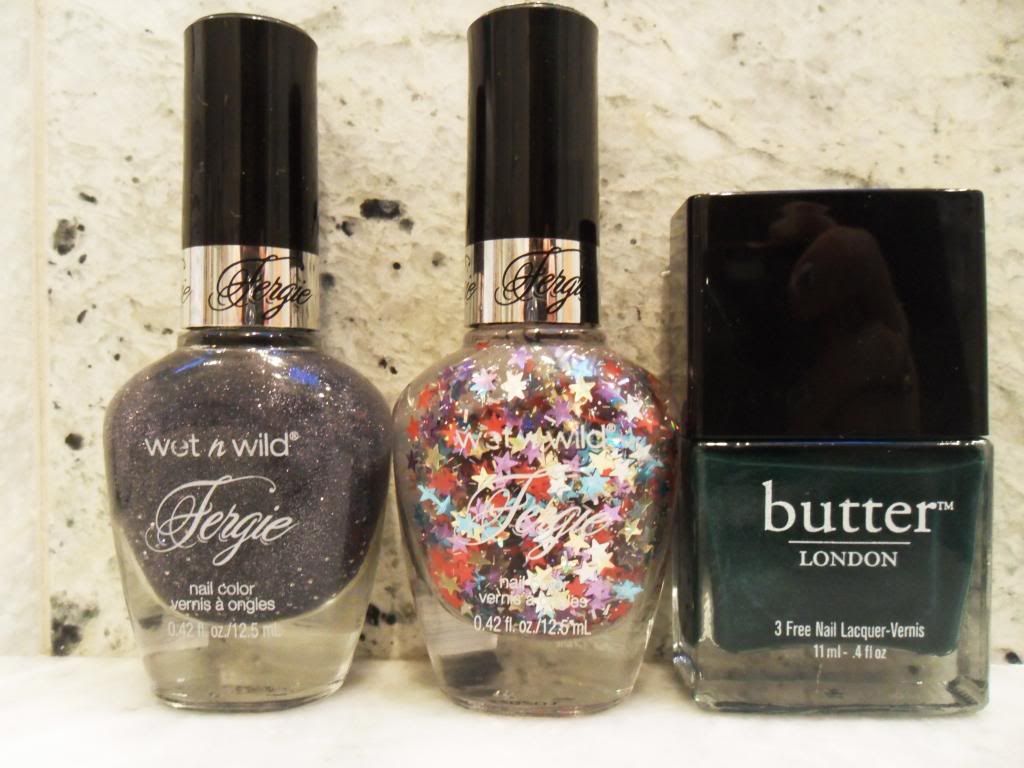 A couple of Wet n Wilds from the Fergie collection, and...my very first butter LONDON!!!! I saw them on display in a little store and I knew I had to get on that! They also had Deborah Lippmanns, it was hard limiting myself!
I'll do my best to catch up with all the things I need to get done so I have get back to some more regular blogging.
What do you think of my haul? Which are your favorite polishes?
Claws up!