Well...I think I have made the realization that I am inept at gradients. I spent all day watching YouTube videos in an attempt to get it down, since my last few tries were total fails. I gave it another go, and I still can't seem to get it right! Oh well, its not perfect, buy hey, neither am I :) I thought the colors were super pretty together though, they reminded me of a sunset on my nails!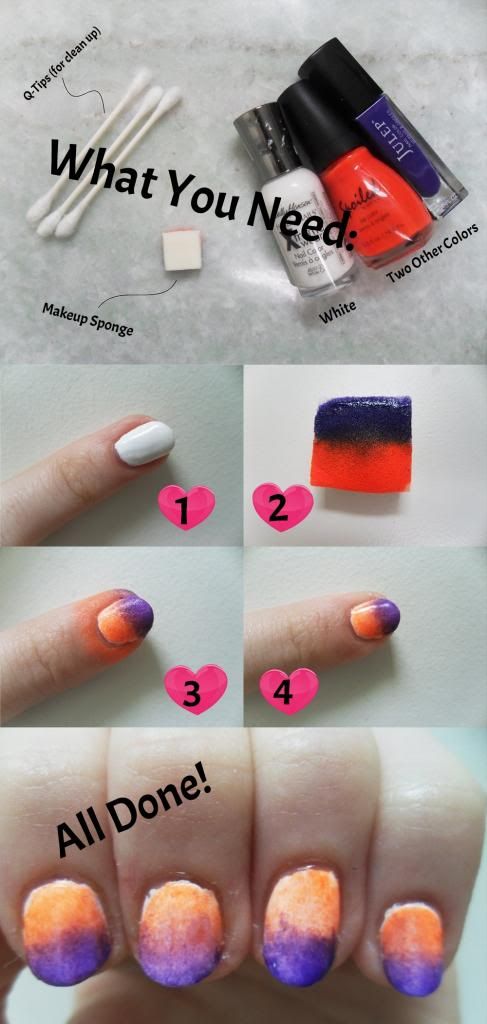 1.Paint your nails with one coat of your favorite white polish. Add a layer of quick dry top coat.
2.Paint 1 line of each color on a makeup sponge.
3.Dab the sponge onto your dry, white nails.
4. Clean up with a q-tip, and add another layer of top coat. Your all done!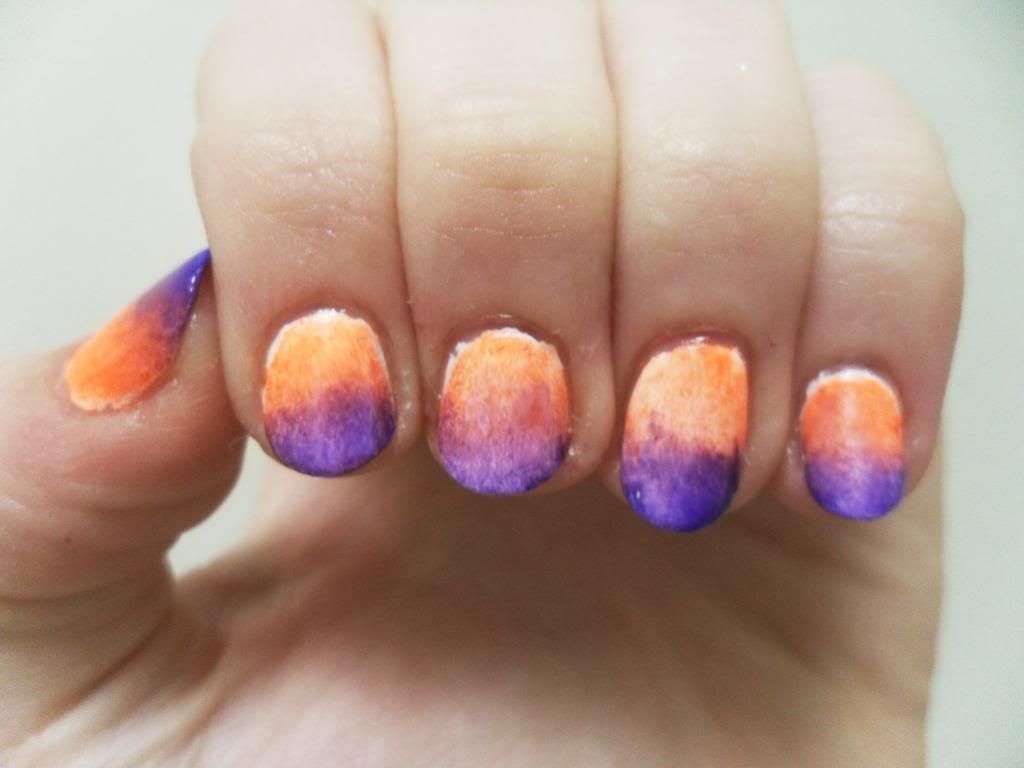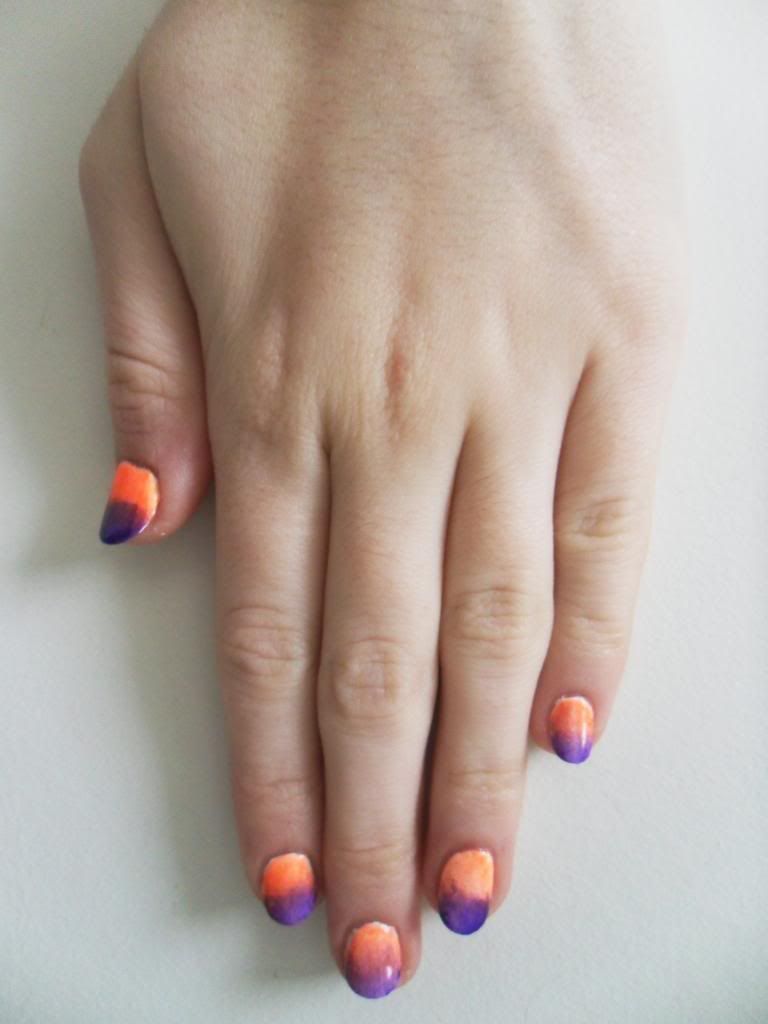 The Line Up: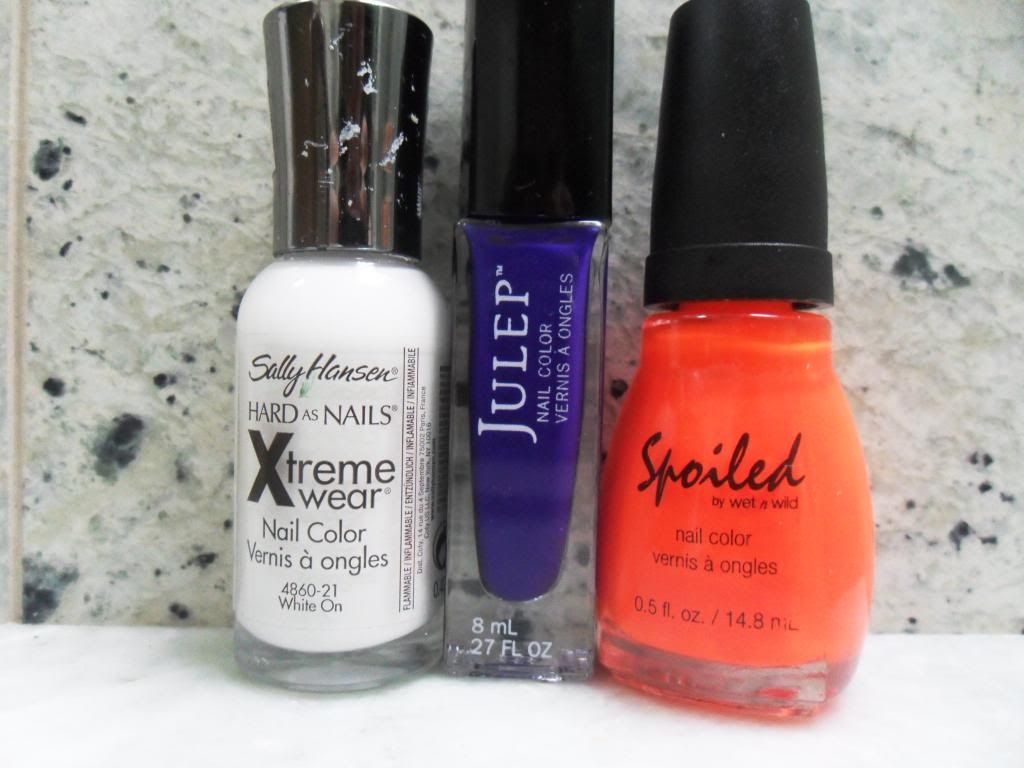 Sally Hansen Xtreme Wear in White On
Julep in Eden
Spoiled in Jail Bait
So, this might not be the perfect gradient, but I still love the colors, and it kind of looks neat in its own way.
What do you think of these neon sunset colors?
Claws Up!