Hello everyone! As you guys know I had been feeling sick lately. I'm not all better yet, but I've been trying to eat foods that are better on my tummy so that I can feel back to normal soon. Luckily I felt well enough for some nail art, and I have been itching to do some!
I am a proud New Yorker! I'll talk to you more abut my love for this great state in a future post, but I knew that I needed to do some NYC Skyline nails to represent the city I love so much. I found
these
nails on Pinterest and it was nail-love at first sight.
These nails were so easy to do and I think they look so cool! I can't get over them!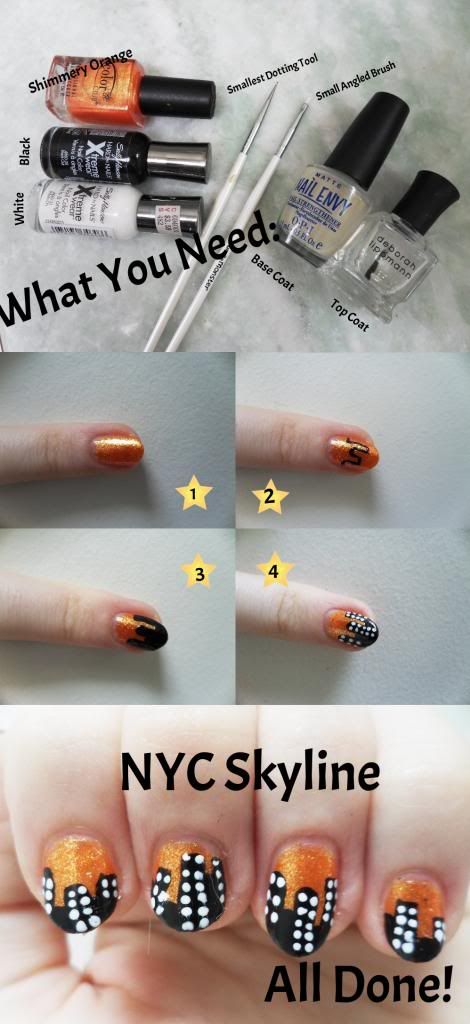 1. After applying your base coat, apply a shimmery orange polish.
2. Using a small angled brush dipped in black polish, paint the outline of the buildings. Make each building a different height for a more realistic look.
3. Fill in the buildings with your black polish.
4. Using your smallest dotting tool, add white dots for the lights on your tallest buildings. Clean up, and top coat it. All done!
The line up: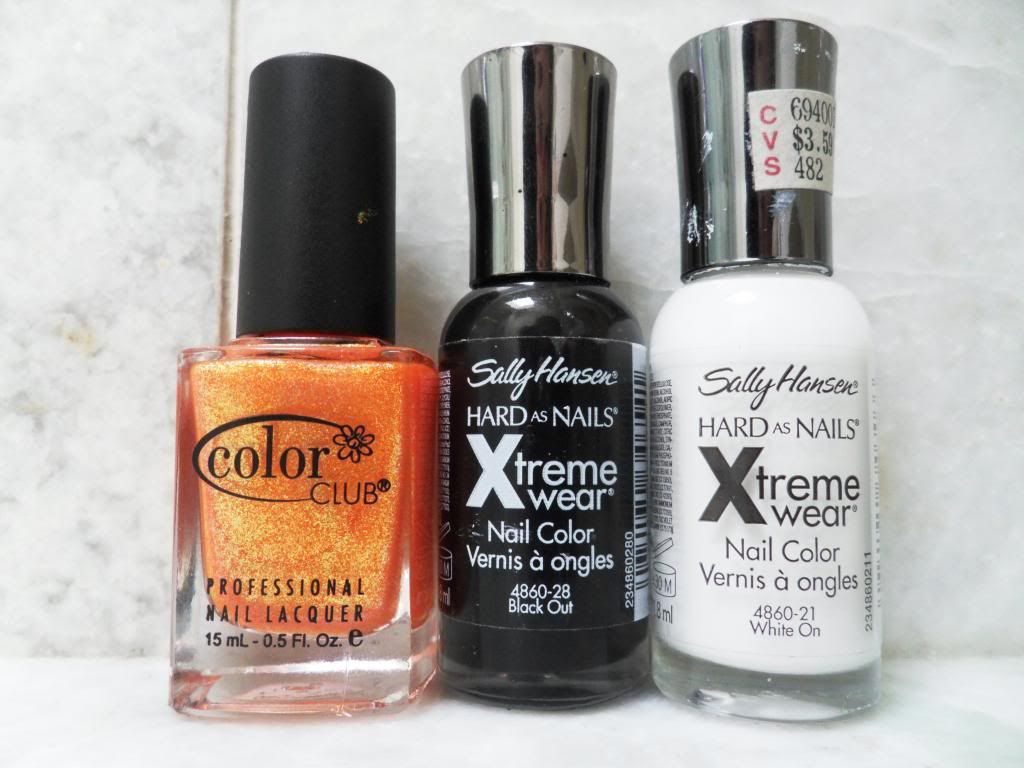 Color Club in Sparkle and Soar
Sally Hansen Xtreme Wear in Black Out
Sally Hansen Xtreme Wear in White On
I can't tell you enough how much I loved this. Sparkle and Soar is so gorgeous, and it made the background to my skyline look like a brilliant NY sunset.
Do you love NYC as much as I do?
Claws up!