Hello everyone! I hope you all have fun weekend plans. Later today I'll be heading to Penn State to see my boyfriend graduate grad school! Its a long trip, but it will be worth it so see the reward of all the hard work he's put in over the past 2 years. For a pretty big occasion, I wanted some beautiful nails to match. I remember seeing
THIS
photo from
Basecoat Topcoat
and I thought pretty opal inspired nails would be perfect!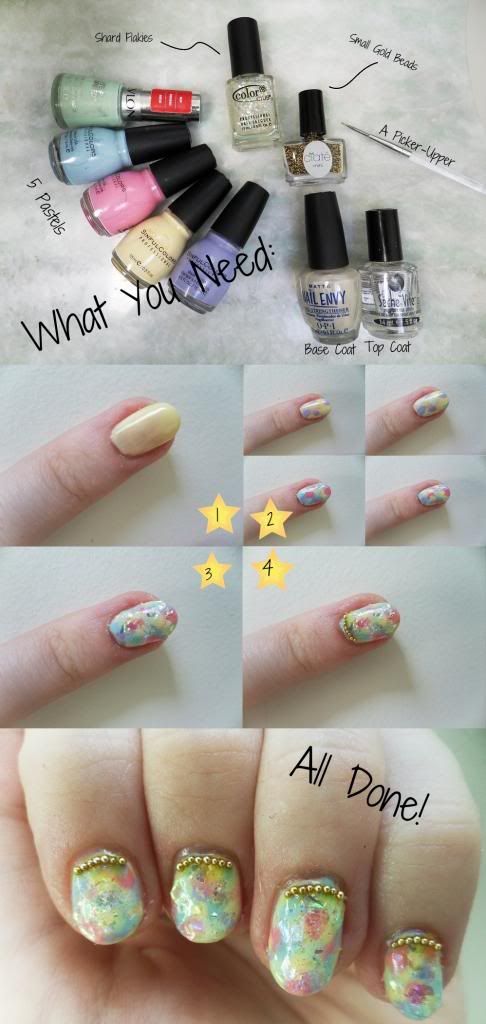 1. Paint your nails with your lightest pastel, in my case a light yellow.
2. Blob on the other pastels until your whole nail is covered. Don't try to be perfect, the randomness adds to the effect. Make sure to layer some blobs over each other for a more in-depth look.
3. Paint on your shard flakie polish.
4. Add some small gold beads near your cuticles and finish with your top coat. All done!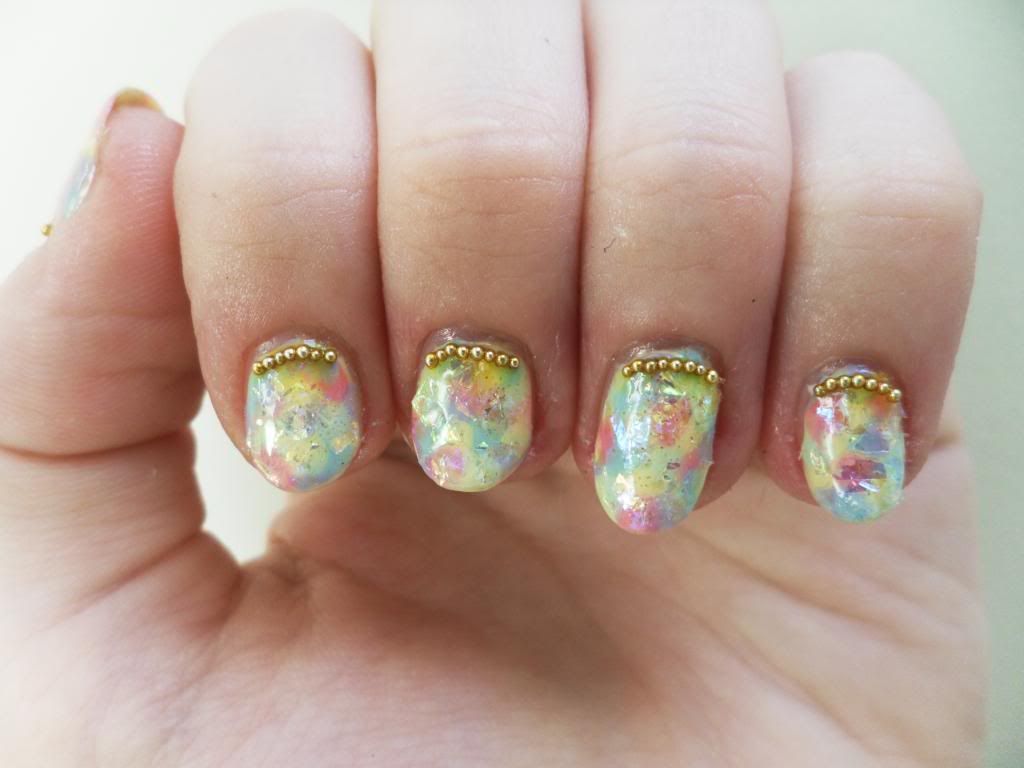 I don't have gold bouillon beads, so I just used the gold beads in a bottle of caviar pearls. Gotta be resourceful!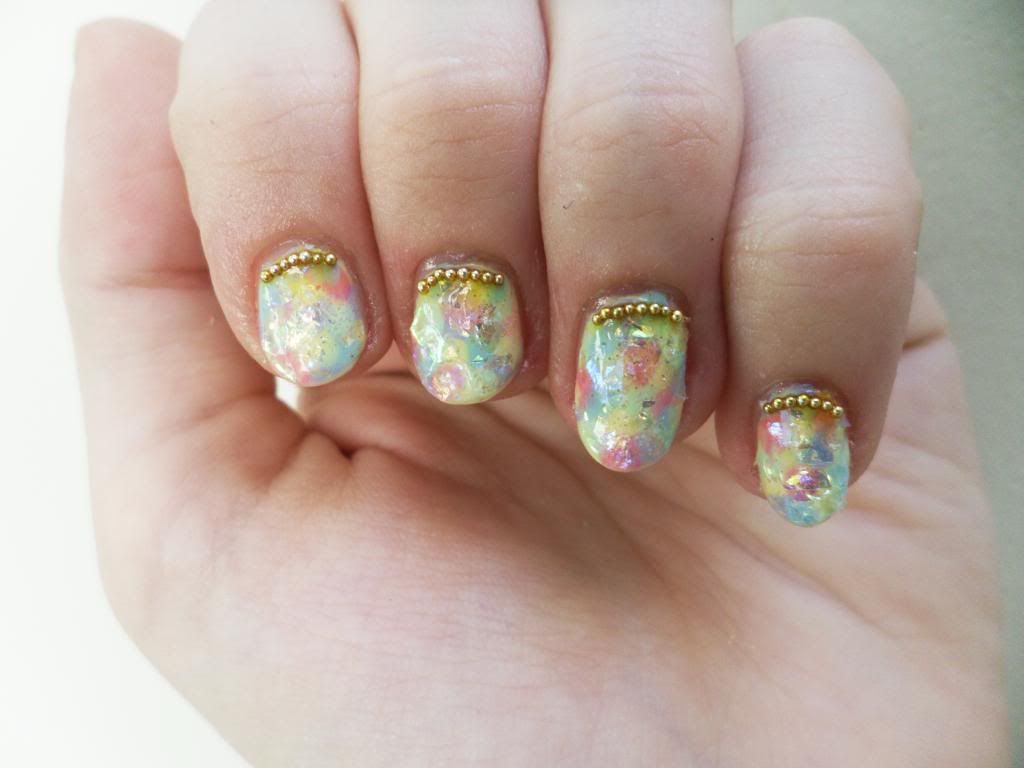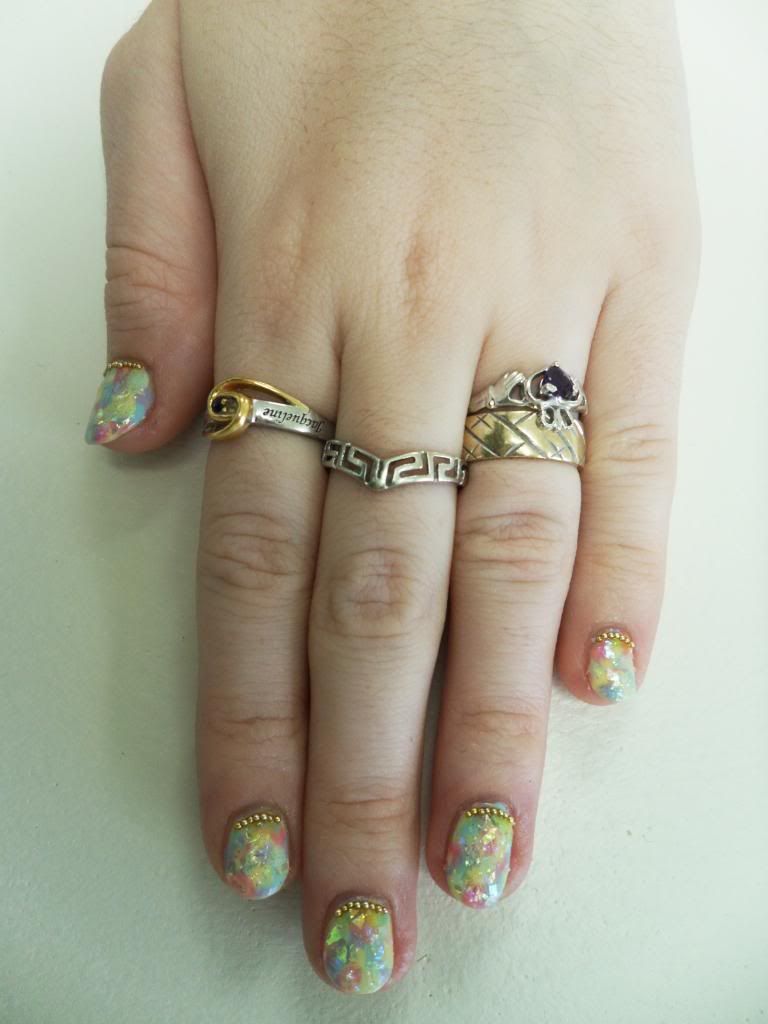 The Line Up:
Sinful Colors in Unicorn
Sinful Colors in Candy Coated
Revlon Top Speed in Jaded
Sinful Colors in Cotton Candy
Sinful Colors in Sugar Rush
Color Club in Covered in Diamonds
Ciate in Caviar Pearls-Bumble Bee
I have to say I am obsessed with these! I kept looking at my hands all day, I feel like my fingers are wearing jewelry. I think it really goes well with my newly oval nails. Oval opals! Ok, I'm done.
What do you think of these opal inspired nails? If you give them a try, post the link so I can see!
Claws Up!