Hey everyone! I'm still working on catching up on blogging, and just life in general, so I might be rocking some more basic manis until I have more time to get back into the swing of nail art.
As you may know, I work at a doggy day care, and yesterday was doggy prom! No I'm serious. The doggies came in all dressed up, they each had a date, we took couples photos, and even crowned a king and queen. All the staff had to come in in prom attire as well. And what does that mean to me? Prom nails! The theme was starry starry night, so I thought it was the perfect time to use my knew polish I picked up in Texas.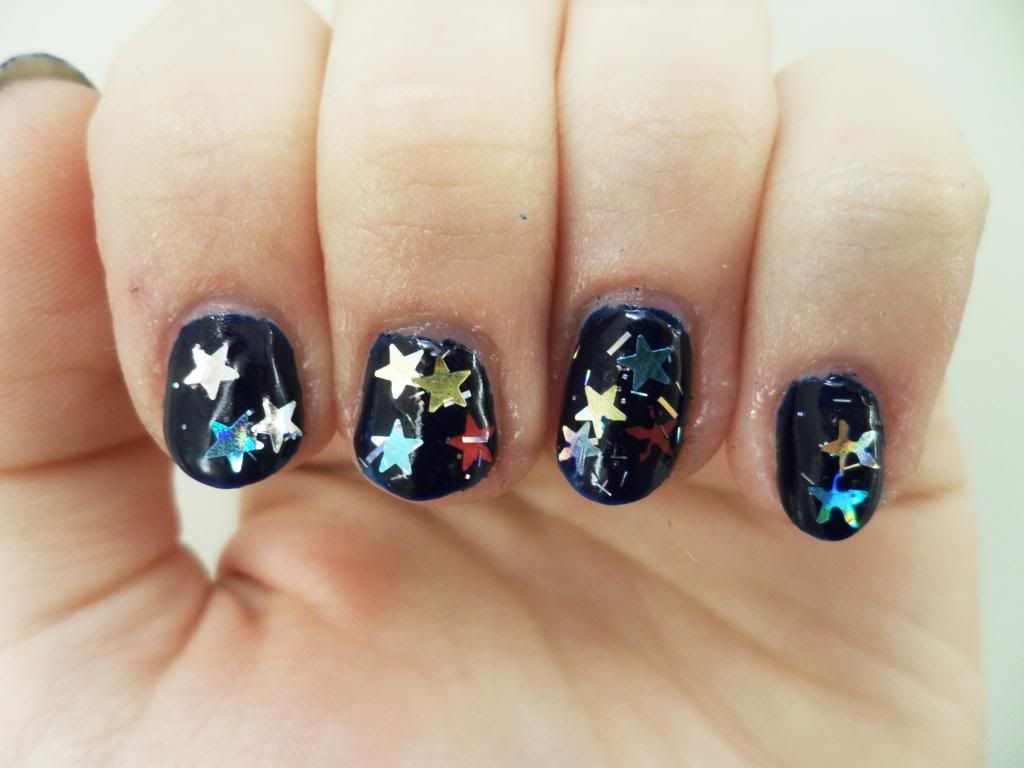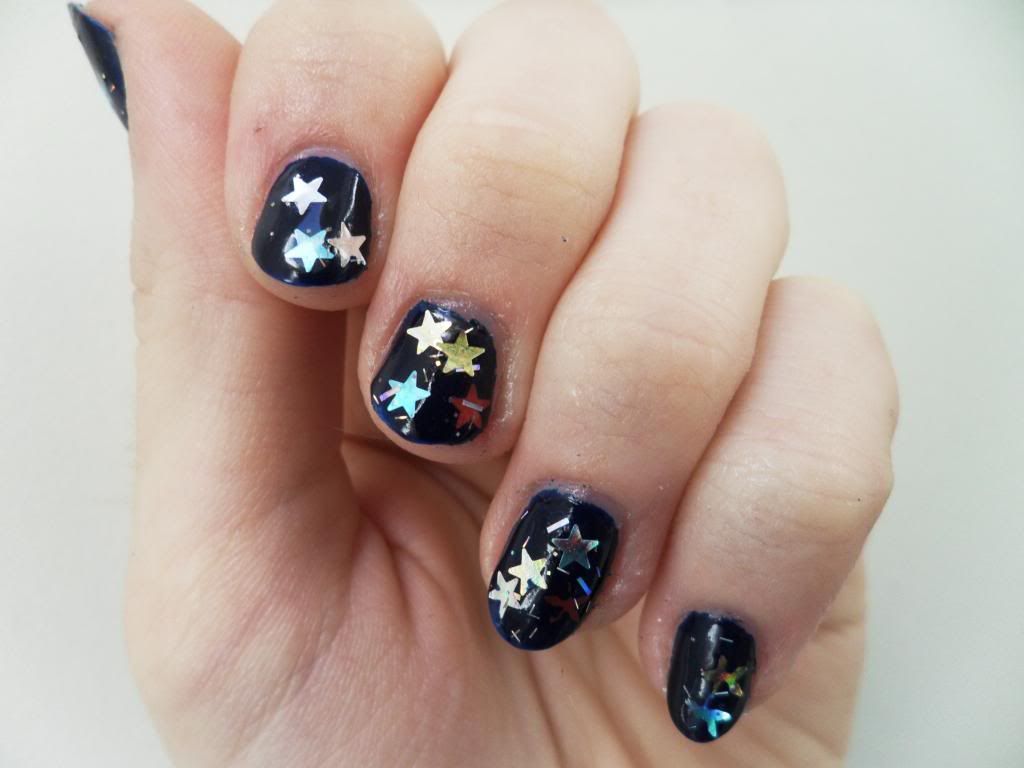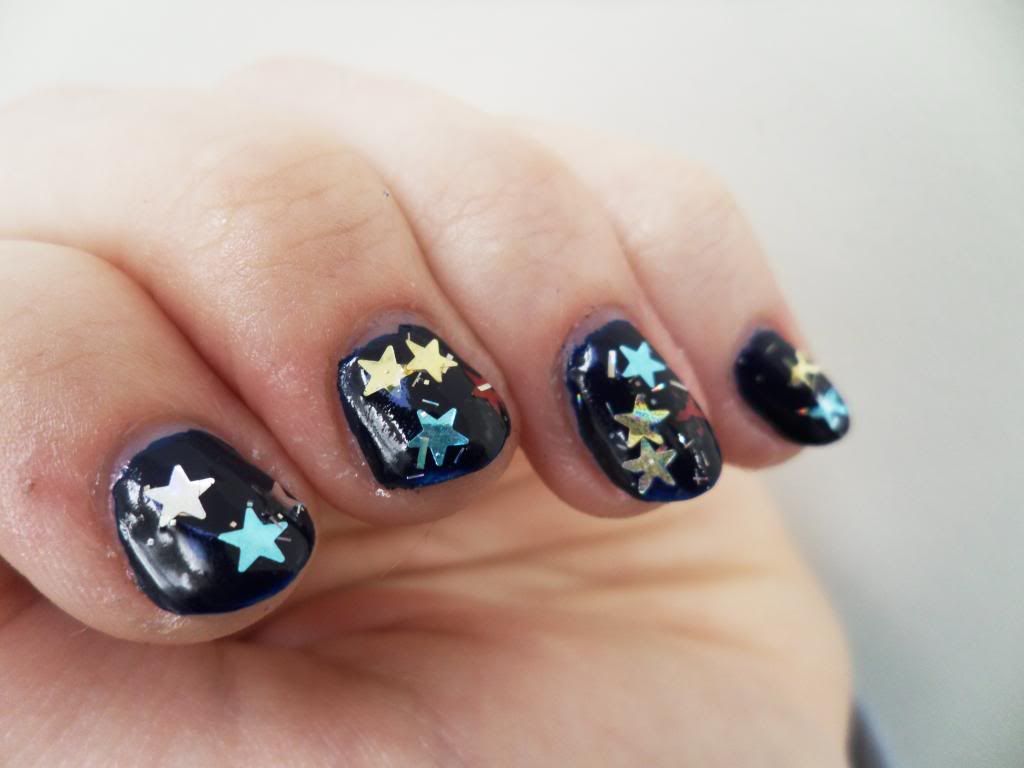 The Line Up: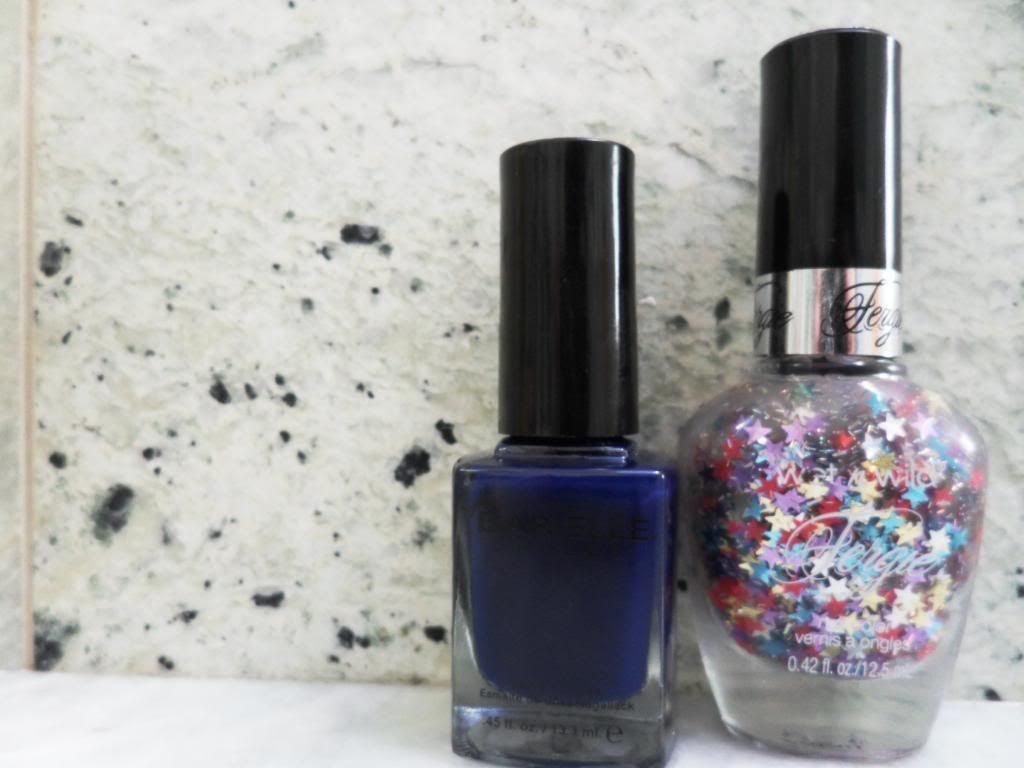 Barielle in Berry Blue
Wet n Wild Fergie in Hollywood Walk of Fame
Berry Blue is such a gorgeous dark blue that its almost black! It was the perfect background for some stars! Hollywood Walk of Fame was a little difficult to work with, I had to use the dab method to get the stars out.
I have a few photos of doggy prom, if you would like to take a look they are after the jump.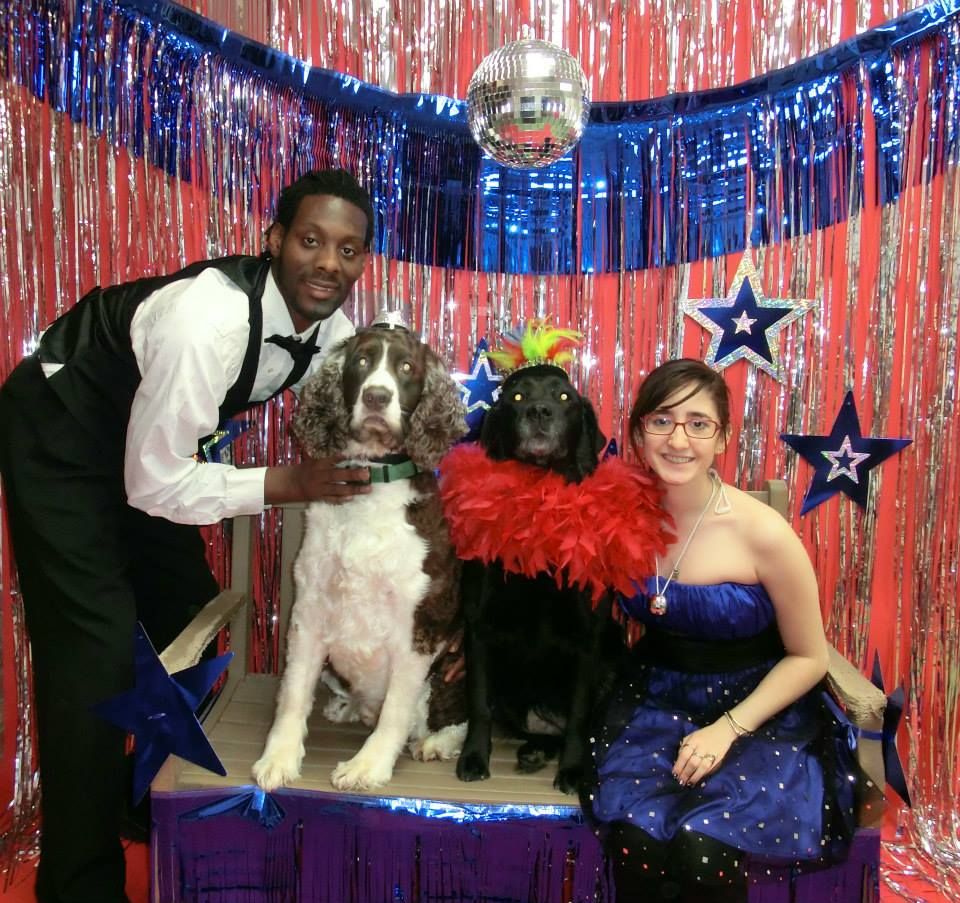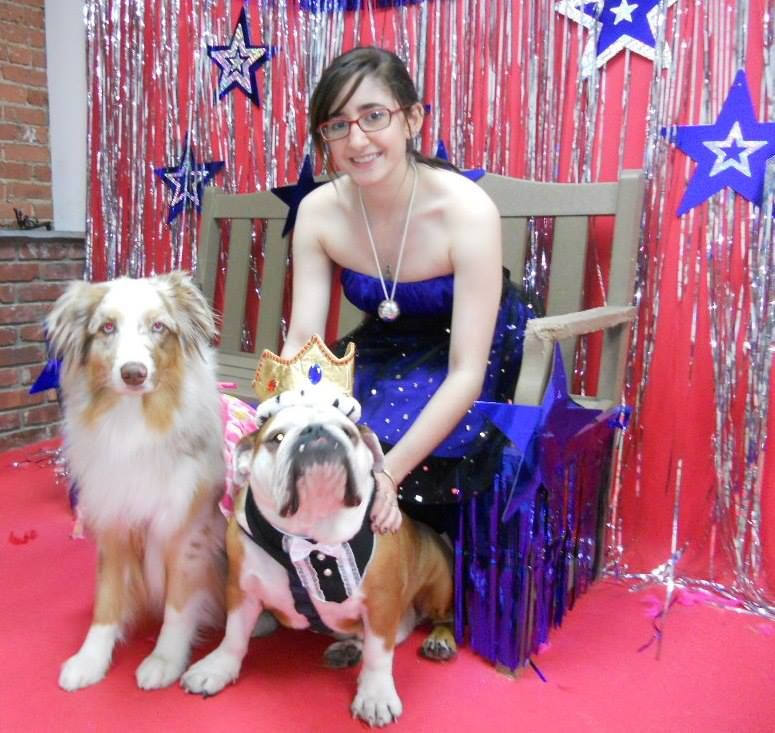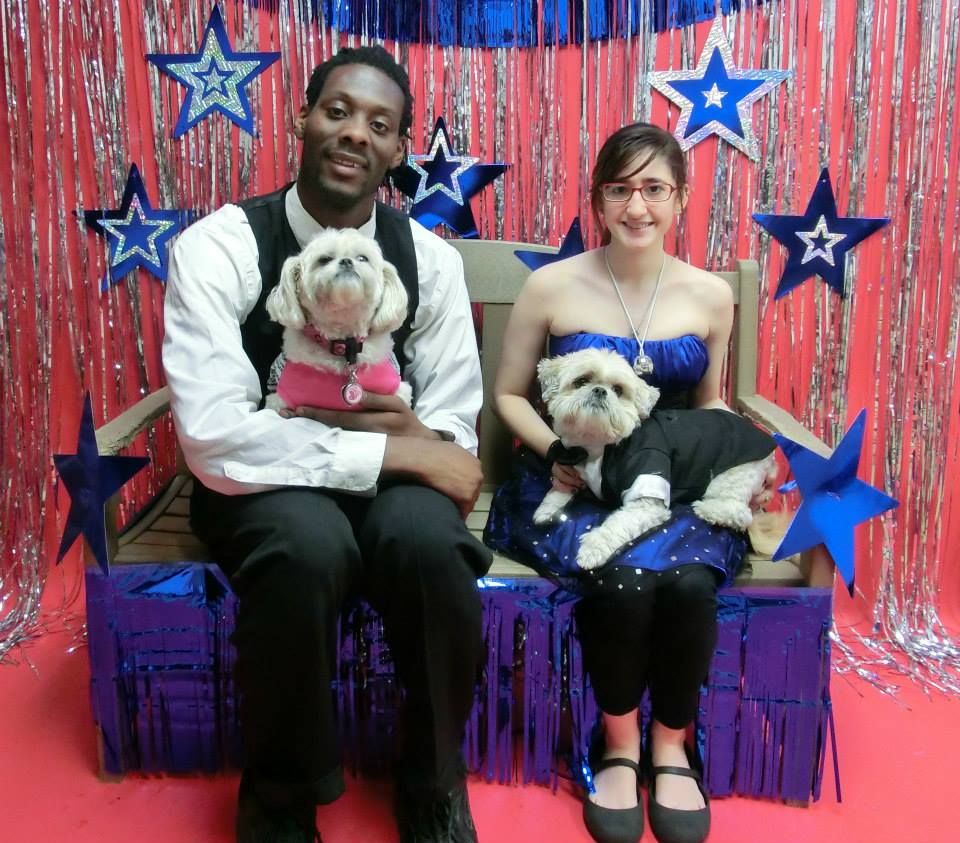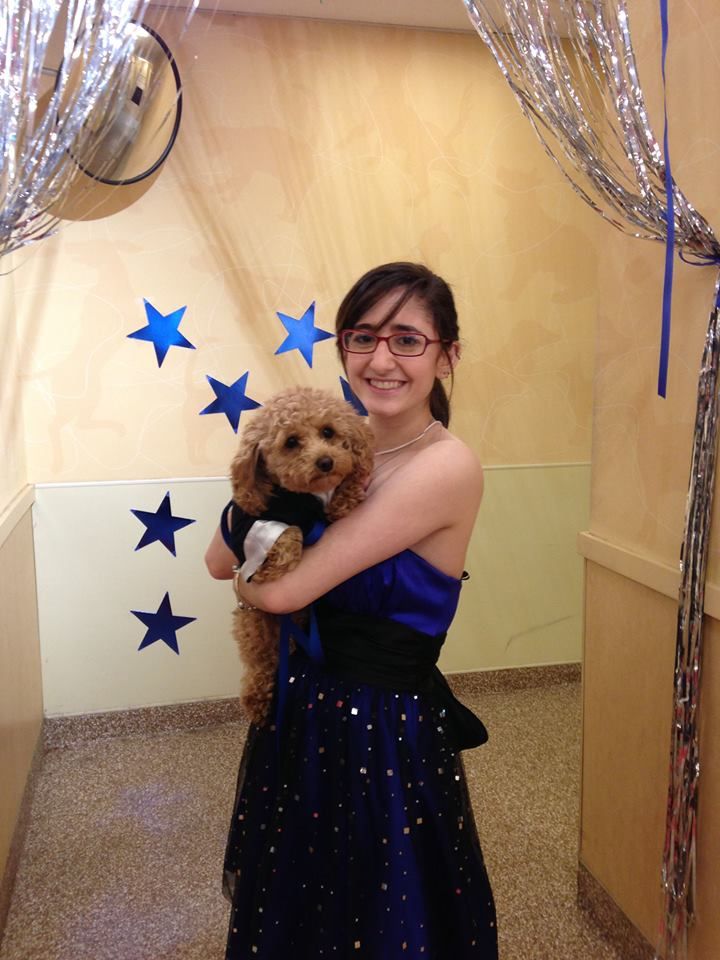 This is Charlie, my true love! <3
I really thought my nails and dress totally matched the theme, even my boss said I was the most festive :)
What do you think of my starry layering?
Claws up!