Hello everyone! First off, I wanted to apologize for my absence. I have been so busy this week with packing, getting things ready for moving, yoga, and saying all my good-byes to friends, that I haven't had any time to do my nails! I just took off my preppy nautical mani yesterday. I wanted to try and get some other posts in but I just didn't have the time.
I did want to share with everyone that today is a very special day for me :) Today is the first day that I will no longer be in a long distance relationship! Today Ben is coming here to help me get some last packing done, then we are loading up the truck on Friday for our big move! We need to stop at his house in Pennsylvania to get his things, then we move in to our apartment on Sunday. So once I see him this afternoon, we wont have to say good-bye, or have to plan weekends ahead of time to visit. No more having to take off work extra days, and no more 1 hour phone calls every night.
I also want to let you guys know that I will be taking some time off from blogging so we can move and get settled in our new home. In order to make sure my polish doesn't break, I am going to leave it at my house in New York. As soon as we are settled in, we are going to take a trip up to New York to get my polish, car, and kitty. Once I get my polish I will go back to blogging as usual. So please don't stop following my little blog, I promise I'll be back before you know it!
Ok, nail time!
While I am busy moving, I knew I wouldn't have time to do my nails so I thought it was the perfect opportunity to wear some of my nail strips since they last a lot longer than regular polish. I decided on Sally Hansen Salon Effects in Rock N' Roar.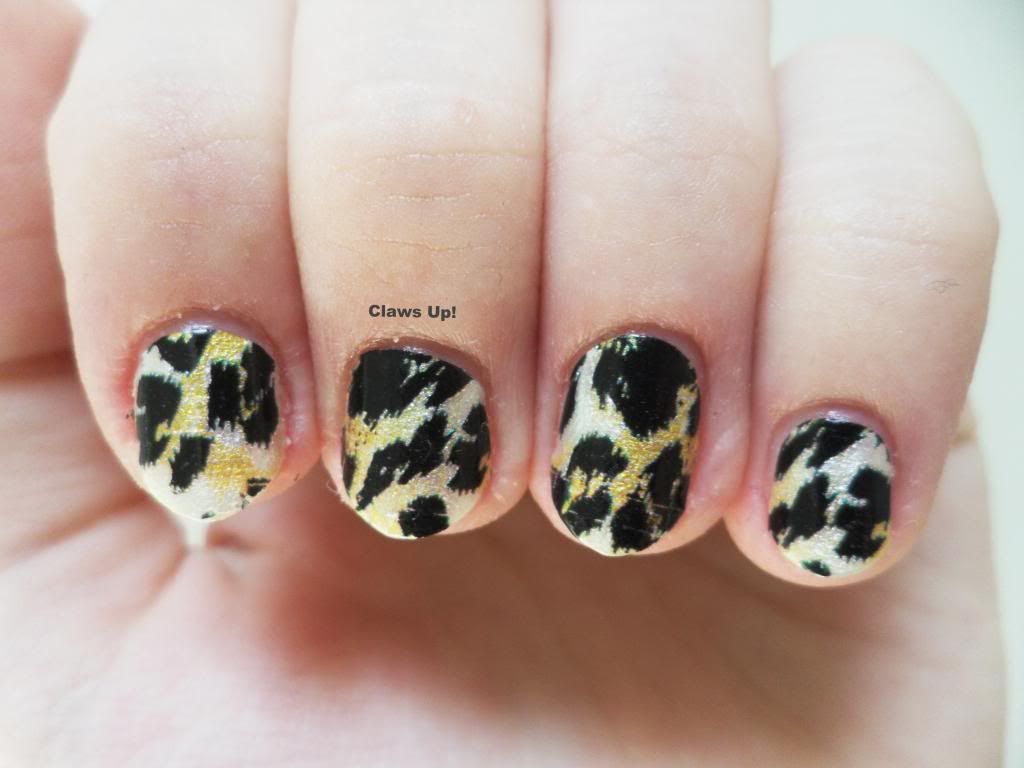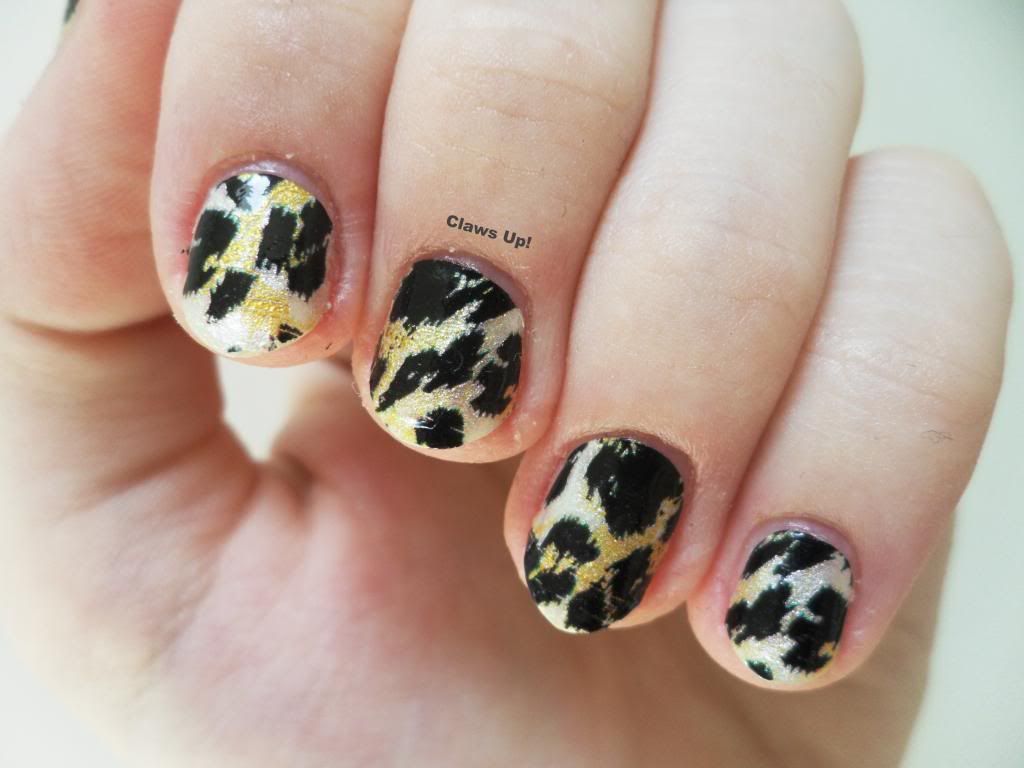 Rock N' Roar is a fun leopard print. These strips came out in the Rock of Ages collection.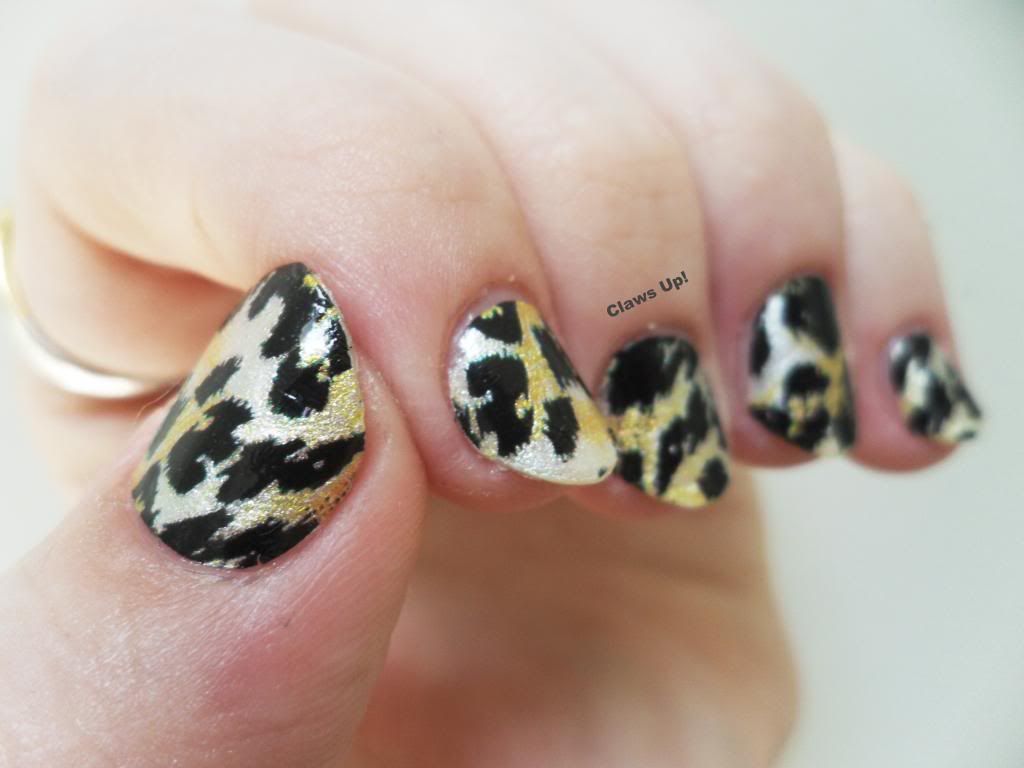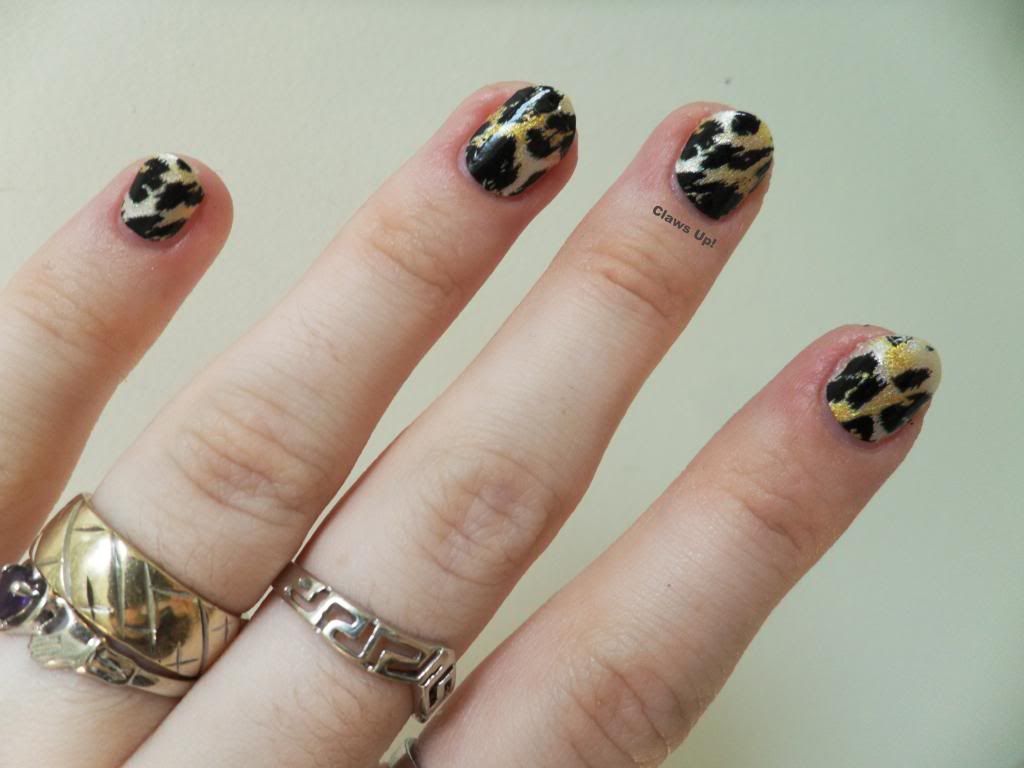 You can see my new Pandora charm in this photo. My mom got me a little Statue of Liberty to remind me that New York is my home and no matter where I go, I was always be a New York girl at heart.
The Line Up:
Sally Hansen Salon Effects in Rock N' Roar
I love this grunge leopard look. You all know that I love leopard print, and this is a really fun and cool version of the look I love. I really like the mix of gold and silver in these strips too. I don't think I'll mind wearing these for a week :)
Well everyone, this is good-bye for now. I hope you all have a great week or so. I will be thinking about all of you while I'm moving (and probably breaking my nails). I will hurry back as soon as I can. Love you guys!
What do you think of Sally Hansen Salon Effects and Rock N' Roar?
Claws Up!