Hey everyone, I hope you all had a good weekend. I got back yesterday from my trip to Florida for my grandpa's 95th birthday party. It was nice seeing all of my family again and catching up over when we had all missed in the last 5 years. We even got to spend some time watching through a nature preserve, which was really hot, humid, but really pretty! When I got back I wanted to do a quick mani so I decided on an idea that I havve been thinking of doing for a while...ever since I got my Ciate Mini Mani Month advent calendar.
I already had a bottle of caviar pearls that my mom got a while back, PLUS the Ciate calendar came with 4 other bottles of caviar pearls. I knew that some day I needed to do a caviar skittle mani and this was the day!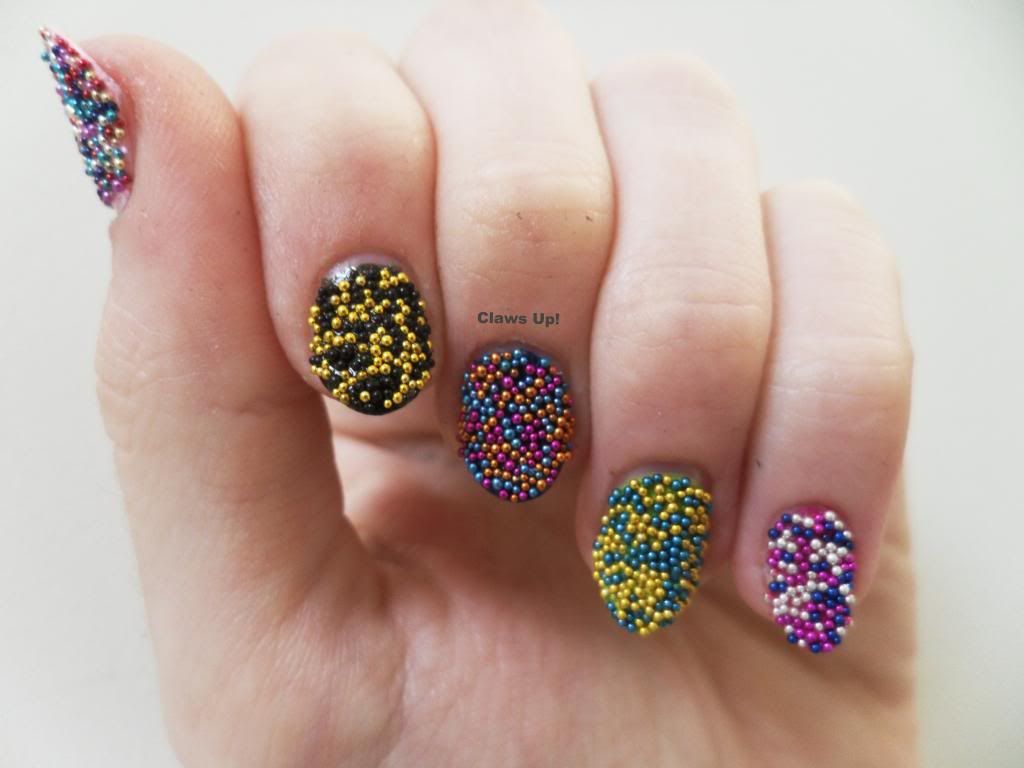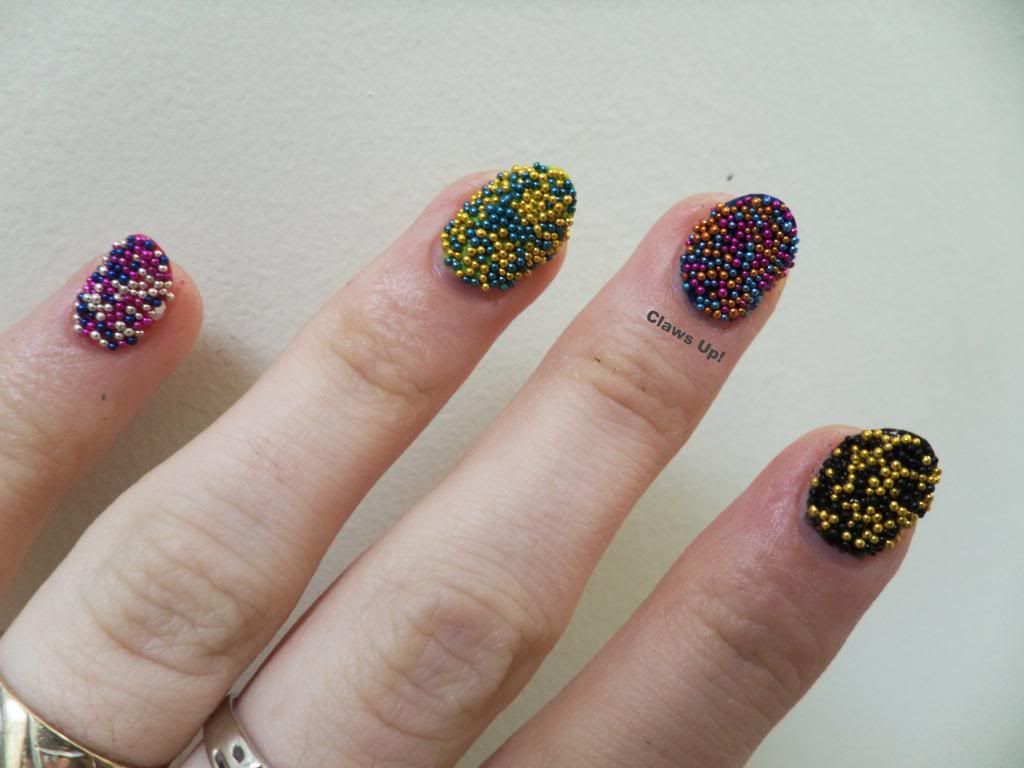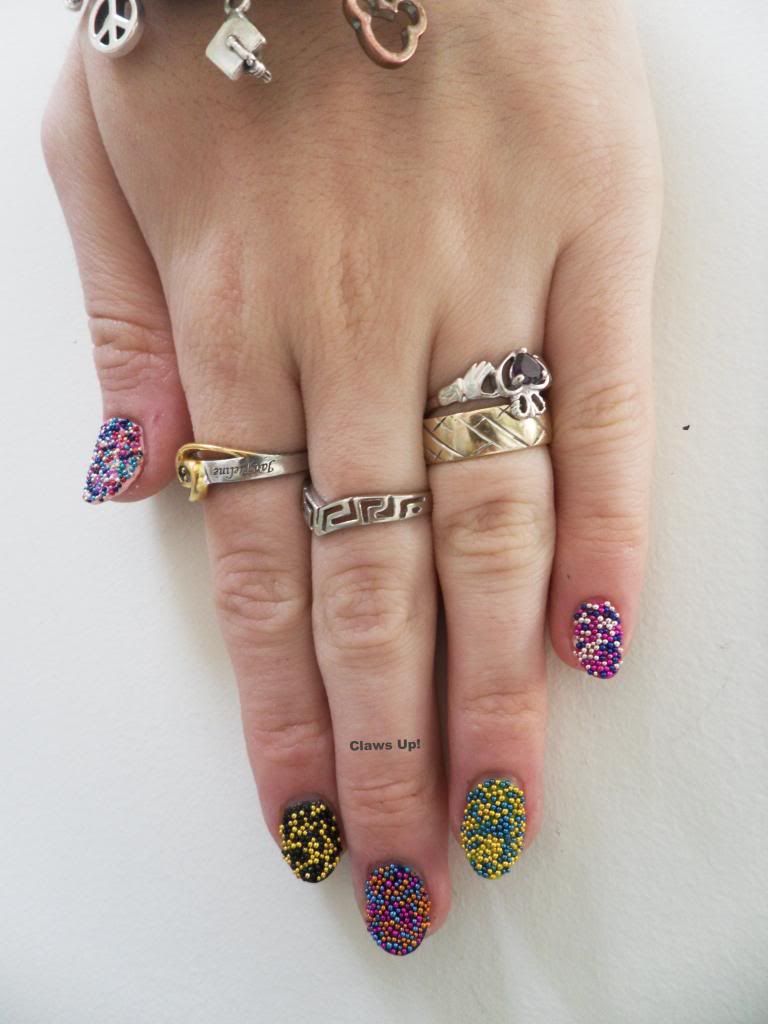 The Line Up-Part One: The Pearls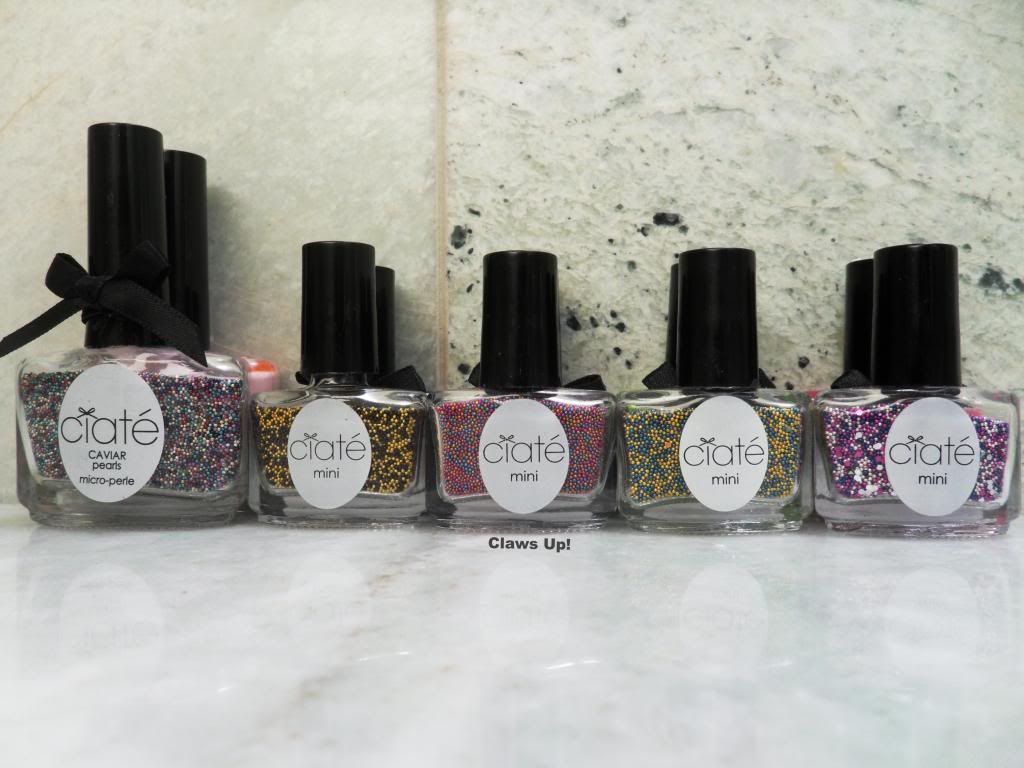 Ciate Caviar Pearls in Multi Colour
Ciate Caviar Pearls in Bumble Bee
Ciate Caviar Pearls in Candyshop
Ciate Caviar Pearls in Sundance
Ciate Caviar Pearls in Prom Queen
I wanted to keep this mani totally Ciate, so I tried to pick polish colors that went with the colors of the beads from the Mini Mani Month.
The Line Up-Part One: The Polish
Ciate in Strawberry Milkshake
Ciate in Twilight
Ciate in Power Dressing
Ciate in Mojito
Ciate in Cupcake Queen
I was really happy with the polish and pearl parings that I creating, I feel that each one really went well with the colors of the pearls. I will have to do more manis with these color combos. I thought the caviar skittle look was really fun! Before I started I was worried that all the pearl colors wouldn't work together, but having the same look on each nail in different colors ended up looking pretty cool! I ended up really loving this mani.
What do you think of this caviar skittle look?
Claws Up!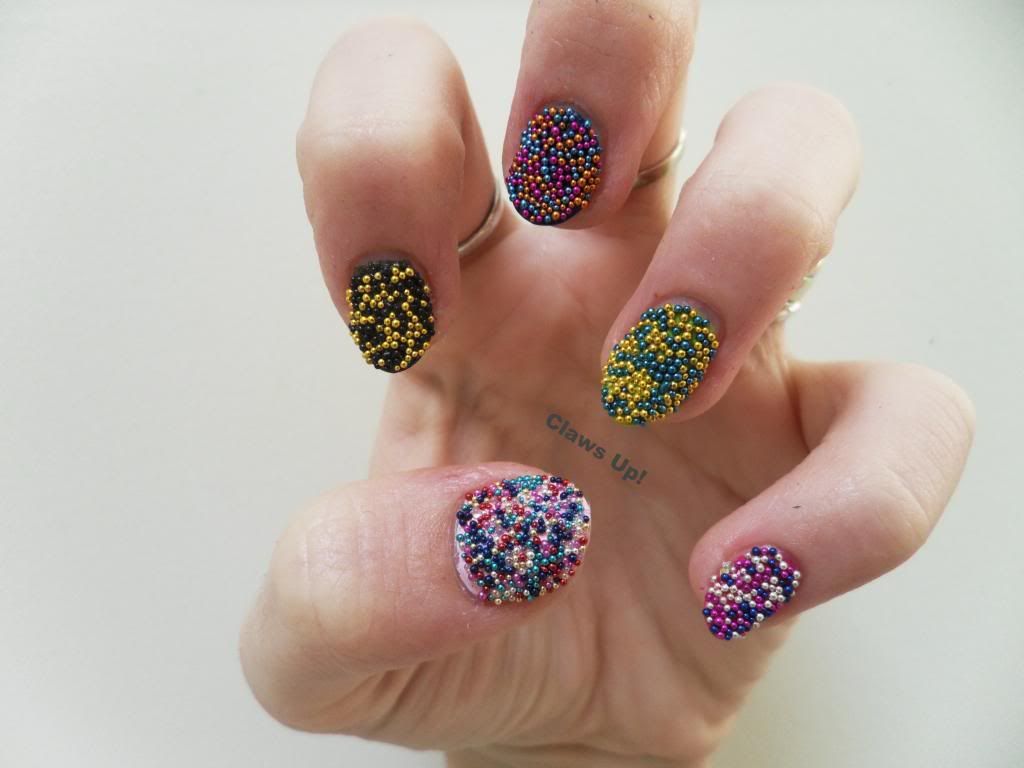 There's more after the jump!
P.S. I wanted to add some photos of my Florida trip in case you wanted to see some of what I did, enjoy!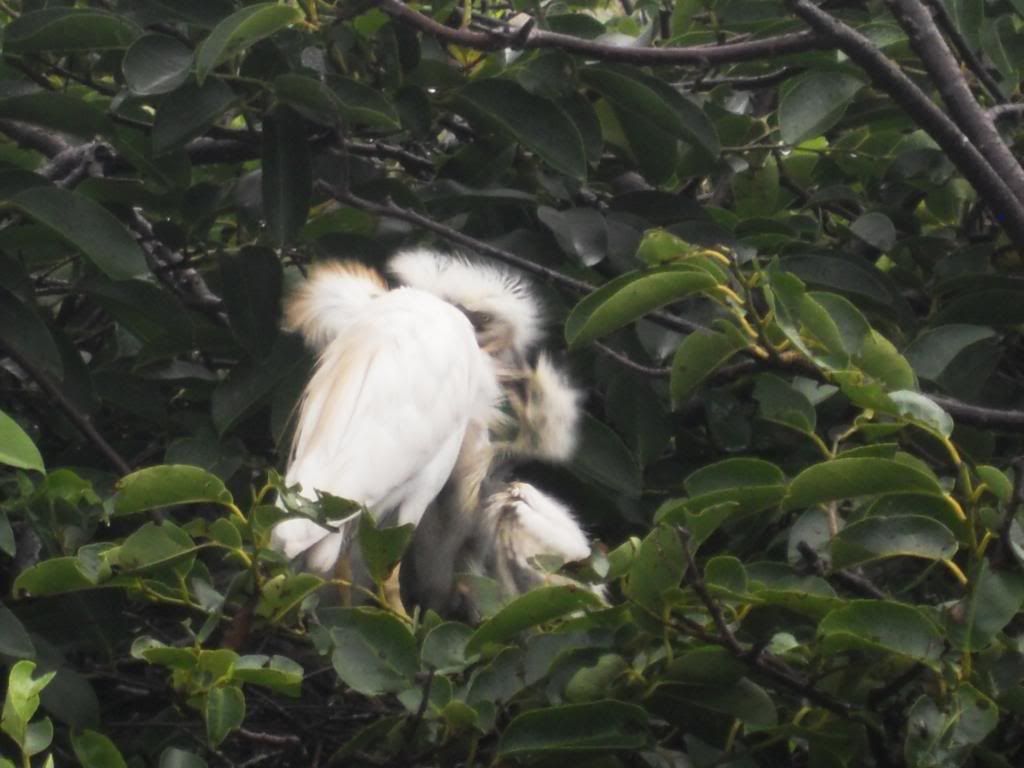 A mommy bird and her chicks.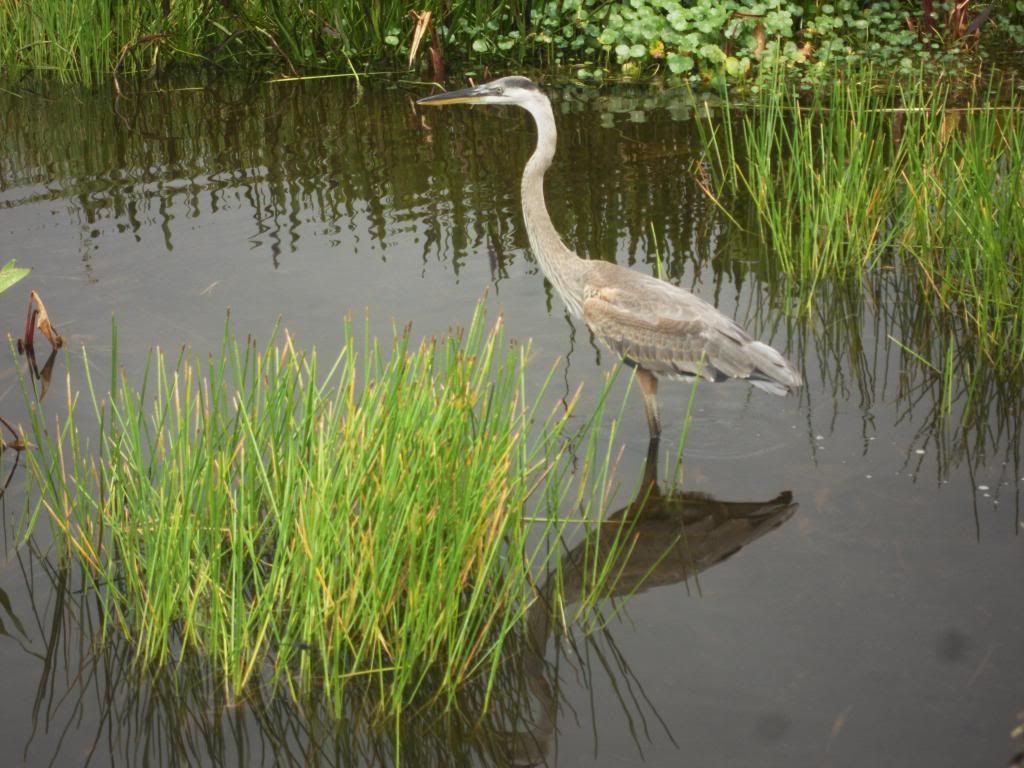 This silly crane kept trying to eat the same feather that he thought was a fish! Oh well, he was still pretty.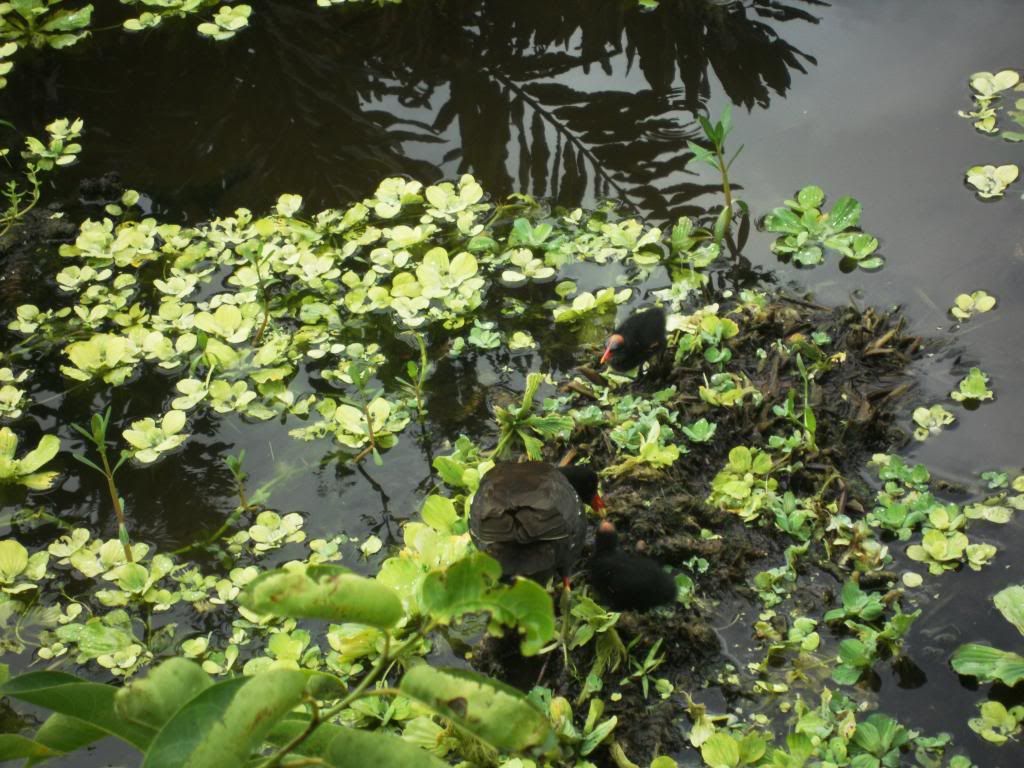 Another birdy and her two babies.
We spotted an alligator!
Happy birthday grandpa, you are king for a day!