Hey everyone! I hope you are all enjoying your weekend so far. I am actually waking up in Florida right now. I'm here visiting my family for my grandpa's 95th birthday party. It will be fun getting to see all my family, most of whom I haven't seen since his 90th birthday party. I wanted some fun party nails for a birthday party night.
My mom recently bought some things on Sephora, and she told me that she needed to spend $20 more dollars to get free shipping. Of course she knew that I would always say yes to nail polish and told me to pick what I wanted. I have been really liking foil nails recently, so I asked her to get me the Ciate foil set. I chose the one called Carnival Couture which comes with a beautiful pink polish and 6 different foil colors. I thought this would be the perfect fun mani for a birthday party!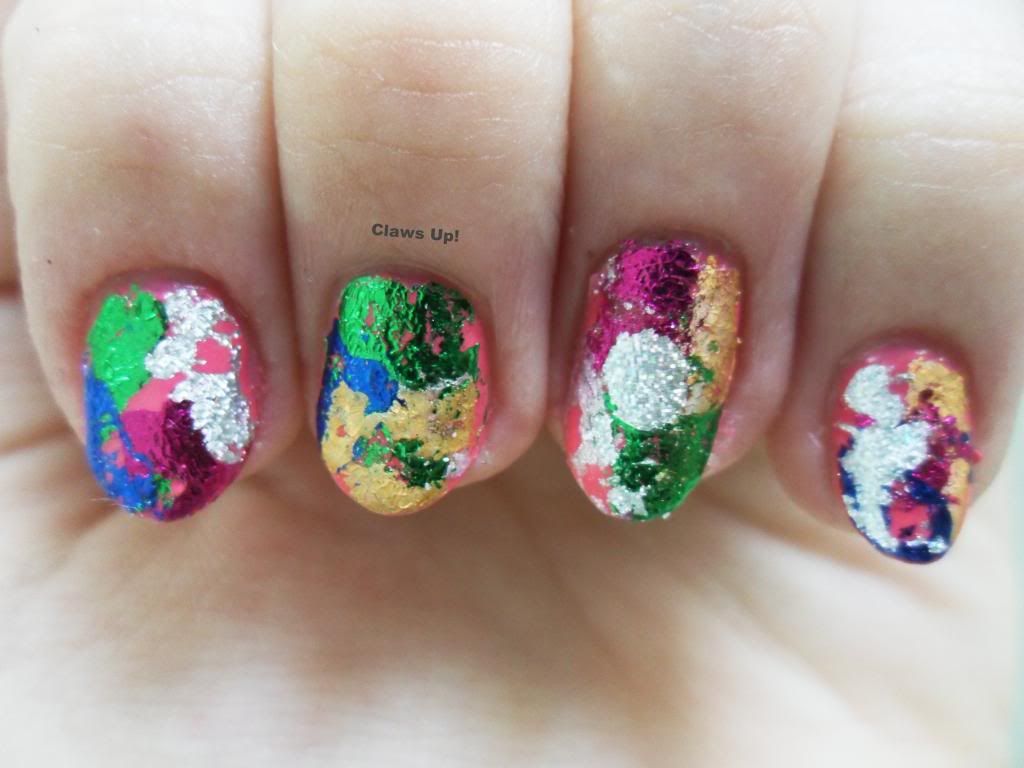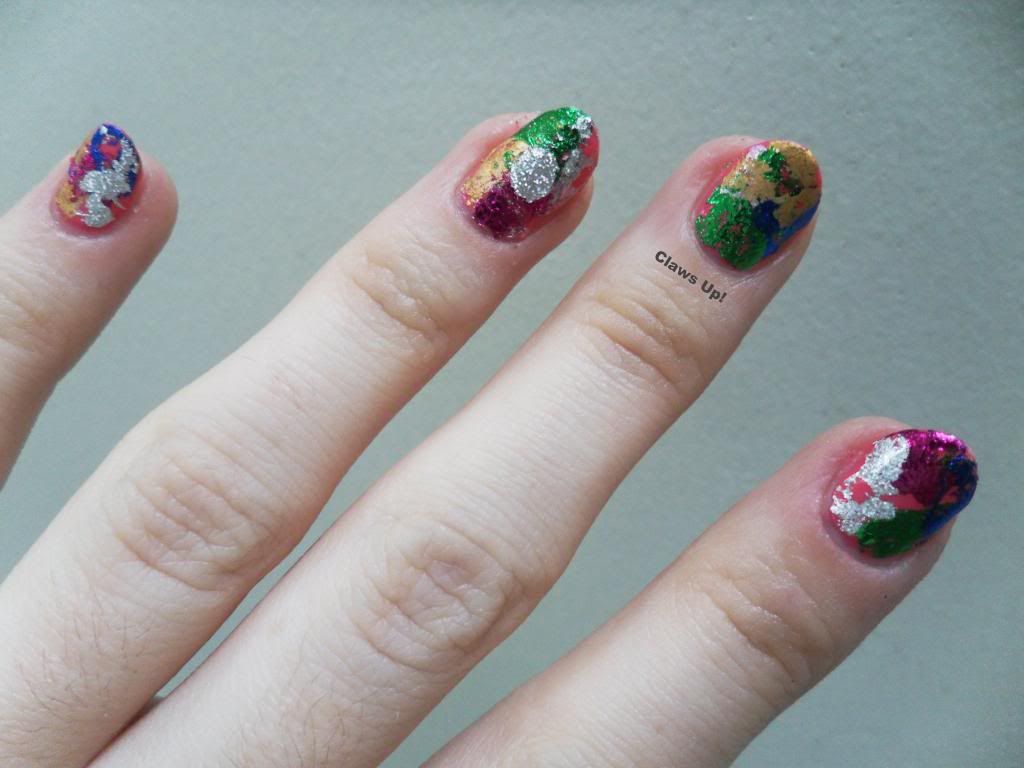 See more after the jump!
1. Start with your base coat, and 2 coats of your base color.
2. Paint on your foil glue where you want you foil to be and wait for the glue to change from white to clear.
3. Pick the color foil you want, and press it firmly onto your nail where you painted the glue.
4. Quickly rip off the foil as if you're pealing off a waxing strip.
5. Continue to add and layer on your different colored foils onto different parts of your nail. Make it random for a fun mosaic look.
6. Clean up, add your top coat, and you're all done!
I wanted to show you guys the nail polish this kit came with on its own also.
This is Ciate Kiss Chase. Its a really pretty pink on the salmon side. When I chose the Carnival Couture kit, it was becasue I like the foil colors that came with it the best, when I saw the photo of the polish I wasn't really thrilled. Seeing it in person totally changed my mind. Its a really nice color and I'm happy to add it to my collection.
The Line Up:
/
Ciate in Kiss Chase
Foil Glue
Stomp-Pink holo foil
Splash-Blue foil
Shout-Green Foil
Snog-Magenta Foil
Sing-Gold foil
Smash-Silver holo foil
This kit also came with a blank, plastic polish swatch wheel! I was really excited about that, I am excited to use it to swatch, test nail art, or maybe even use it to paint on my favorite manicures I've done.
Overall I really liked this look. It was fun playing around with the foils trying to get different looks. I am excited to keep trying them and seeing what other looks I can make. I feel like I accomplished my goal, it looks like I have a birthday party on my nails! Unfortunately, after I applied my top coat, it dulled my gold foil. It was kind of strange that it only had that effect on the one foil. Do you know why this happened, or any top coats that wont have this effect on foils?
What do you think of the foil trend? Have you every played around with them?
Claws Up!