Hey everyone! As I told you guys in my last post, my last day of work at my job was 2 days ago. I really did have a lot of bad times, and a lot of stress from that job, which I have shared with you. But I have to say, I bonded with some of the dogs a lot, and I do love them as if they were my own. I was also lucky enough to make a few great friends. While some days I looked forward to my last day as if it couldn't come any sooner, once it happened it was pretty sad. I wanted to share with you some of my experiences I had on my last day.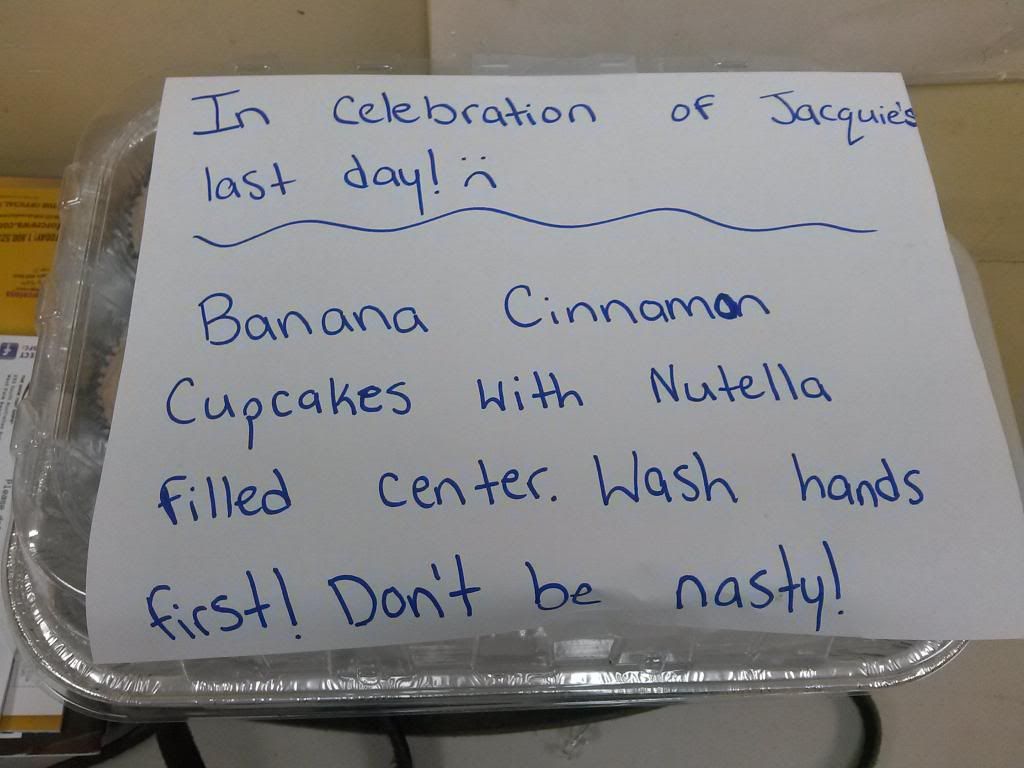 My friend Michelle is as amazing cook and baker. She is gluten free, and wants to be a vegetarian like me, so we love talking about food and cooking for each other. She was so sweet to make cupcakes me for me (and everyone else) for my last day. These things were slamming! Everyone that tried them said they were the bast cupcakes they had ever eaten, and of course they were gluten free which is awesome. She knows how much I love bananas, cinnamon, and of course Nutella, so it was really sweet she made cupcakes she know I would love.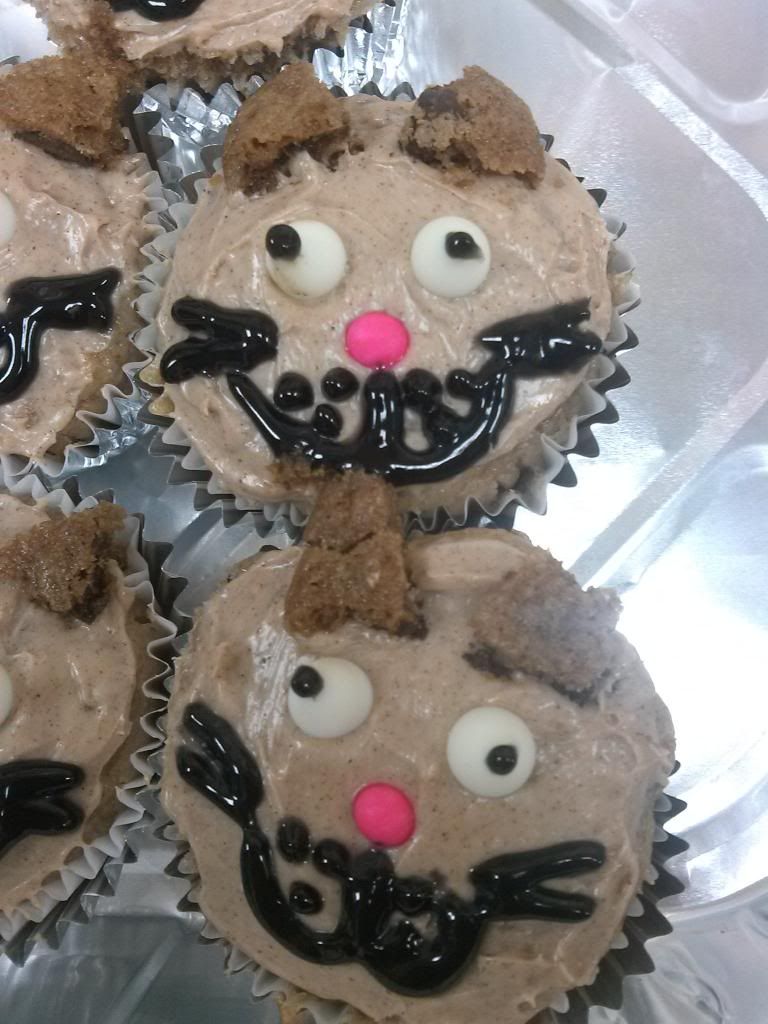 While the batch she made for everyone just had plain cinnamon frosting, the ones that she made special for my had kitty cat faces because she knows I am obsessed with cats! She frosted these herself, she really is amazing!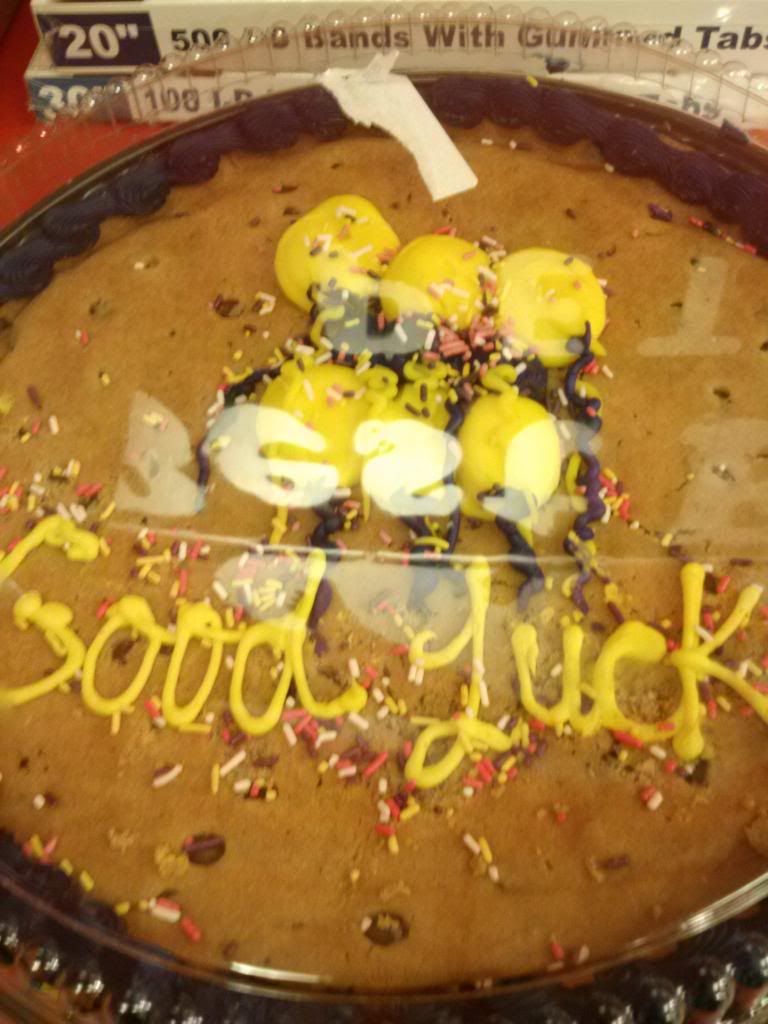 One dog, Chopin, first came to daycare when I was just starting at my job. He has been coming in every day since then, and even celebrated his first birthday with us. I have gotten close with him, and with his mom who is so nice! Its always nice to see her and talk and joke with her after a day of cranky clients. When I came into work I saw this "Good Luck" cookie cake for me that she brought in. How sweet is that?
And then things got emotional. You all know
Charlie
, that little brown poodle that I am IN LOVE with. he was one of the dogs that I was saddest about leaving and that I love the most. His mom's would just let him lose in the lobby because they always knew he would run right to me. And when it got slow at work I always gave him some extra attention.
When I saw his mom come in to pick him up I started tearing up. I ran to get him and gave him a big hug and an "I love you." His mom took me aside and told me how much she loved and appreciated all the love and care that I gave to her dog. She said she always felt better when I was at work because she knew Charlie was taken care of, and she told me how much she and Charlie would miss me. At this point we were both in tears, she handed me an envelope and I said my last goodbye.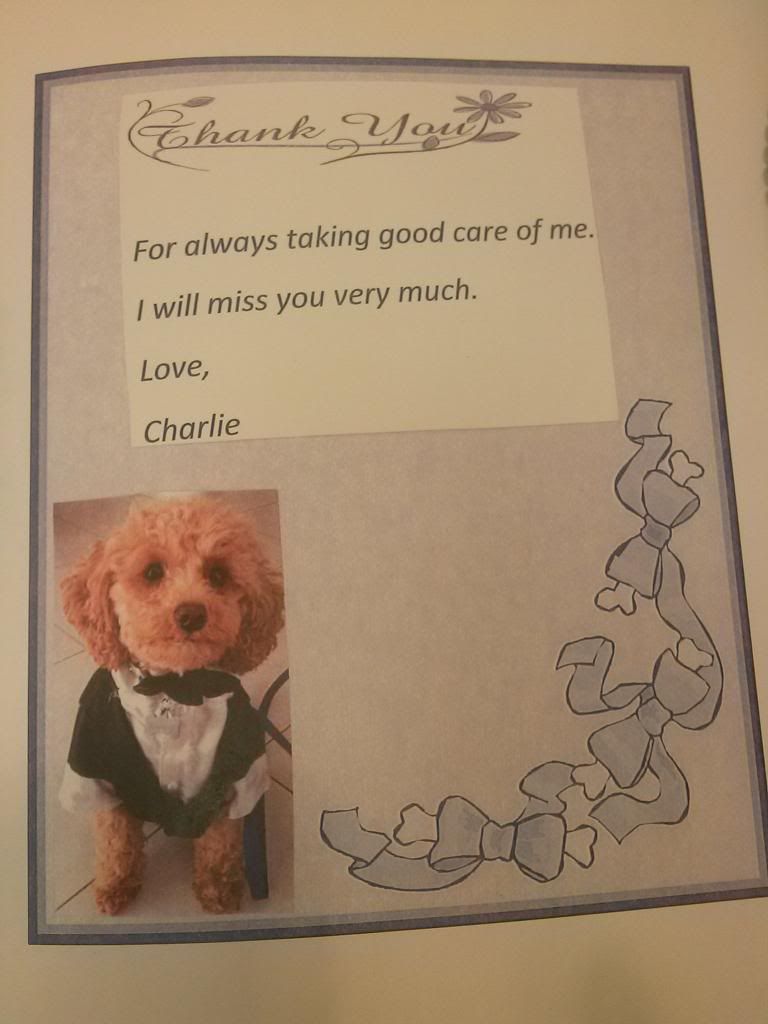 In the envelope was this adorable print out with a thank you note and a photo of Charlie from prom. When I saw this I started crying again. She also gave me a thank you card and a $50 gift card. I was floored! I couldn't believe how amazing these people are.
After my last day had ended, I went out for a good-bye celebration with some co-workers. It was fun getting a night out and being able to have fun without worrying about going to work the next day.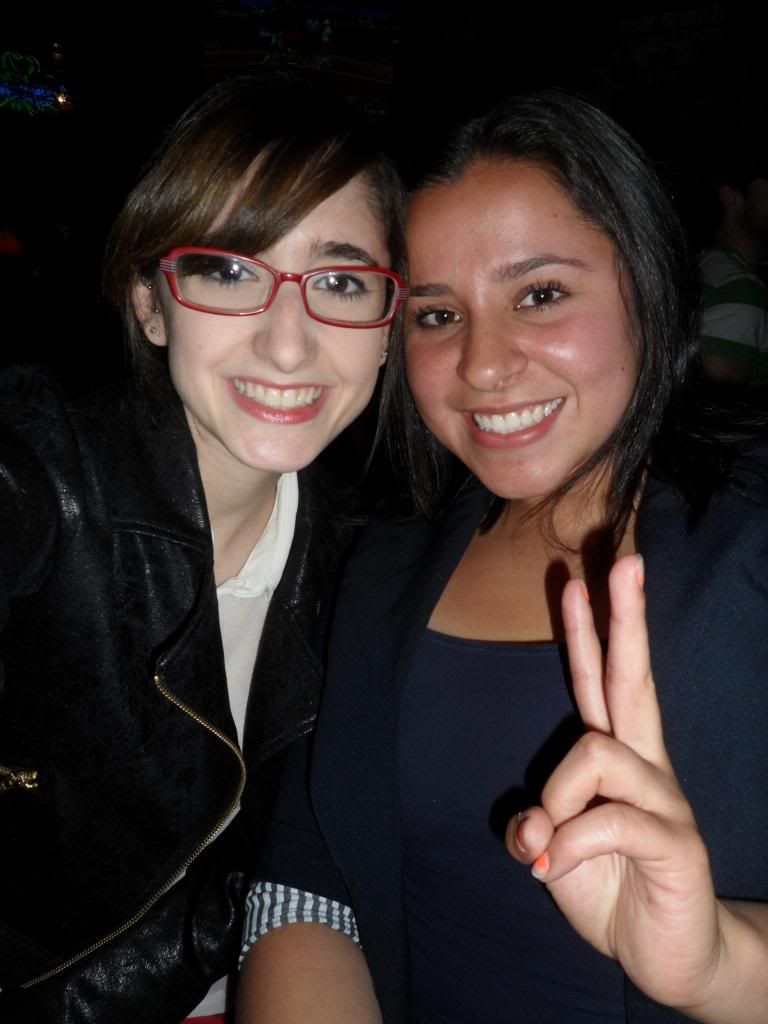 It was definitely a fun and interesting night! At one bar we were at, we spotted a woman that brings her dog to our place for daycare! It was so weird seeing her out in a bar. We told her we were out for my last day celebration, and she told us she felt bad she never tipped us, and bought us all a round of drinks! She hugged me and said that she and her dog Teddy would miss me, and she would have the photo of us at prom to remember me by. I have to say that was the craziest thing I have ever experienced while going out!
Overall it was an emotional day full of hugs and good-byes to dogs and friends. I might not miss working there, but I will miss seeing everyone I love every day.
Just a quick update, I am going to Florida tomorrow for the weekend, but I have a nail post scheduled for when I'm gone.
Did you ever leave a job? Was it as emotional for you?
Claws Up!