Hello everyone, I hope you all had a great week and you are excited for the weekend! I spent my week cleaning and packing for my big move, and I started taking a Bikram yoga class. Bikram yoga is a set of 26 yoga postures and 2 breathing exercises done in a room heated to 105 degrees! Its really intense but I love it. Have you ever tried Bikram yoga? Would you want to try it?
As I mentioned, during my adventures this week, I had a MASSIVE break on a nail on my blogging hand. I was really sad to cut all my nails down to nubs, so I apologize for their short stature.
I absolutely LOVE neons! I will wear neon colors any time of the year, but now that its summer I want to wear them even more. I saw
this
photo on Pinterest and I knew I had to do my own take on that neon polkadot design.
PREPARE FOR NUB STATUS...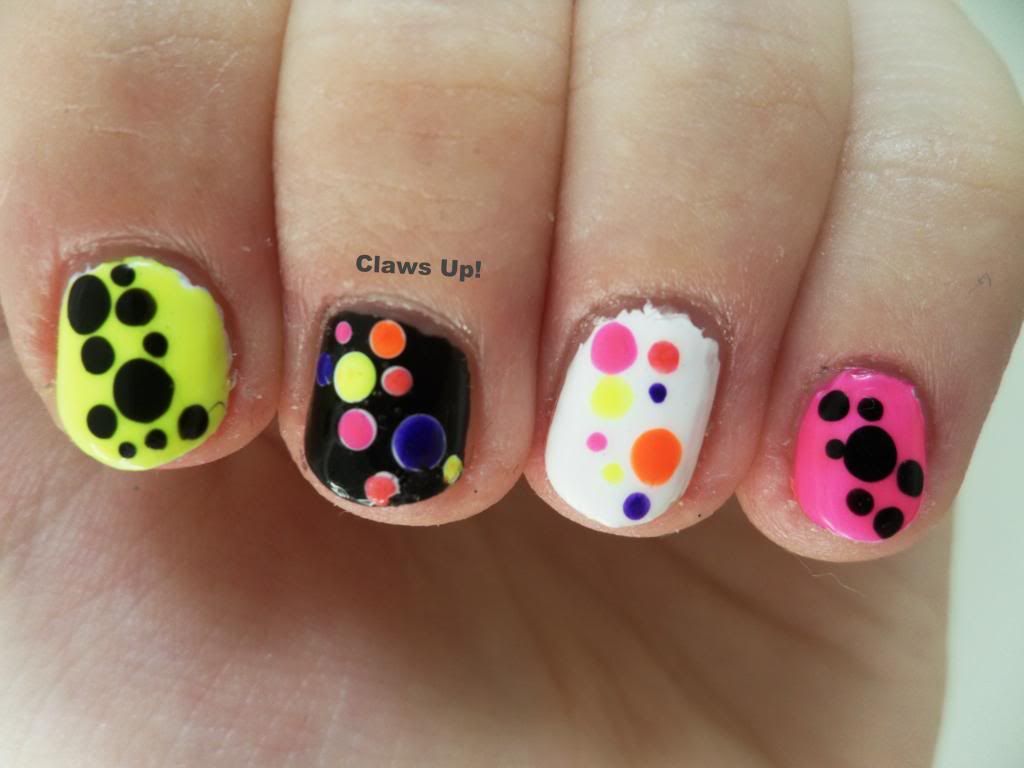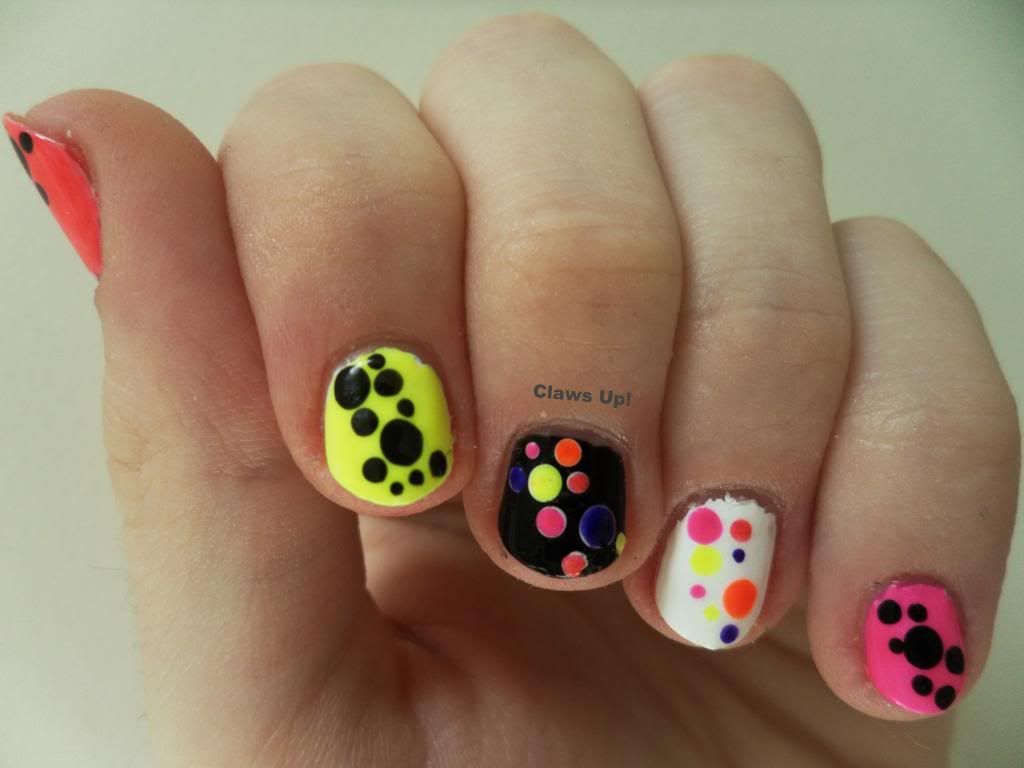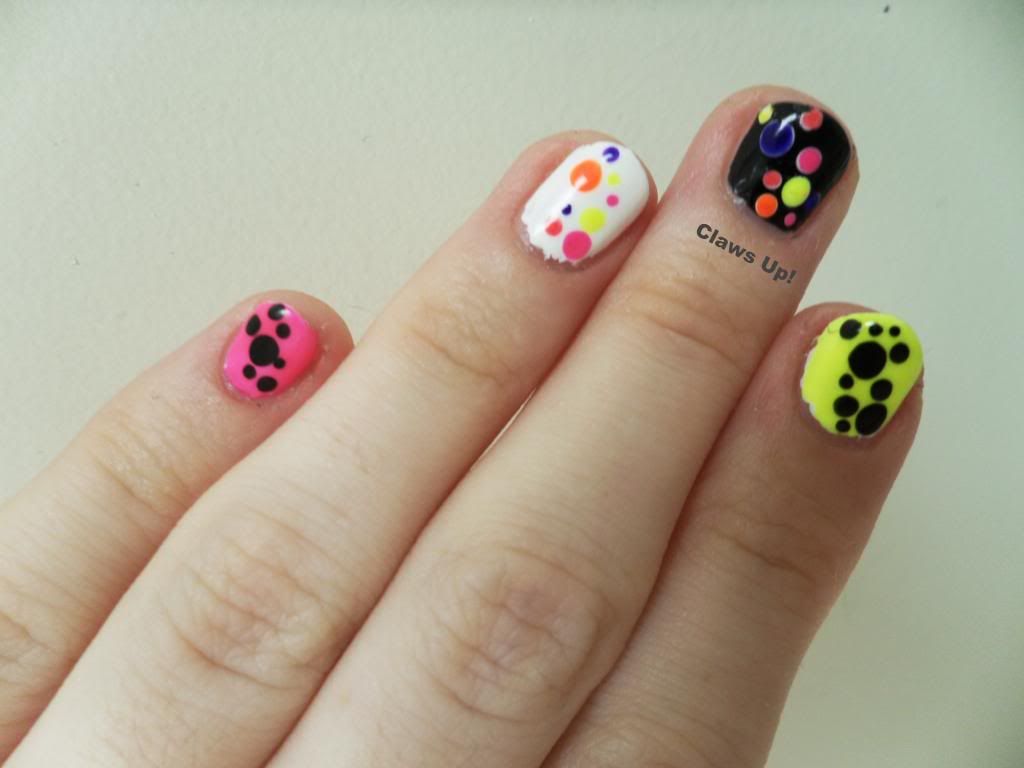 The Line Up: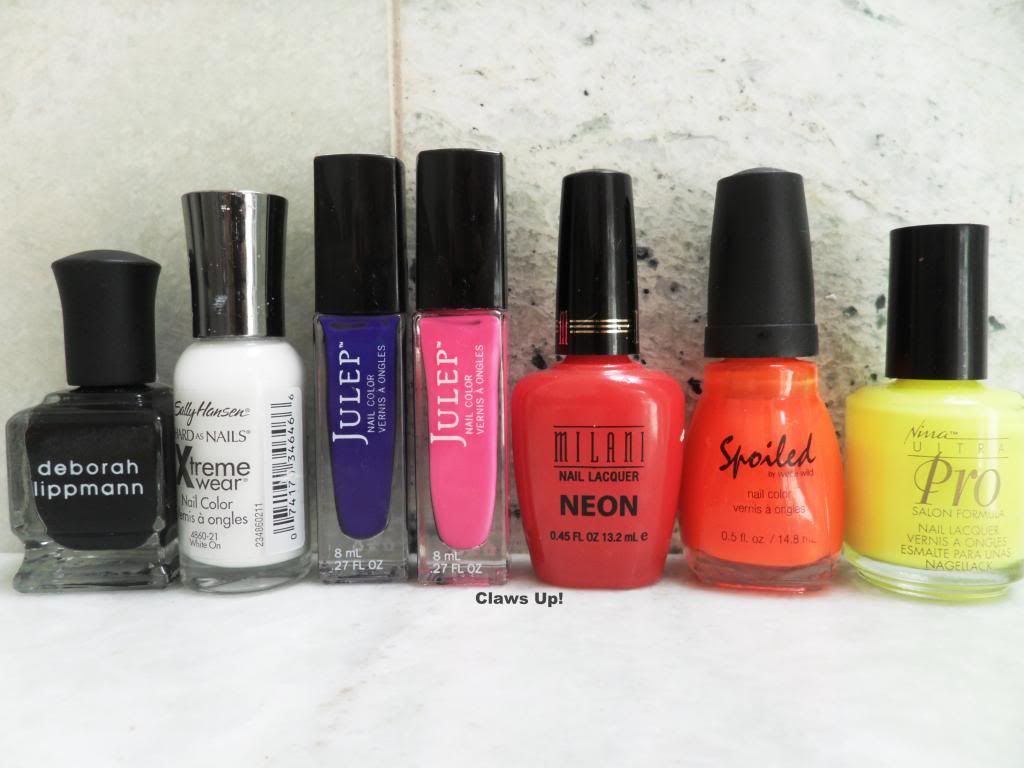 Deborah Lippmann - Edge of Glory Base Color
Sally Hansen Xtreme Wear - White On
Julep - Eden
Julep - Avery
Milani Neon - Techno Red
Spoiled - Jail Bait
Nina Ultra Pro - Solar Flare
I love how bright and fun this mani was, perfect for the summer! I love all the pops of color. When I look at my nails I swear I hear the sound of bubbles popping. Now I just wish I could have painted in on longer nails. Grow, little babies, grow!
What do you think of this neon polkadot look?
Claws Up!