Hey everyone. I hope you are all having a great week and are making fun plans for the weekend. Its nice getting to do nail art whenever I want. When I was working I needed to figure out what days in the week I would have off, or be home early enough to get some nail art done. Its also nice that with the summer I have lots of sunlight hours to take nail photos. In the winter I'm always rushing to have my nails all painted by 3 pm so I would have enough sun.
For this manicure I took inspiration from Pinterest again (gotta love all the inspiration you can find on Pinterest). I found
this pedicure
and while I don't like to rock nail art on my toesies, I knew I could turn this into a fun summer manicure!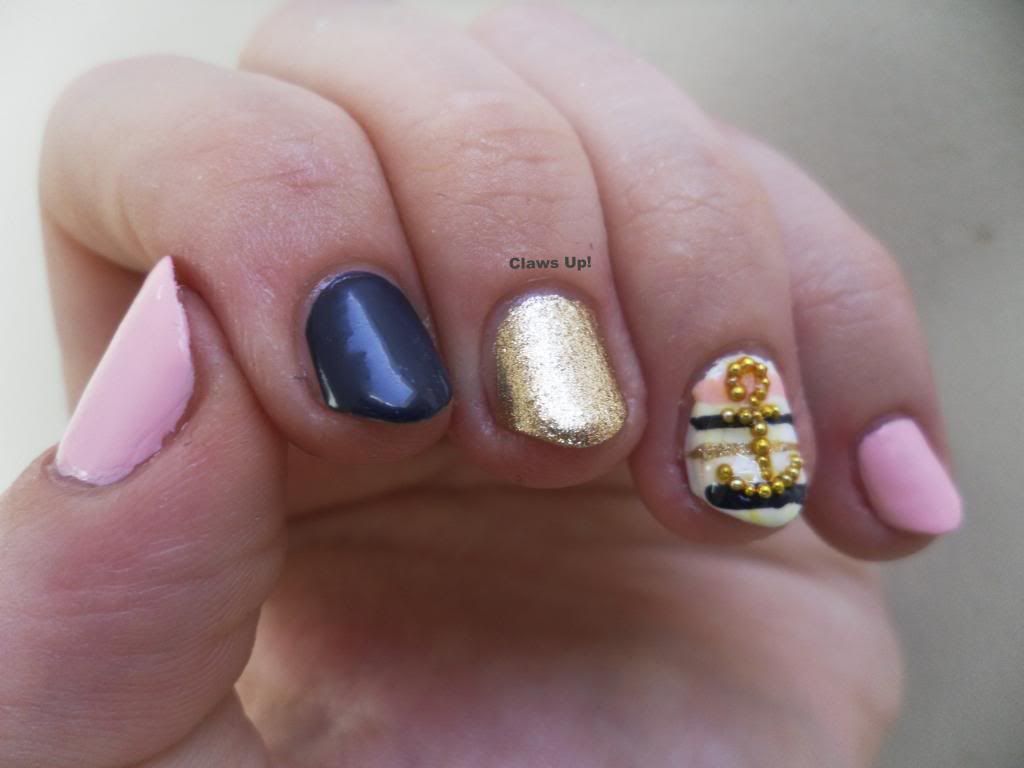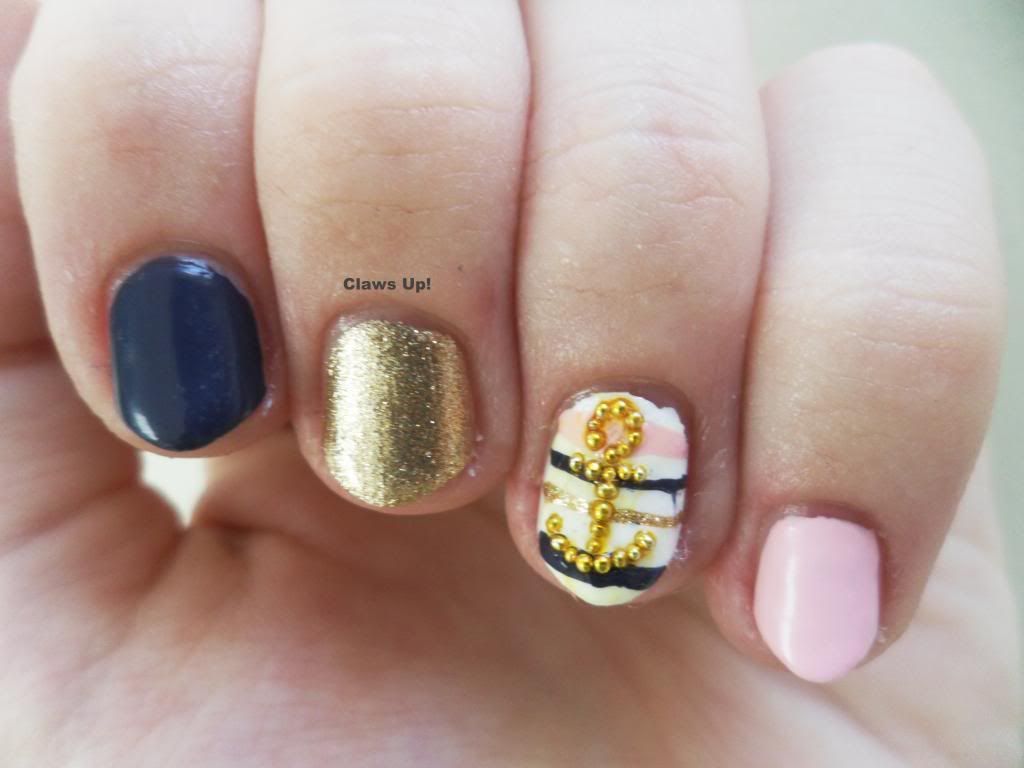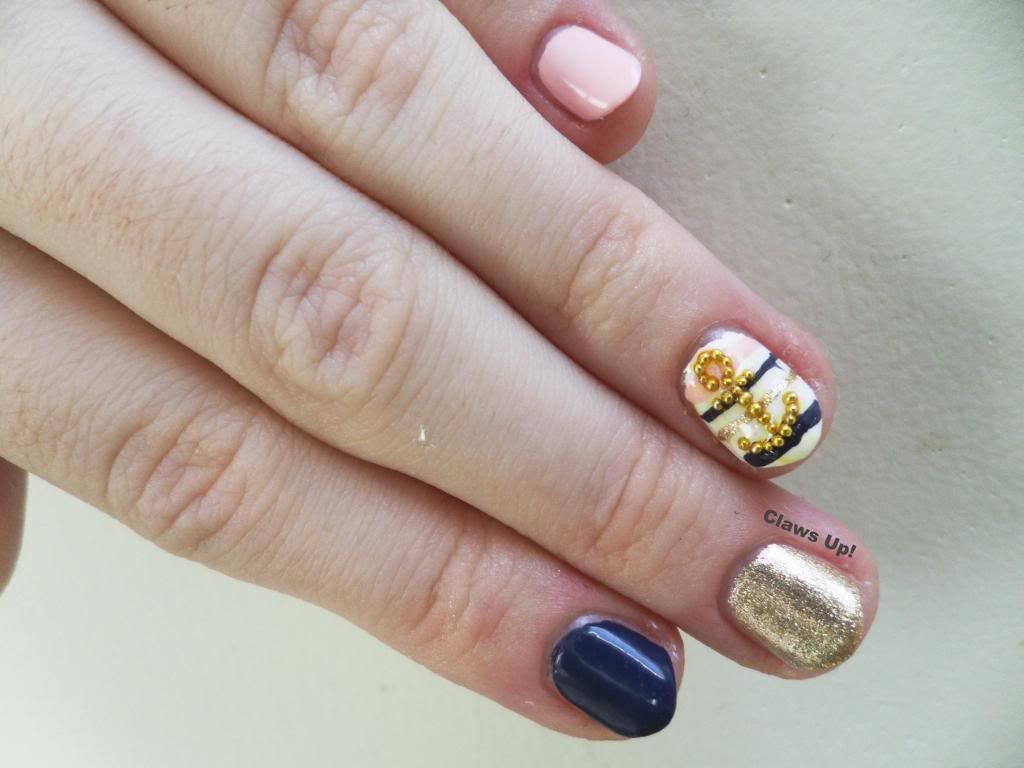 The Line Up: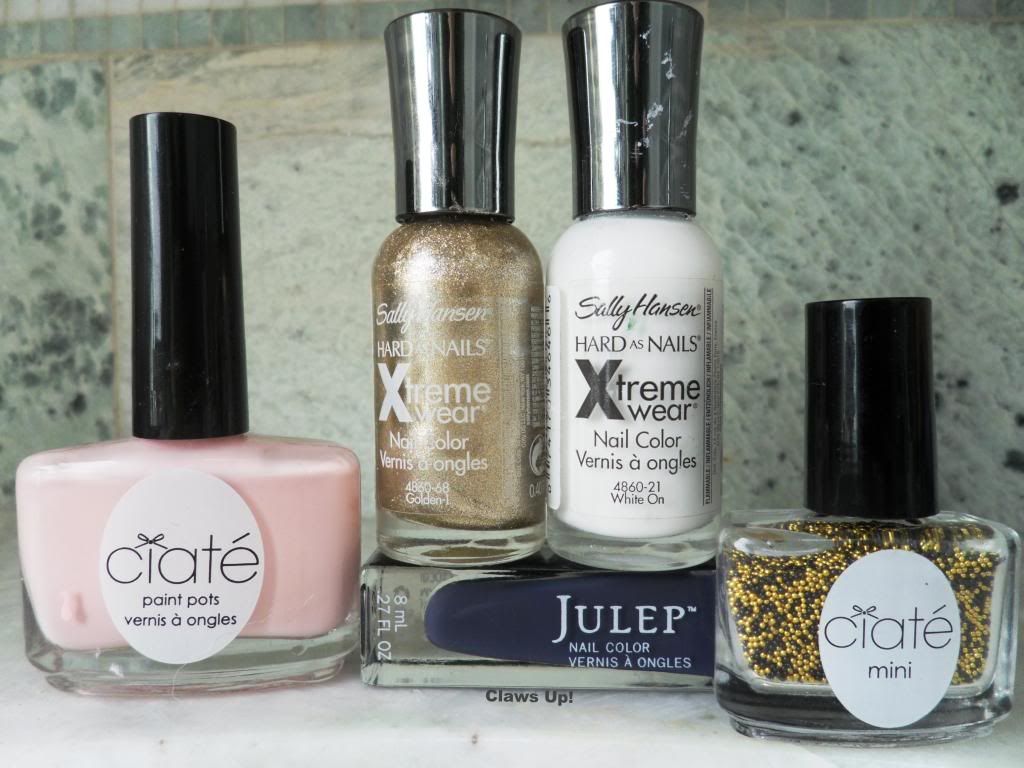 Ciate in Strawberry Milkshake
Julep in Millie
Sally Hansen Xtreme Wear in Golden-I
Sally Hansen Xtreme Wear in White On
Ciate Caviar Pearls in Bumble Bee
I thought this look was super cute. The anchor and the pink totally gave it a preppy vibe!
What do you think of this preppy look?
Claws Up!