Hey everyone I hope you all have a fantastic father's day! I am still pooped from all the festivities. But that wont stop me from going to my Bikram hot yoga class today! My dad and I spend the morning out on a 3 mile hike in northern New York. It was pretty challenging climbing up and down all the steep rocks and slippery streams but it was so much fun. Then we took a motorcycle ride to a Greek festival for some amazing food. I had such a great time spending the whole day with my daddy!
Now that my nails are short, I want to rock some dark polish. I think short nail just look better with dark colors. I haven't done a splatter mani in a while so I thought it was time to try it again!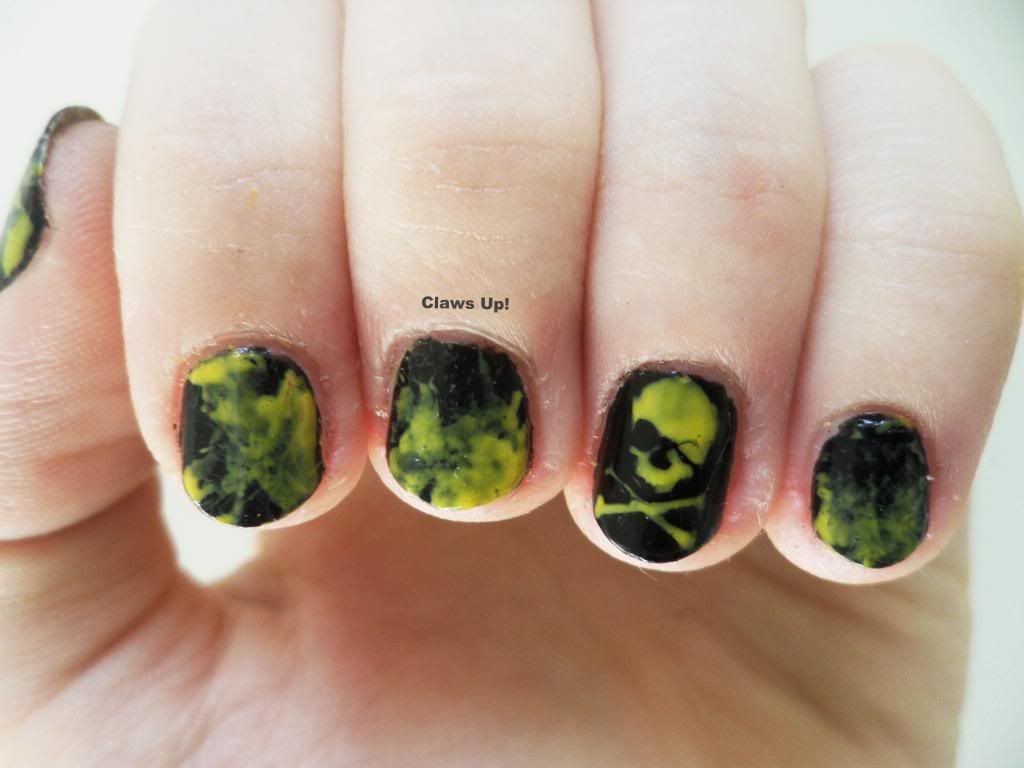 For the splatter nails I just did the regular blow-through-the-straw technique. I guess because the yellow polish I used was so thin that over the black it came out looking more like a cool smokey, cloudy look instead of a classic splatter look. I used a stencil for the skull. He came out a little wonky, but still cool. It looks like hes wearing an eye patch, haha!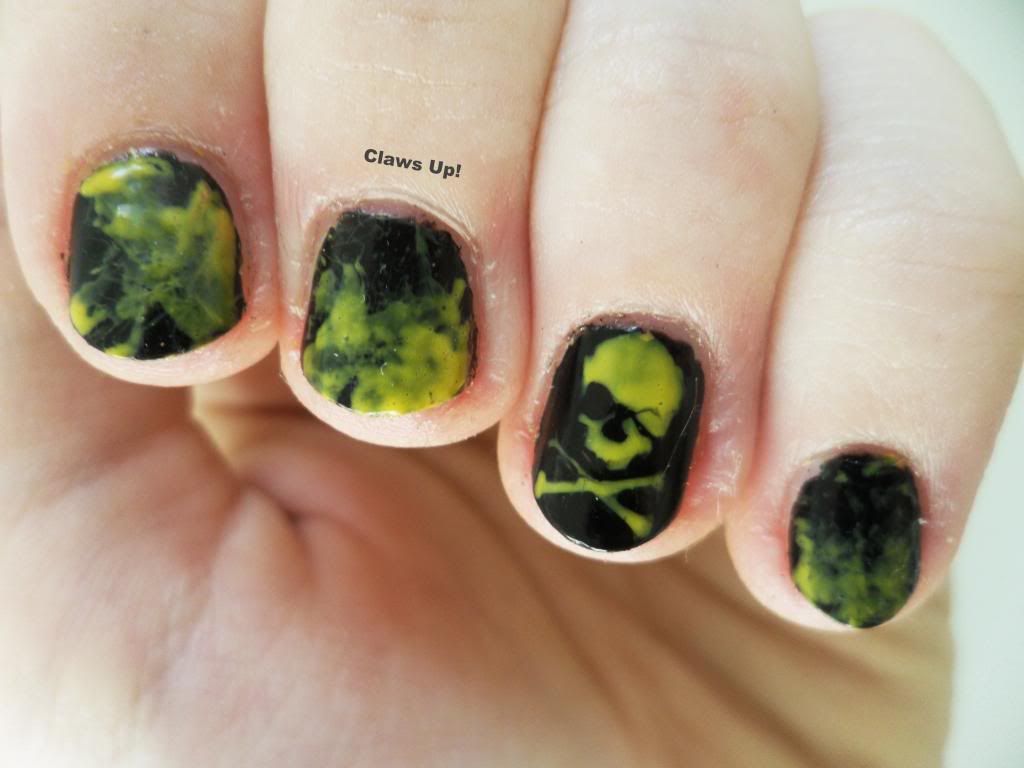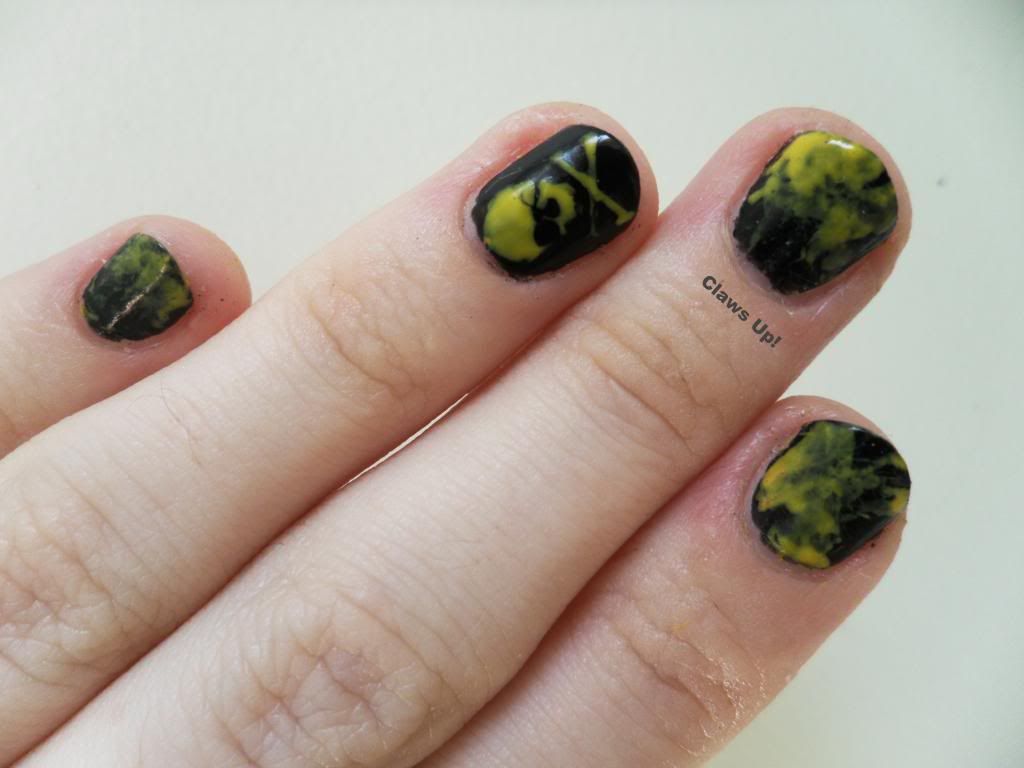 The Line Up: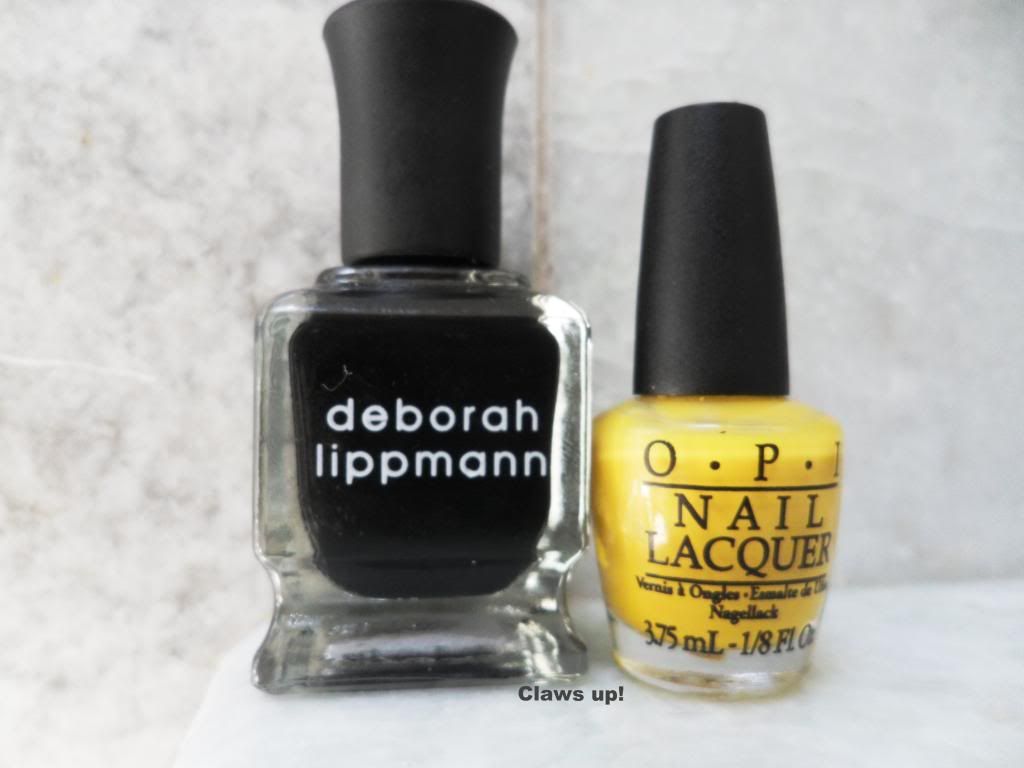 Debborah Lippman Edge of Glory Base Coat
OPI Candlelight
Even though this man didn't come out perfect, I still really like it! The splatter ended up having a really cool effect.
What do you think of my splatter skull mani? What did you all do for father's day?
Claws up!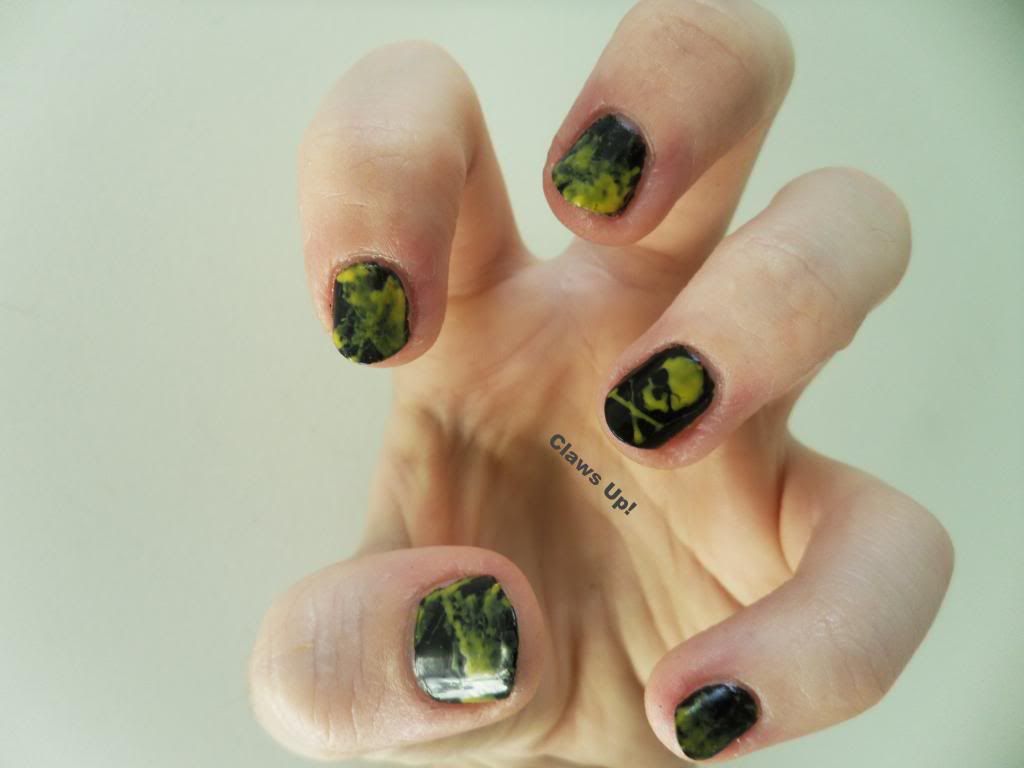 />
P.S. In true Jacquie fashion, I have added some photos of my father's day hike after the jump :)