So, does this post title sound familiar to you? Well, it should! Today I bring you part 2 of the Klashing Kitty look, and this time its not on my nails...but on my face! Ok, that sounded weird...
I have wanted to do a makeup look to match my nails for a while. I loved how cool the red and turquoise leopard looked on my nails, that I got inspired to try a makeup look with the same theme.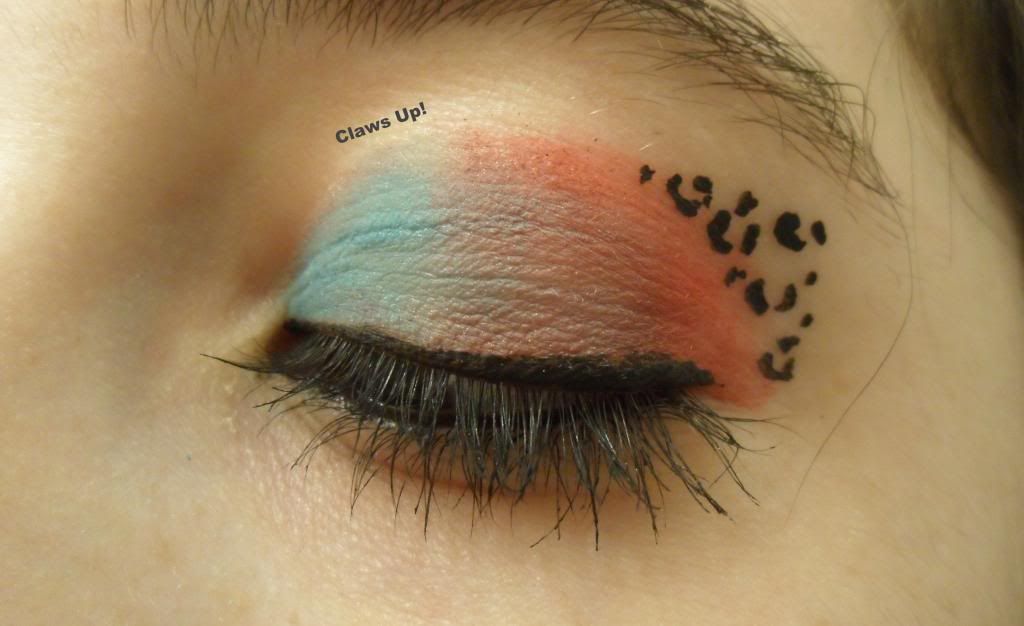 The turquoise is from Pop Lid Neon eye shadow pallet and the red is Manic Panic's Rockly Red (now being called Vampire Red). The upper lid eyeliner and the leopard spots were done with Loreal Telescopic liquid eyeliner in Black, and my bottom lashes are lined with Korres eyeliner in Black. I used Urban Decay's Big Fatty Mascara, and Maybelline's Baby Lips in Peppermint.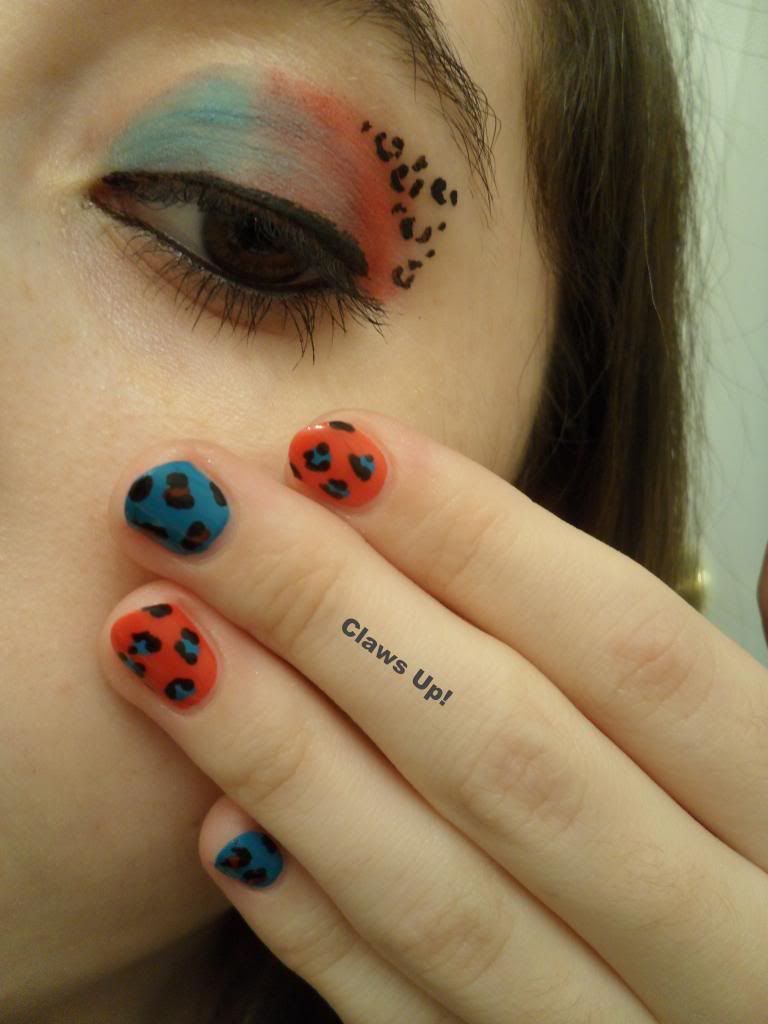 I was having so much fun with this look and taking photos, that I just couldn't stop myself!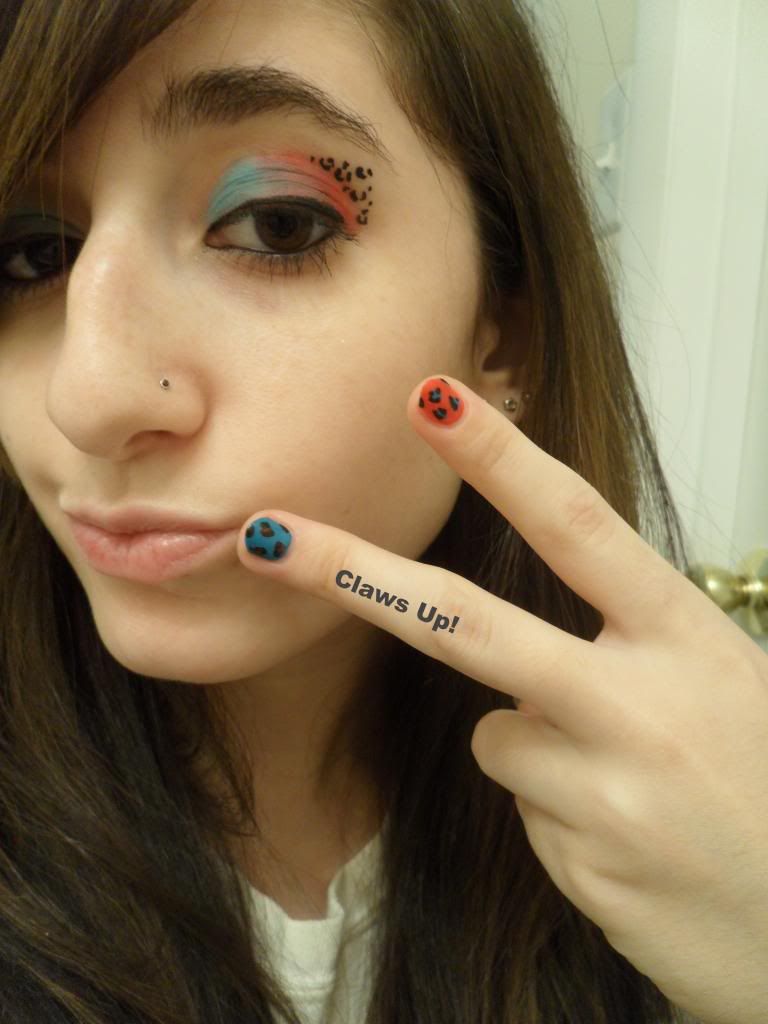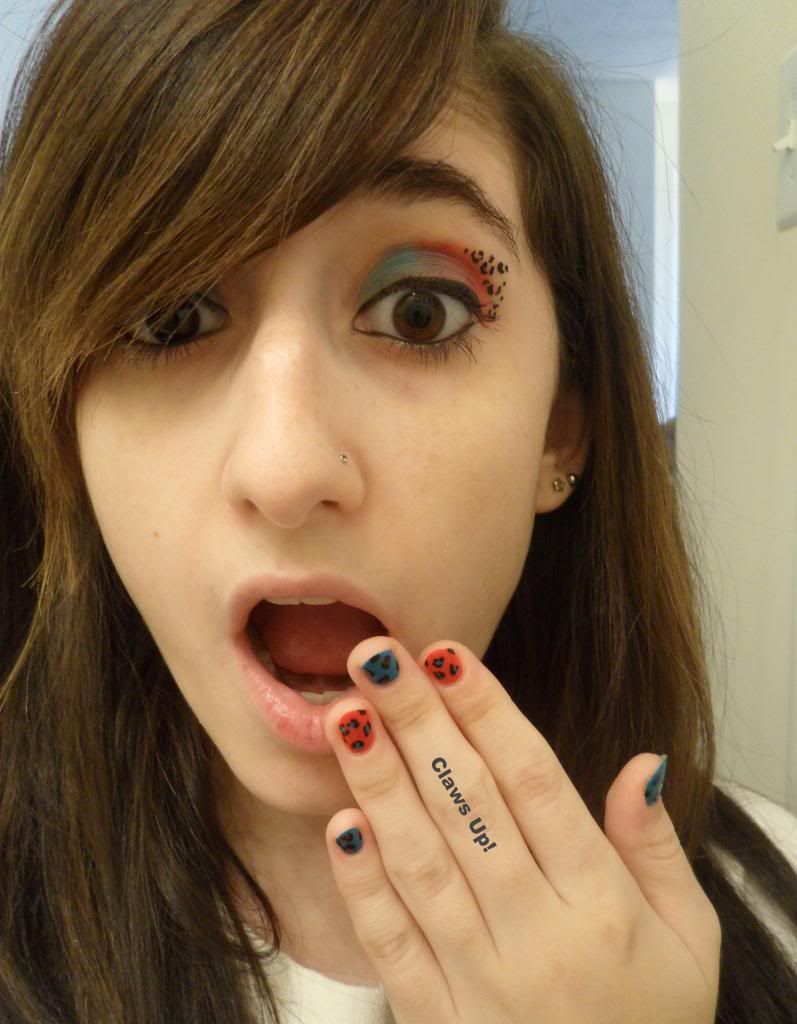 I loved my matching look, I thought it was so fun. I was really happy with how the leopard print came out on my eyes, I felt super fun and fierce! I will definitely be rocking leopard on my eyes, and matching my nails to my makeup more often.
What do you think of this contrasting color leopard makeup look? Do you like matching your makeup to your nails also?
Claws Up!
Part 3 continues Friday!