I'm baaaaaaackkkk!!!
Well...sorta.
I am still unpacking and getting settled in my new place in VA, and I haven't gone back home to NY yet to get my nail supplies, but after about a week and some terrible cuticles and many breaks, I decided that it was time to take care of my nails. I thought I might be jonesing for the smell of polish so I brought a fraction of my collection down with me when I moved. On Tuesday I'll be back in VA with all my nail things and I'll finally be able to get back into the swing of things. But my nails were sad and my blog was lonely, which brings me here now!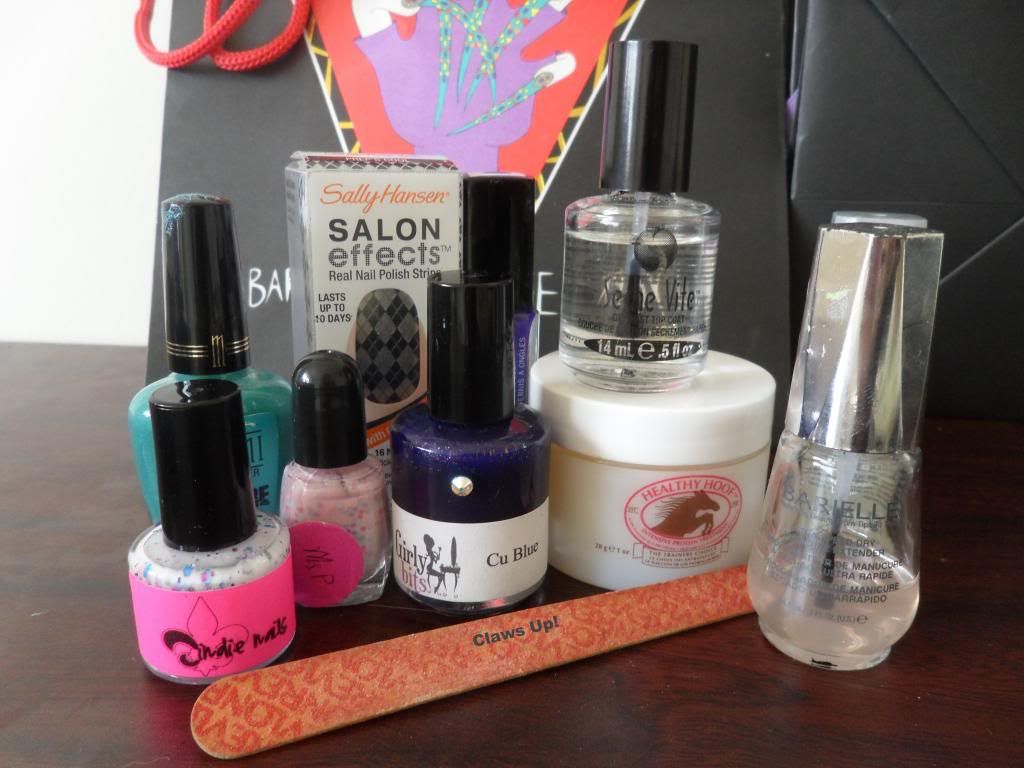 Yes, this is ALL the nail stuff I brought!
I wanted to try to be festive for July 4th since I knew I would be rocking these nails on the holiday, so out of the few polishes I brought, I tried to pick the best one for the occasion. That polish was Girly Bits Cu Blue.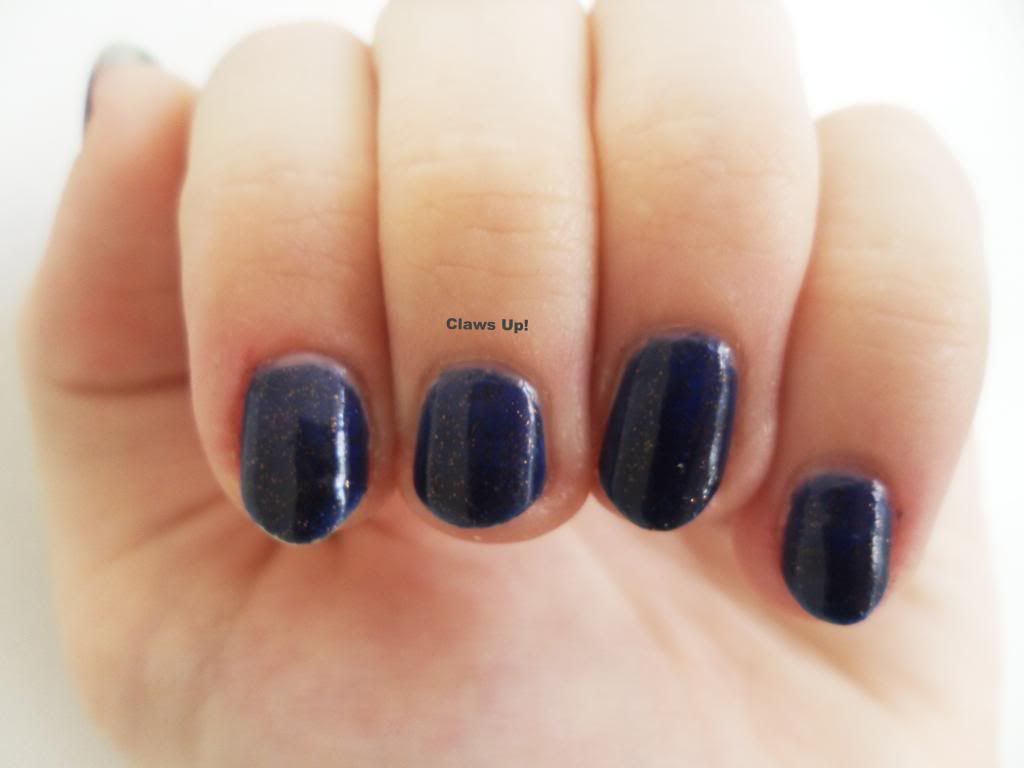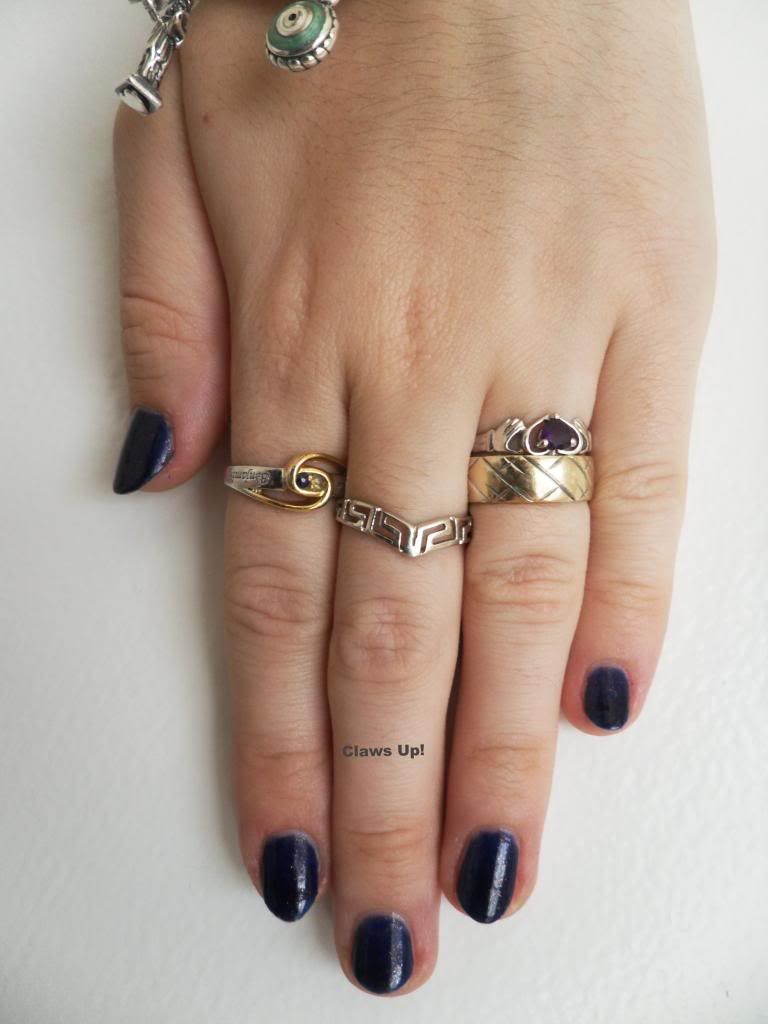 Cu Blue is a beautiful royal blue jelly with copper micro glitters. This polish is absolutely stunning in the sunlight!


Cu Blue needed 3 coats for opacity. This polish is so pretty, and the blue and copper made it perfect for a quick and dirty 4th of July mani.

Ben and I were not even moved into Virginia for a week, but being so close to Washington DC on July 4th, we knew we needed to celebrate right and head over to the capitol for a full day of celebrating. I will tell you more about my 4th of July festivities in my next post, but I couldn't pass up the opportunity to take a swatch photo whole we were out.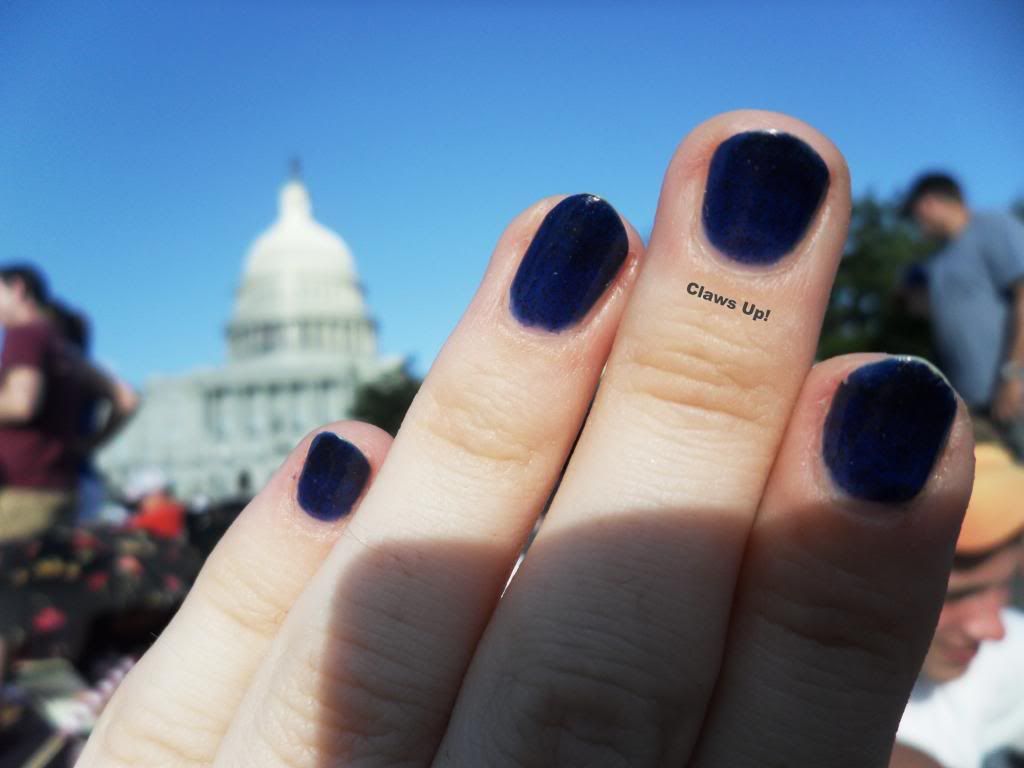 'Merica!