Hayyyyyy ladiessss!
I am in a fantabulously good mood right now. Why do you ask? Well, yesterday, after only two weeks at my new job, I became a key holder, I got a promotion, and a raise! Granted, I have been with the company for over a year and a half...but it amazes me the amount of pride and trust my new manager has in me over my old one.
On to the nails!
As you know I love neons any time of the year, but now that its summer I feel more appropriate wearing them. I have been loving the nude and neon trend, so I decided to rock it with some florals. What do you get when you mix fluorescent colors and a floral pattern? Fluorals! *bud-um chhh!*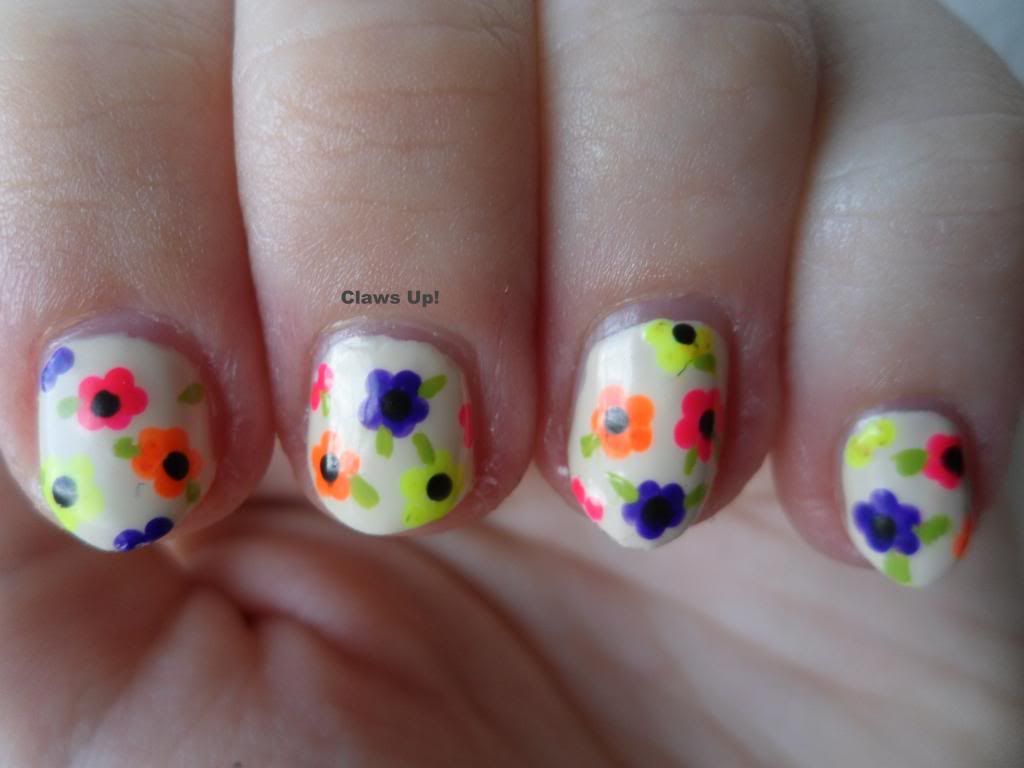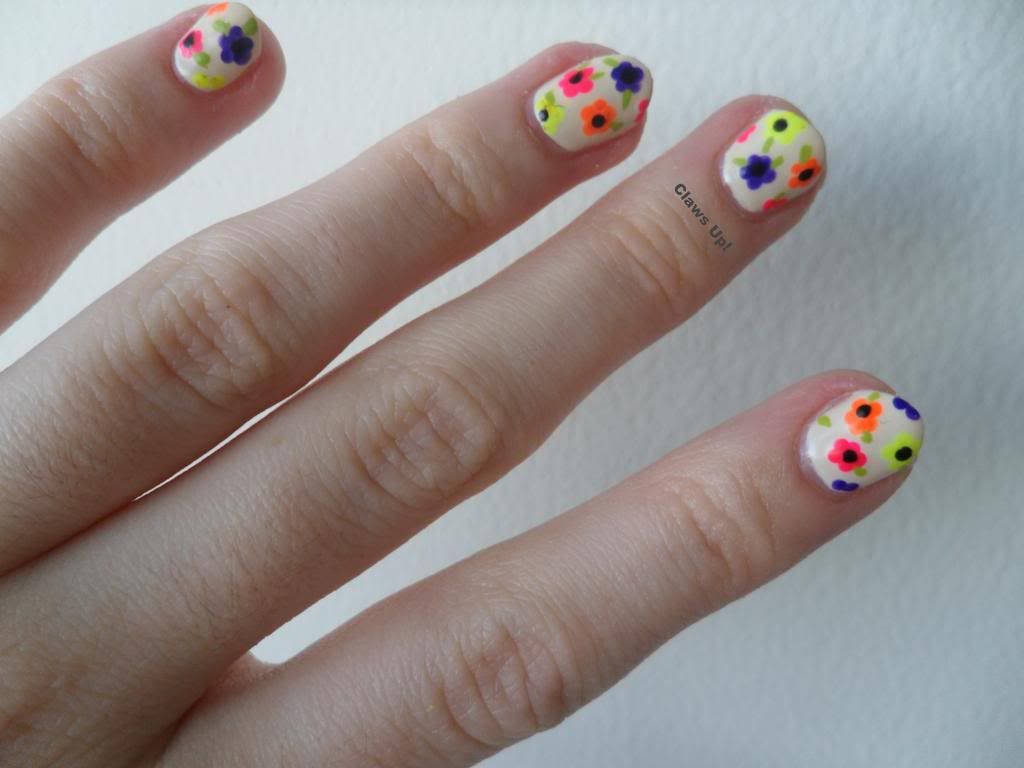 The Line Up!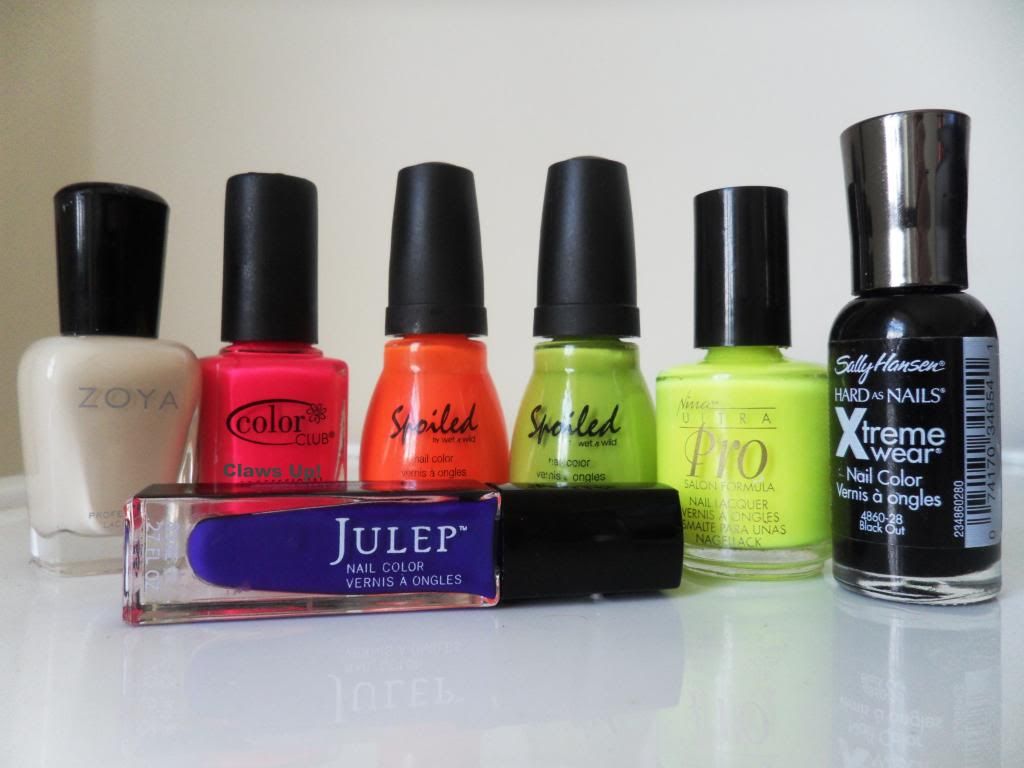 Zoya in Jacqueline
Color Club in Pink Rush
Spoiled in Jain Bait
Spoiled in I Only Eat Salads
Nina Ultra Pro in Solar Flare
I was really happy with how these came out. I love how bright the flowers are which goes well with the nude background. I feel like they look like nail strips, even though I dotted each flower on.
What do you think of this neon floral look? Do you love neons too?
Claws Up!