Hey ladies! I hope you all had a nice weekend. I spent my weekend being a good house "wife" by cleaning up the apartment. Ben and I also went out for a date night, which I will talk more about in an upcoming post.
I have been obsessing over the color combo of red and turquoise lately (hello, can you say wedding colors?). I love how they don't really match each other, which makes both colors pop. It wasn't a combination that I ever thought to do myself, but when I saw it I was in love. And what does love mean? Well around here you know it means that I had to wear it on my nails. I decided to work these colors into a leopard mani, because when I don't know what do to, I usually choose leopard. It looks awesome, but its super easy to do.
On a funny note, after I came up with a title for this post that I liked, I decided to see what Ben would pick as a good title. I showed him my nails again and asked "what should I name the title for the post for these nails?" He replied with "clashing kitties". HAHAHA! Sometimes I can't believe how in sync we are. Anyway...on to the nails!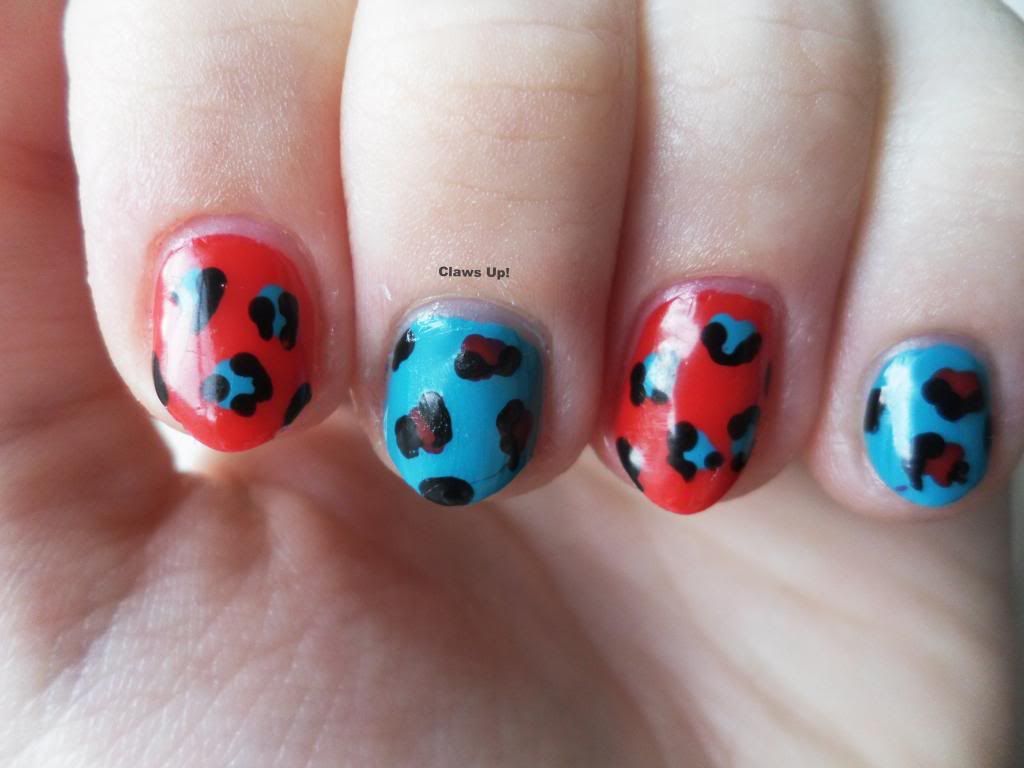 The Line Up:
Ciate in Headliner
Sally Hansen Xtreme Wear in Black out
Julep in Jackie
I sill really love these colors together, although I wish the red spots on the turquoise background popped more. Otherwise I really loved how this turned out. I thought the look was super fun and pretty. I couldn't stop looking at my hands!
What do you think of this red and turquoise leopard look? What color combos do you love?
Claws Up!
The saga continues Wednesday...