Hey everyone! I hope you are all having a good week. Even though I'm back to being a working gal again its still summertime and that means neons! Almost every time I go out I have been rocking some neon eyeshadow. I probably should have taken photos of some of the other looks, but I did them so spur of the moment I didn't even think about it. I'll have to recreate them so I can show you guys.
For today's look I decided to start with green, then I added a gradient look around it. I thought a summer neon look needed a perfect summer drink name: limeade.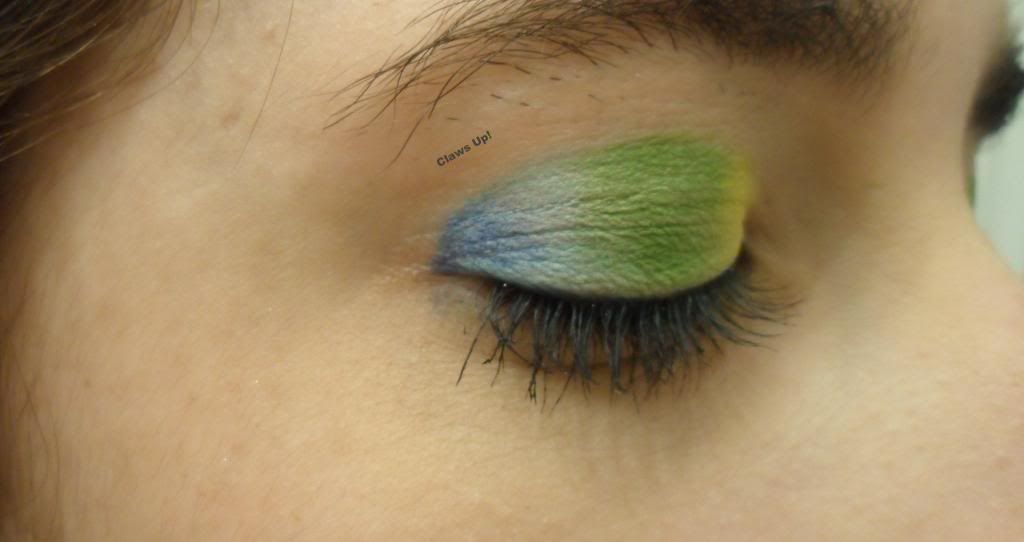 I started with Urban Decay's Primer Potion. For the shadows, I used the yellow, green, aqua, and blue from Pop Lid Neon eyeshadow. I put the green on the middle of the lid, then blended the yellow inward, and the aqua and blue outward. I used Palladio glitter eye liner in Emerald Sparkle on my upper lash line, and Korres eyeliner pencil in Black on the lower. For the mascara I used Urban Decay's Big Fatty Mascara, and I finished with Mally in Mally's Look on my lips.
I thought this look was so bright, fun, and perfect for the summer. I can't wait to show you some of the other neon creations that I have been playing around with.
What do you think of this neon green look? Do you love neon too?
Claws Up!