Hey everyone! I'm trying to get back into the swing of things. I just got back to my new apartment with my cat and all my nail polish and supplies! I'm spending the day putting it all away in its new home, and then I'll have a special post for you guys. Right now, I want to show you one of the Milani texture polishes.
I'm really loving this textured trend. Not only are the polishes beautiful on their own, but you can use them to create gorgeous and unique nail art. They also come in beautiful colors, so if you don't feel like wearing texture on your nails, you can just add a few layers of top coat for a smooth finish.
Today I want to show you guys Aqua Splash from the Milani Texture line. Aqua Splash is a beautiful teal polish with a textured finish. Take a look!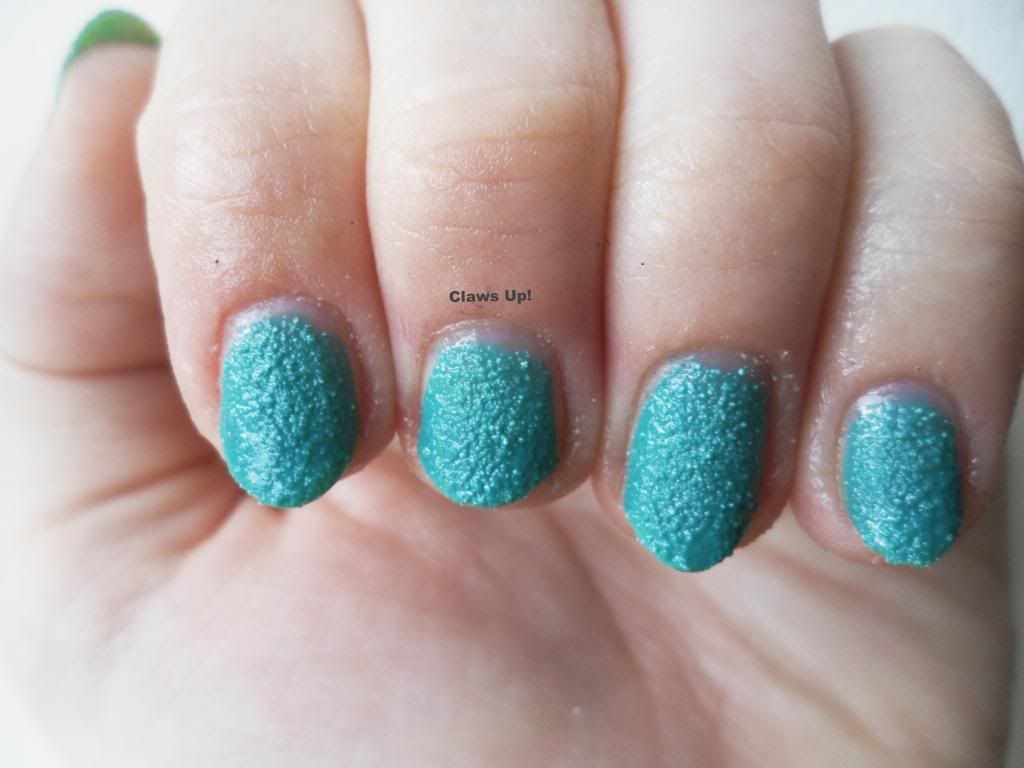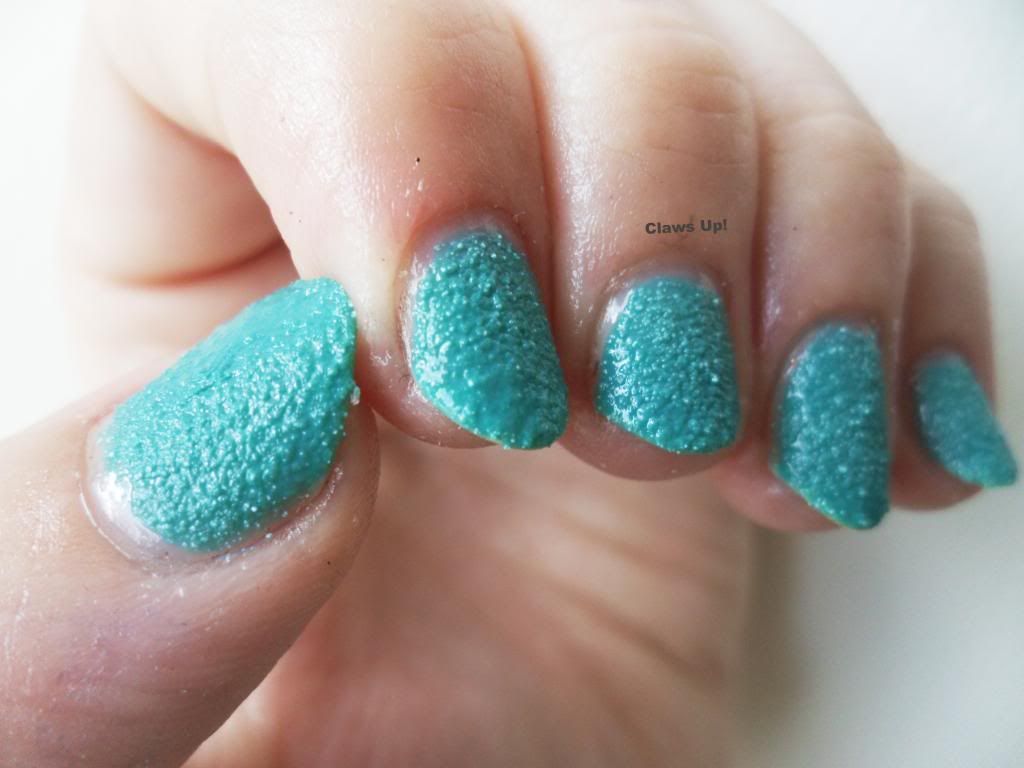 This is 2 coats of Aqua Splash, with no top coat. Even with the grainy bits, the polish applied very nicely. I'm happy to have this textured polish in my collection!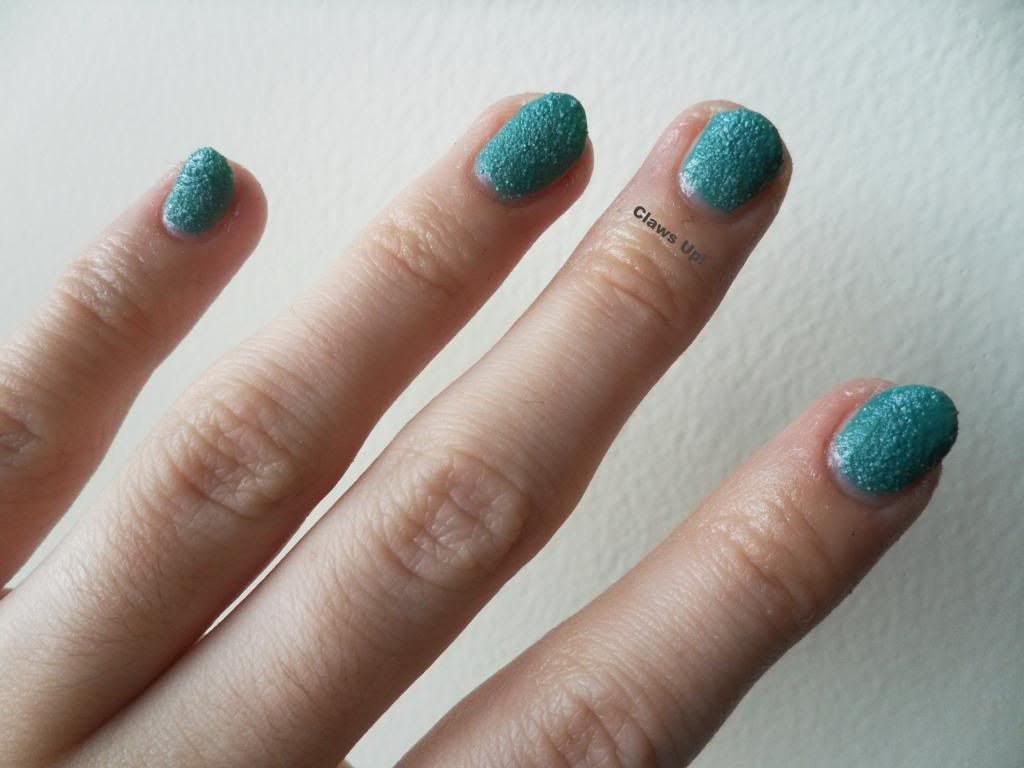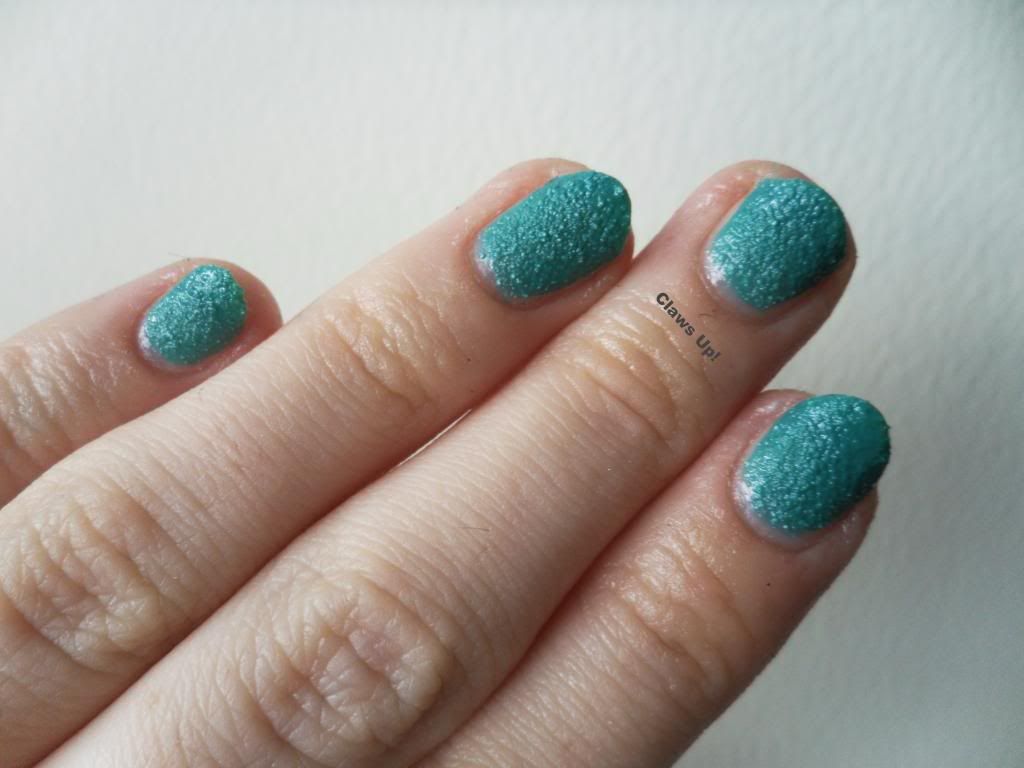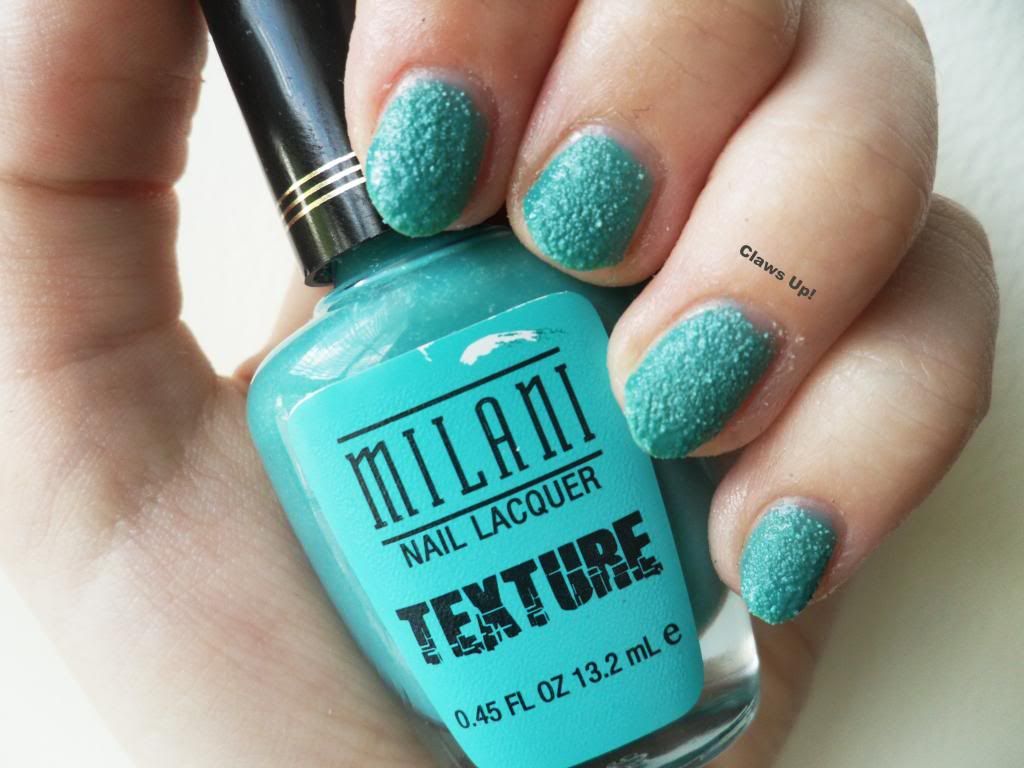 I wasn't too sure if I would like a non-glitter textured polish, but I love it! Its a gorgeous color and I can't get over how much I love the effect.
Are you on board with the textured trend? What do you think of Aqua Splash?
Claws Up!