Hey everyone! I hope you guys had a good week and are making your weekend plans. This weekend Ben and I plan on visiting one of the local parks and nature centers in our area.
As I mentioned in my last post, today I have a little something different to show you guys. When I lived in my home in NY with my dad, I didn't really have a space to do my nails. My polishes were crammed in the drawer in my nightstand and my nail art stuff was in a pile on the floor. I painted my nails sitting in my bed. When Ben and I were looking for places to move, I mentioned that one day I'd like to move into a place where I could get a desk and have a real nail polish area. Well apparently some day is now. We decided that I could use part of the guest bedroom for my nail polish, and Ben even gave me a small set of drawers and an old desk! I finally have a real place to do my nails!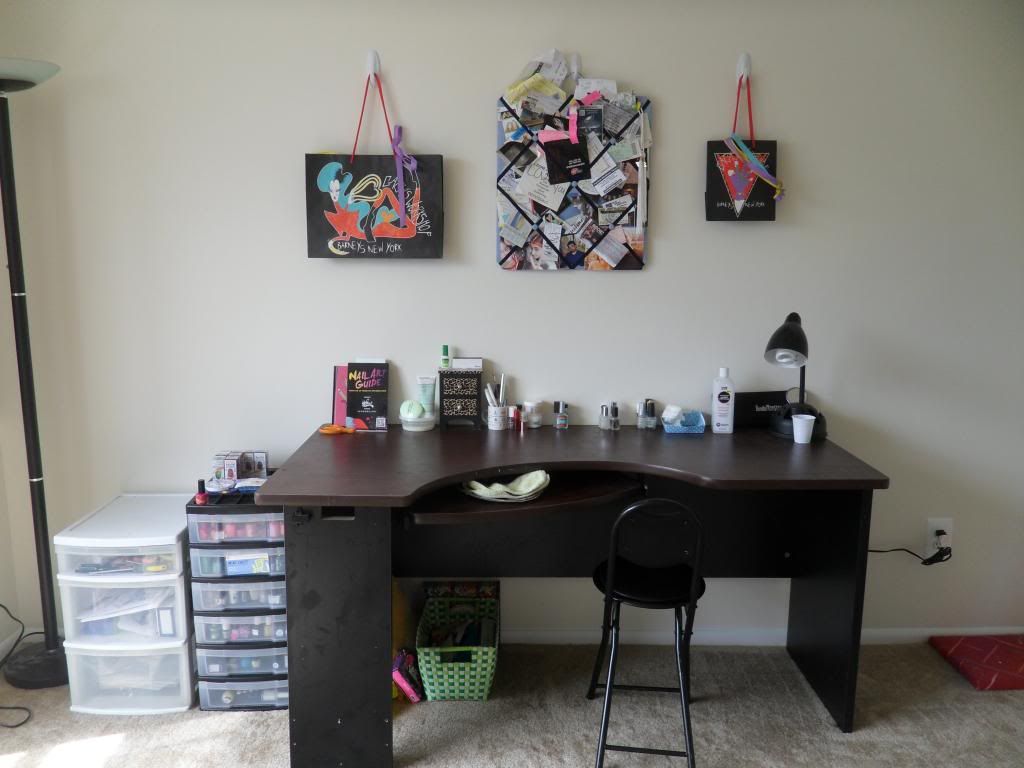 See more after the jump.
I hung up a photo and keepsake collage that I started 6 years ago, as well as my collectible shopping bags from Lady Gaga's Workshop.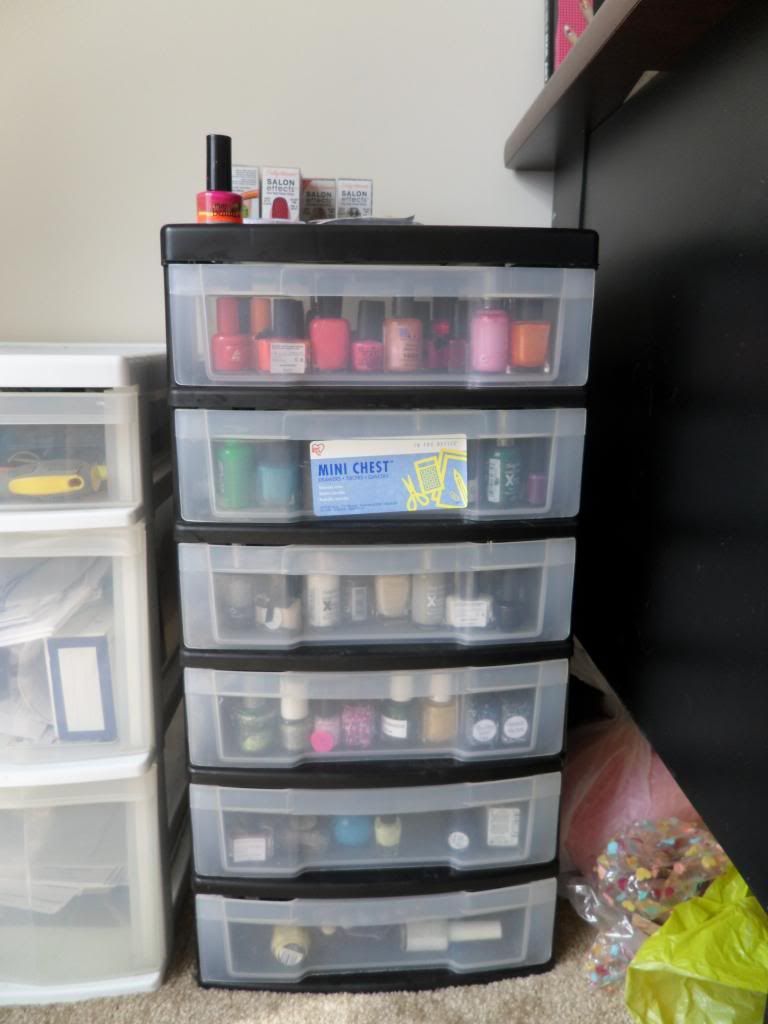 Here is my set of mini drawers that Ben gave to me. Unfortunately, the drawers were a bit too small, and most of my polishes were too tall to stand up in them, so I had to lay them down.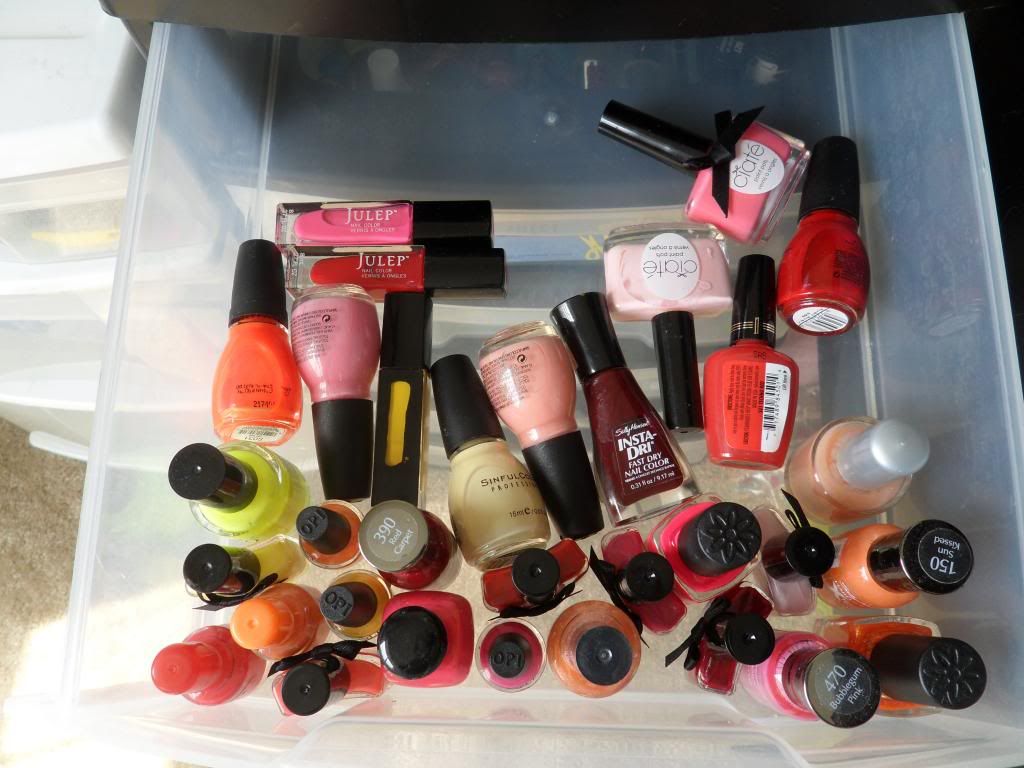 Pinks-Reds-Oranges-Yellows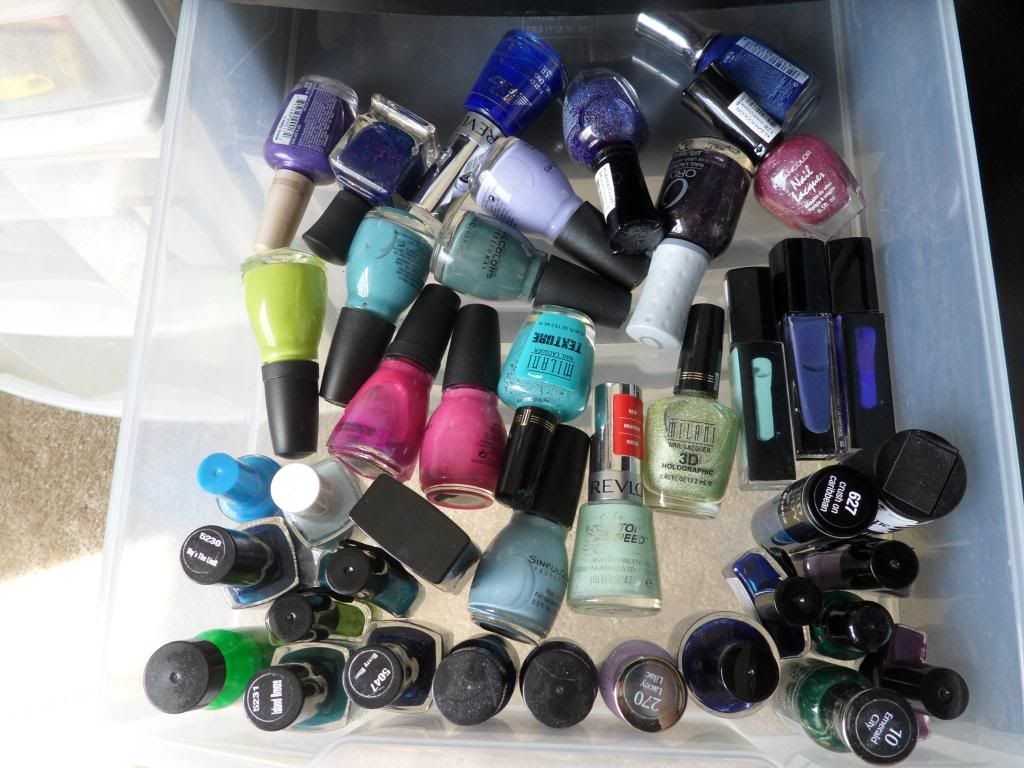 Greens-Blues-Purples
Neutrals-Browns-Blacks-Whites-Grays-Golds-Silvers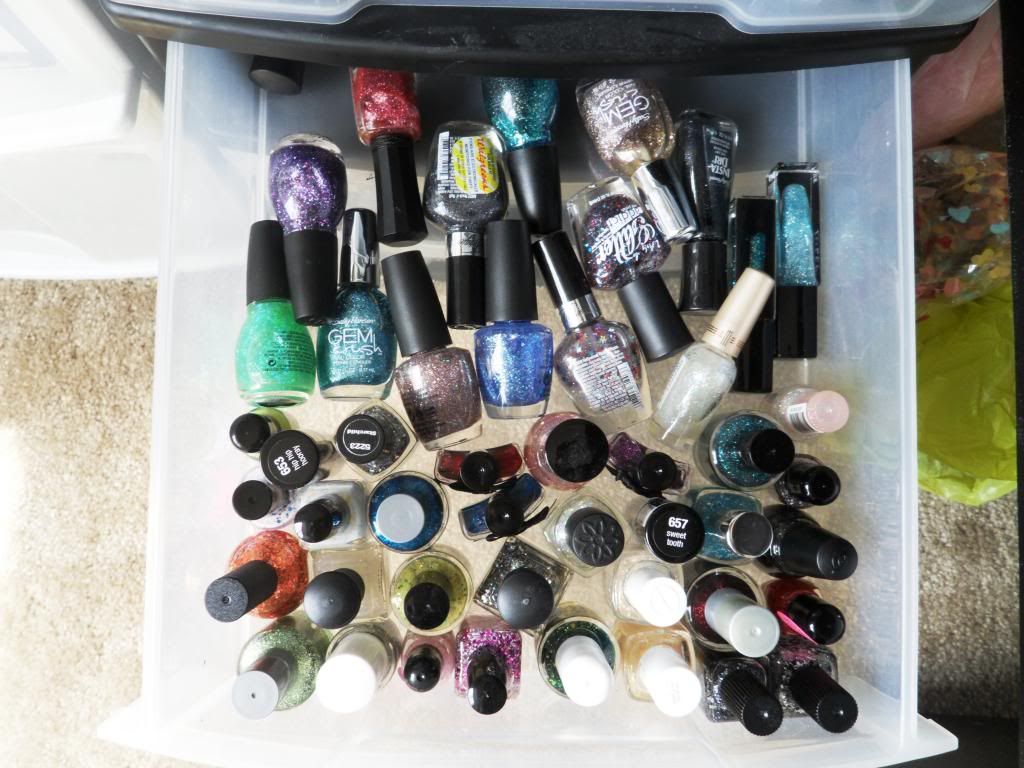 Glitter and flakie toppers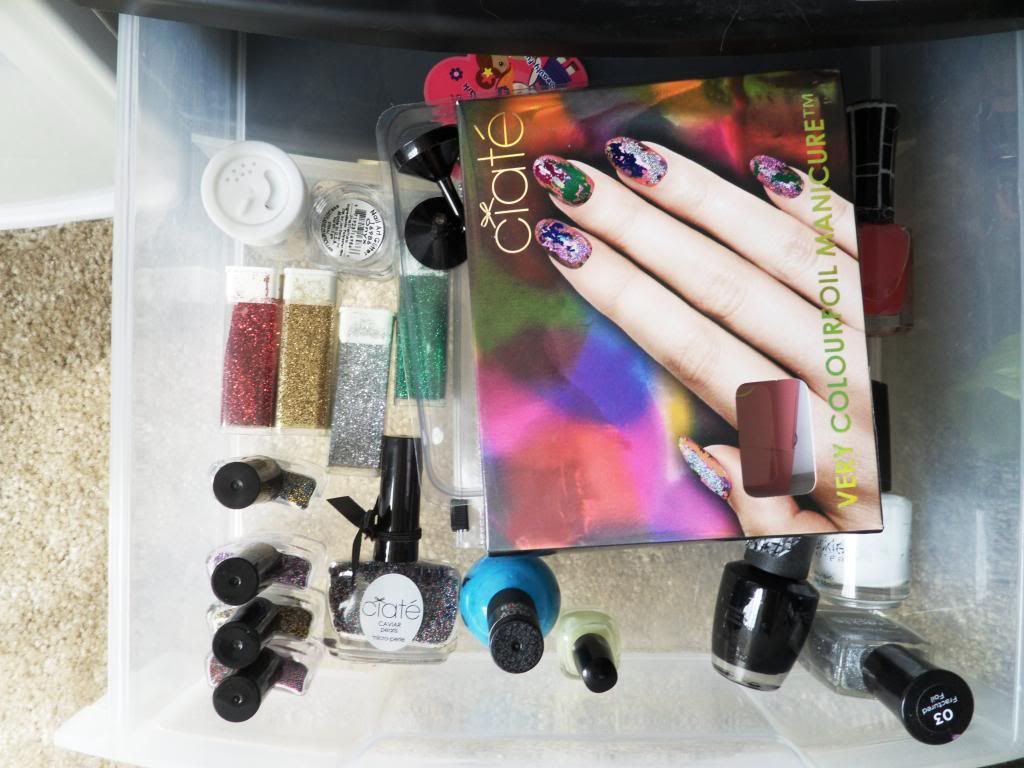 Caviar beads-Foils-Loose glitter-Crackle-Glow in the dark polishes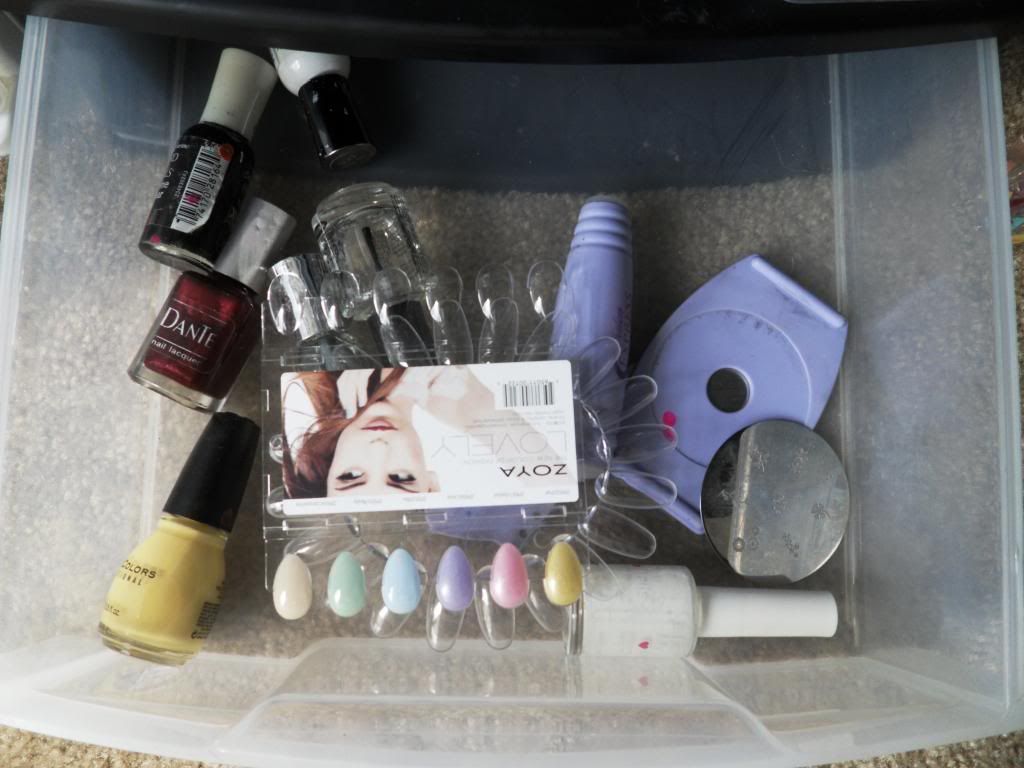 Old/extra polishes-Stamping stuff-Swatch wheels
On top I put my nail strips, stickers, stencils and decals. As well as large glitters, fimos, rhinestones, and flowers. I also have my layered polish up here so I can keep it upright, that way the colors don't blend.
I was doing my nails today, and I got up to wash my hands. This is what I came to when I got back :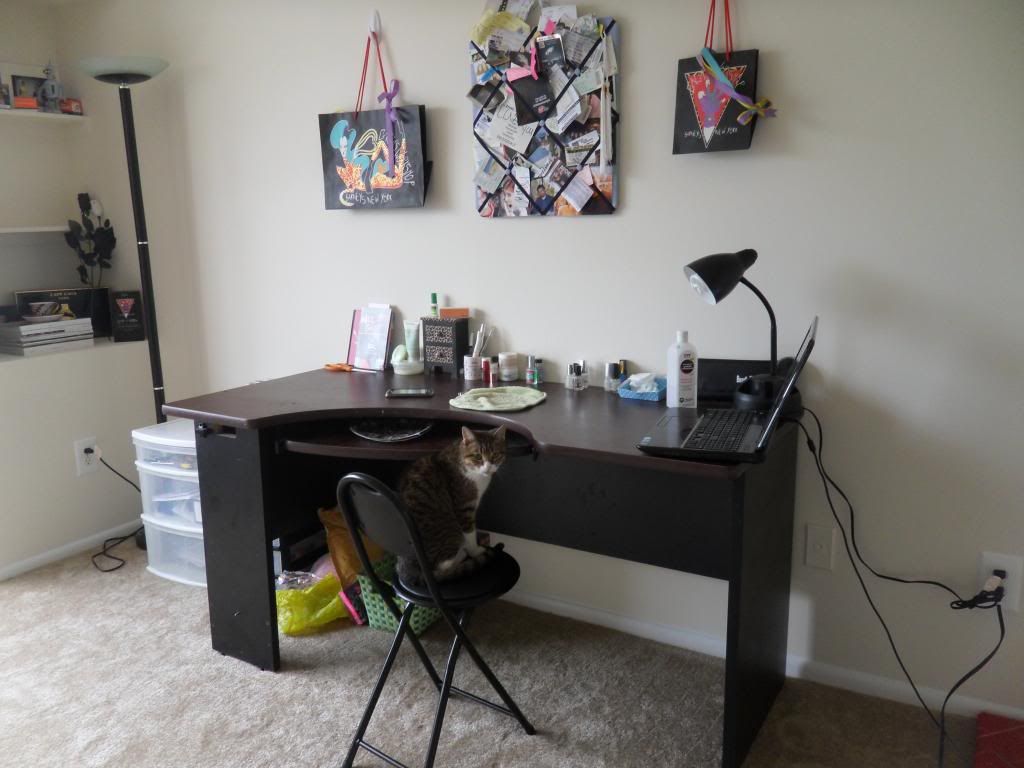 My kitty decided that its her desk now. Oh well, It was nice having my own desk while it lasted! Are you painting your claws, Muffin?
Do you guys like my new polish area? What kind of space do you have to organize and paint your nails?
Claws Up!