Hello hello! I hope everyone is having a great week. I have actually really been enjoying my new job. Although, I loved my last job when I first started and after a few months I grew to hate it. Hopefully things keep going well.
For this mani I decided to take inspiration from Pinterest. I saw
this
and I knew I needed to recreate it.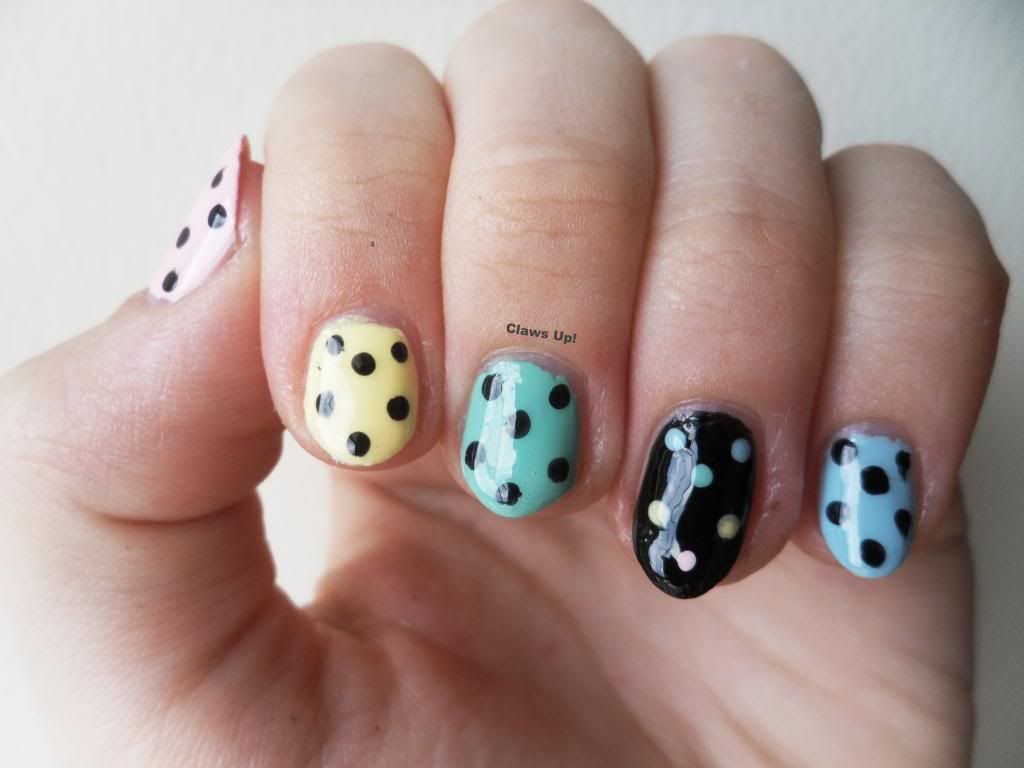 I decided that instead of a bunny, for an accent nail I would reverse the pastel and black dots and make the dots in all 4 pastel colors.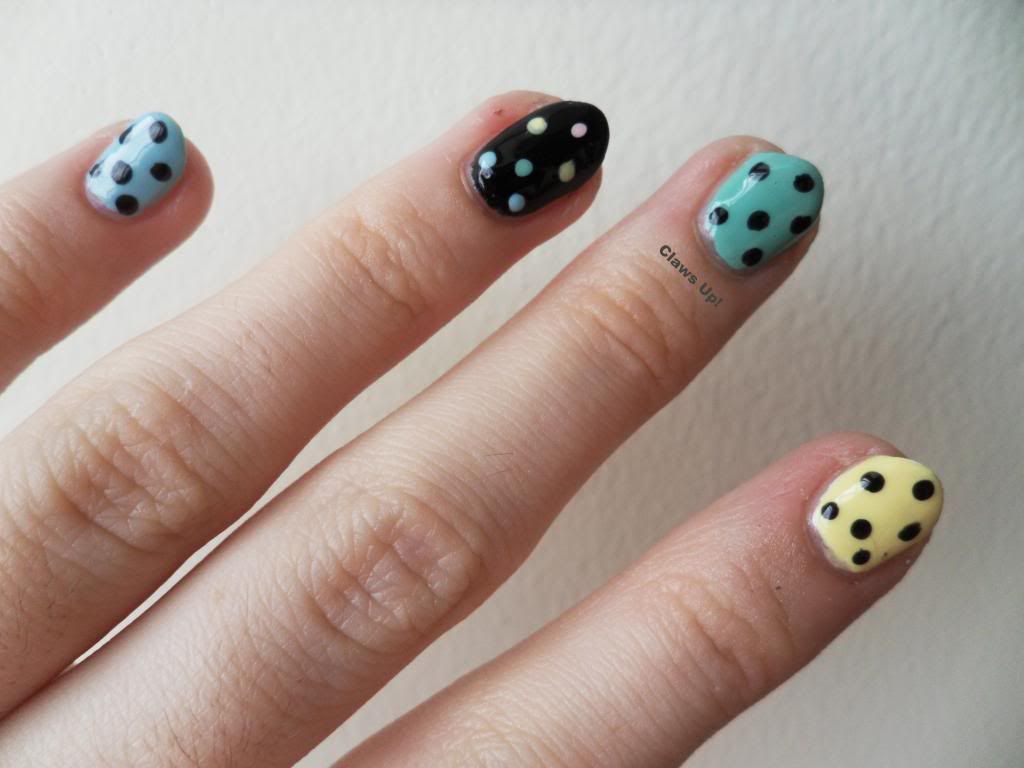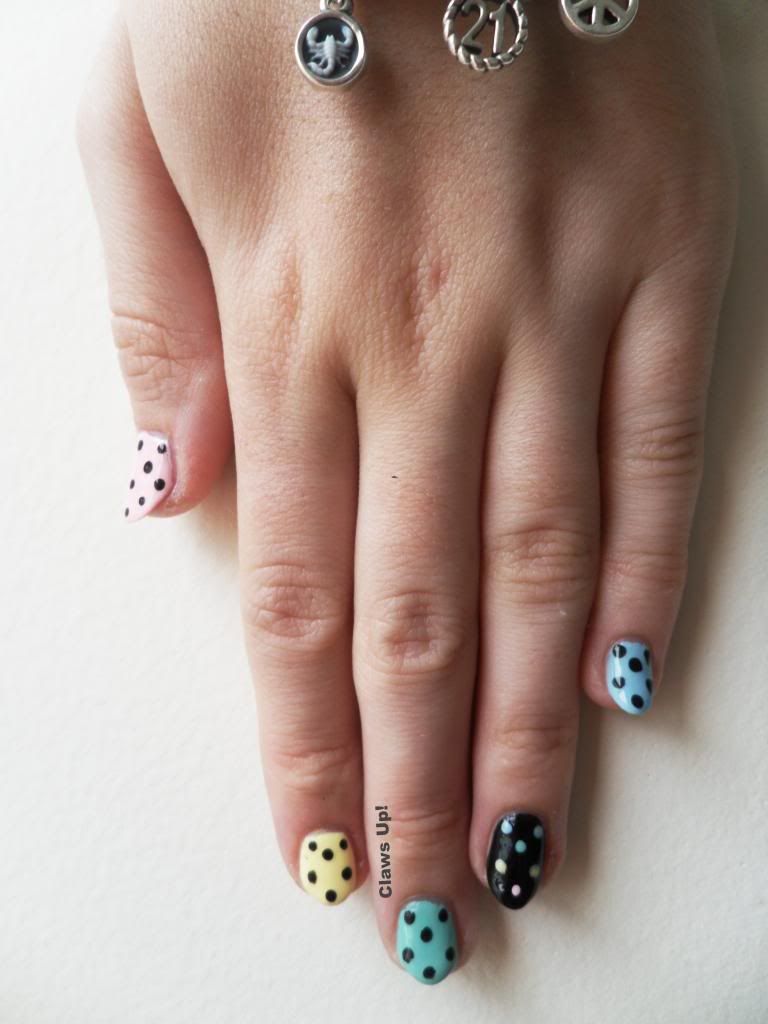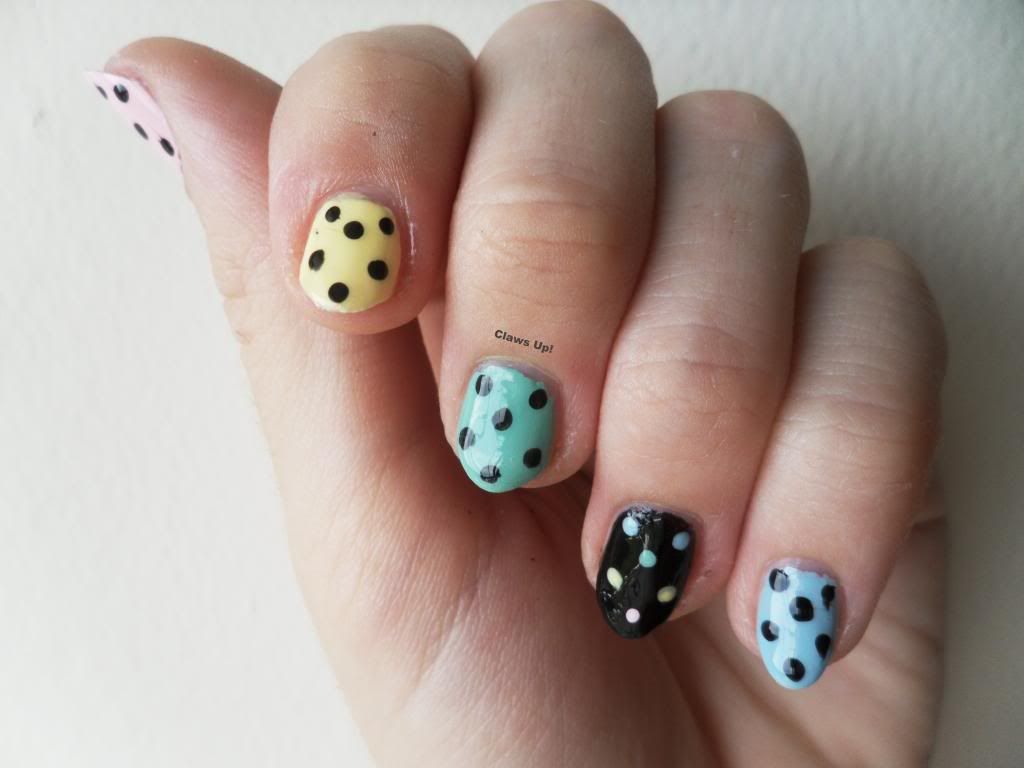 The Line Up:
Ciate in Strawberry Milkshake
Sinful Colors in Unircorn
Sally Hansen Xtreme Wear in Black Out
Sinful Colors in Sugar Rush
Julep in Dianna
I thought this pastel dotticure was super cute. I love how the black contrasted the light colors. Too bad it all chipped off after 2 days of work. Oh well, it was fun while it lasted!
What do you think of this pastel dotticure?
Claws up!