Hey guys! I hope you all had a good week and you are enjoying your weekend. As you know, this past week was my first week at my new job in Virginia. My first few days went really well! My boss seems really happy and impressed with my already. In the three days that I have been here, she has put way more trust in me than in the year and a half that I worked for my other boss. Its amazing to finally be recognized for the work that I do. We get along so well and have a lot in common. She told me that she wants the two of us to be the brains of the business, and even said that she hopes to learn from me. I can't wait to see where this takes me!
My first day was actually pretty crazy. In the first 20 minutes of me being a work, a small electrical fire had started in the doggy play room. All of us had to quickly move the dogs away while we waited for the fire department. After all the jokes about how I was unlucky and brought the fire with me, my boss said she was happy with how well I worked as a team with my coworkers that I had just met.
For my first week of work I wanted to wear something fun on my nails, but I wasn't in the mood of any intricate nail art. I opted for some gradients and glitter in purple and blue hues.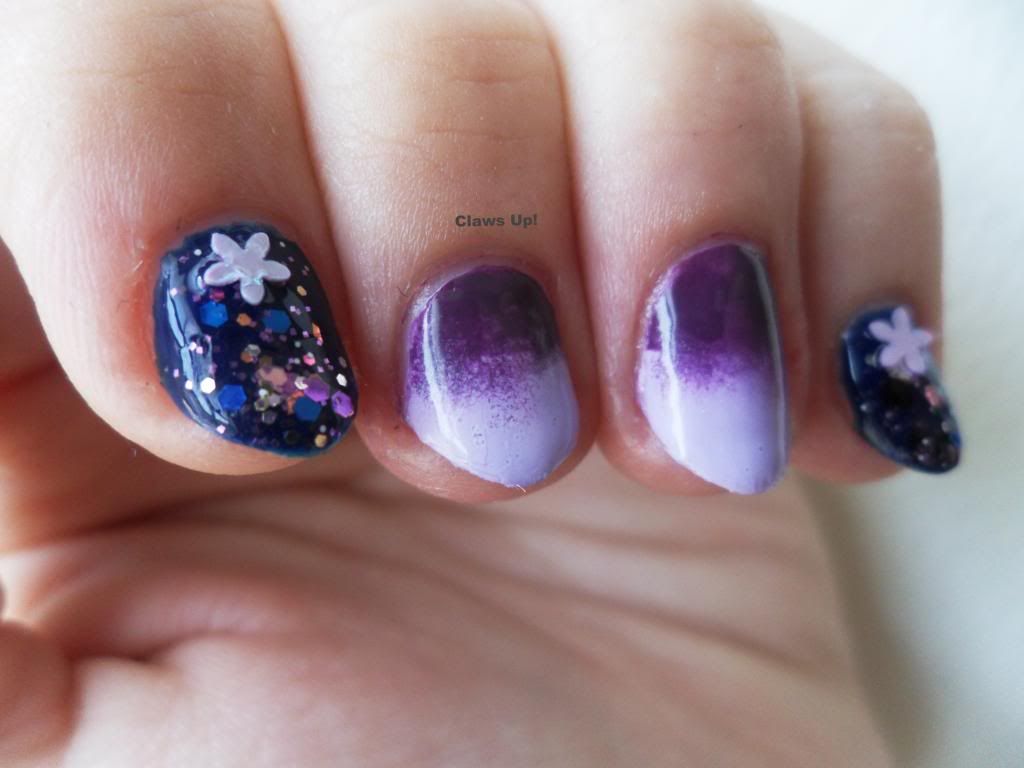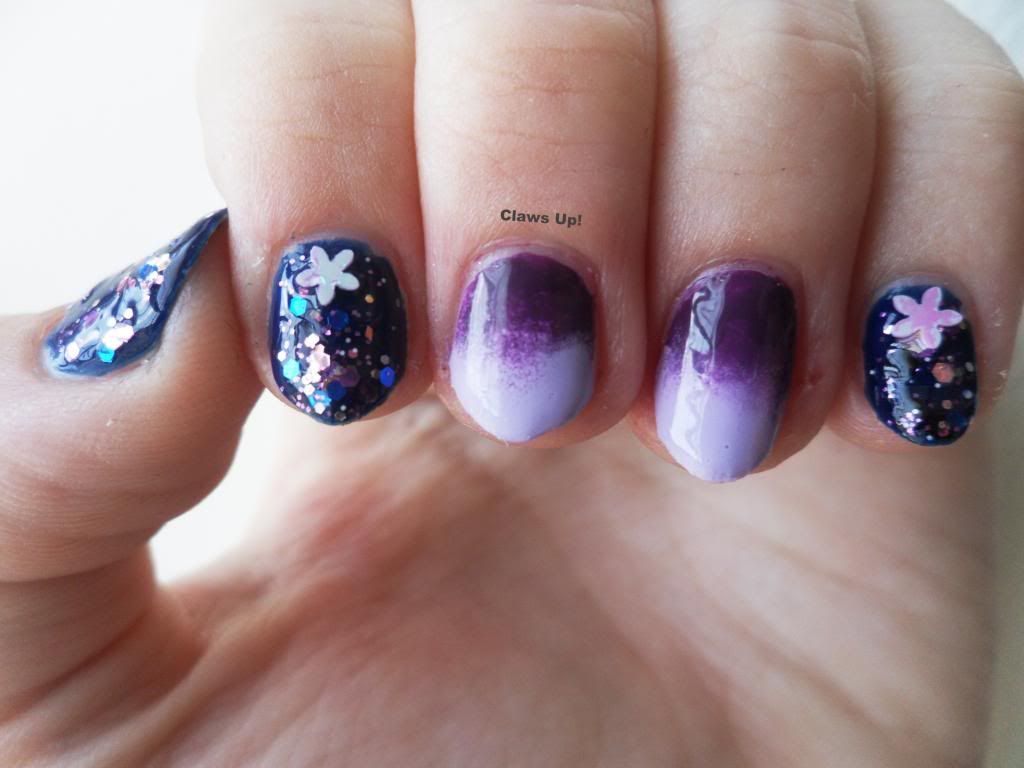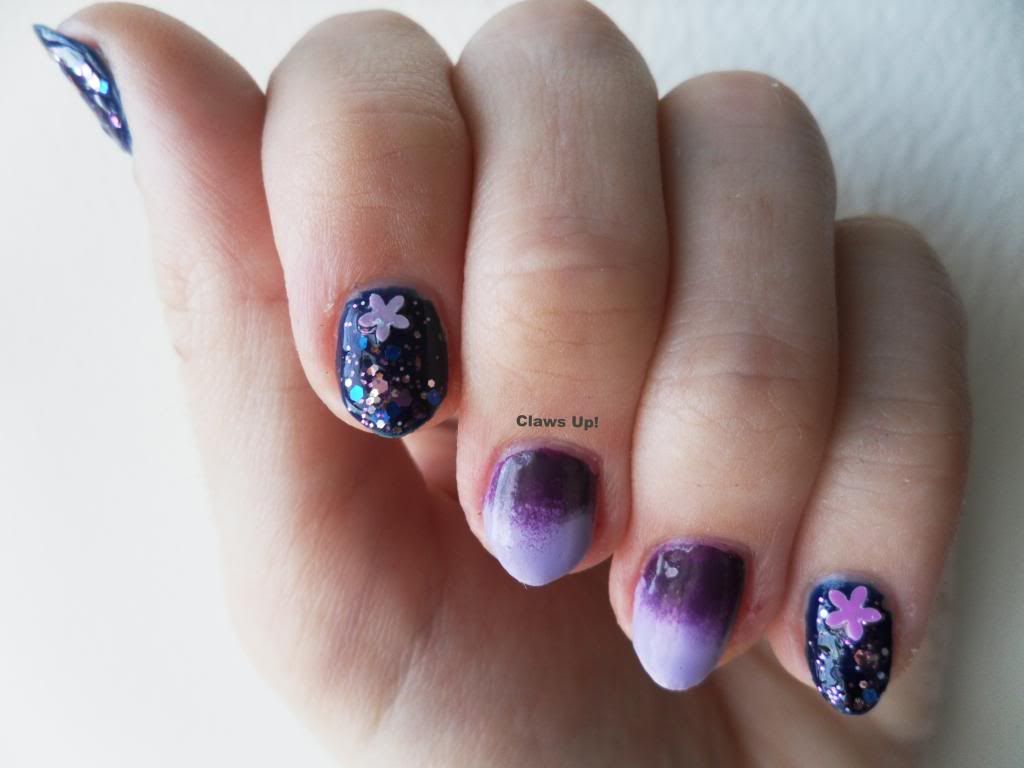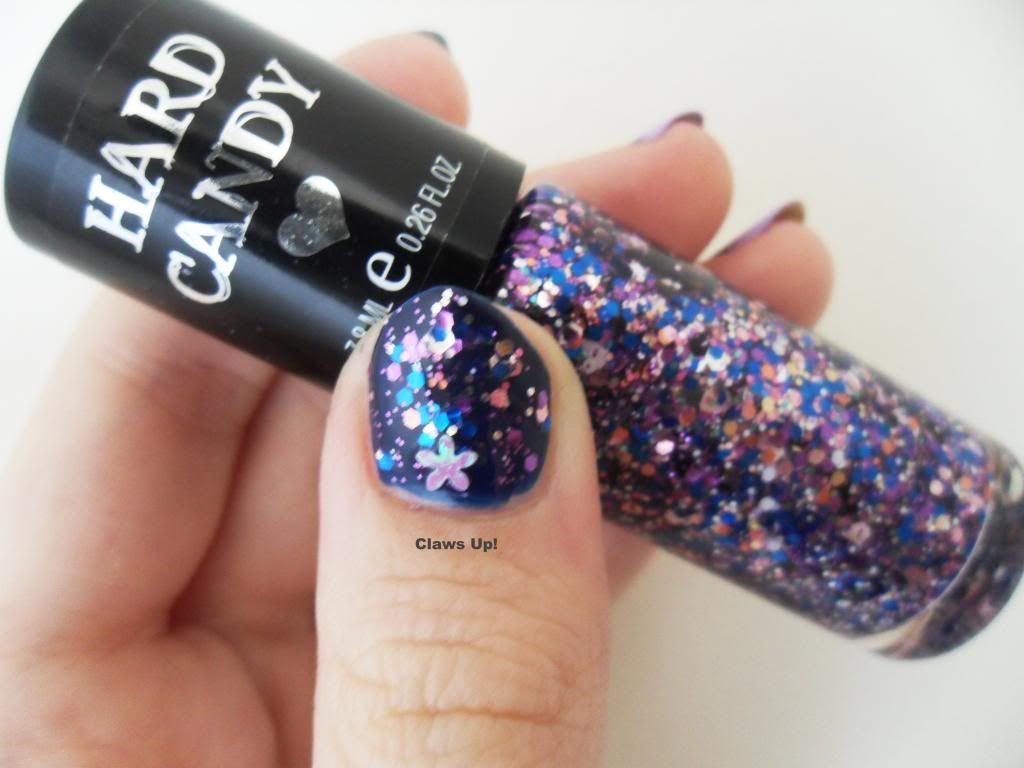 I took inspiration for this mani from this Hard Candy glitter. Hip Hip Hooray is filled with blue, purple, black, silver, and even more glitters in different sizes. Its so deep and complex, I love it! I wanted to use different polishes to compliment this glitter.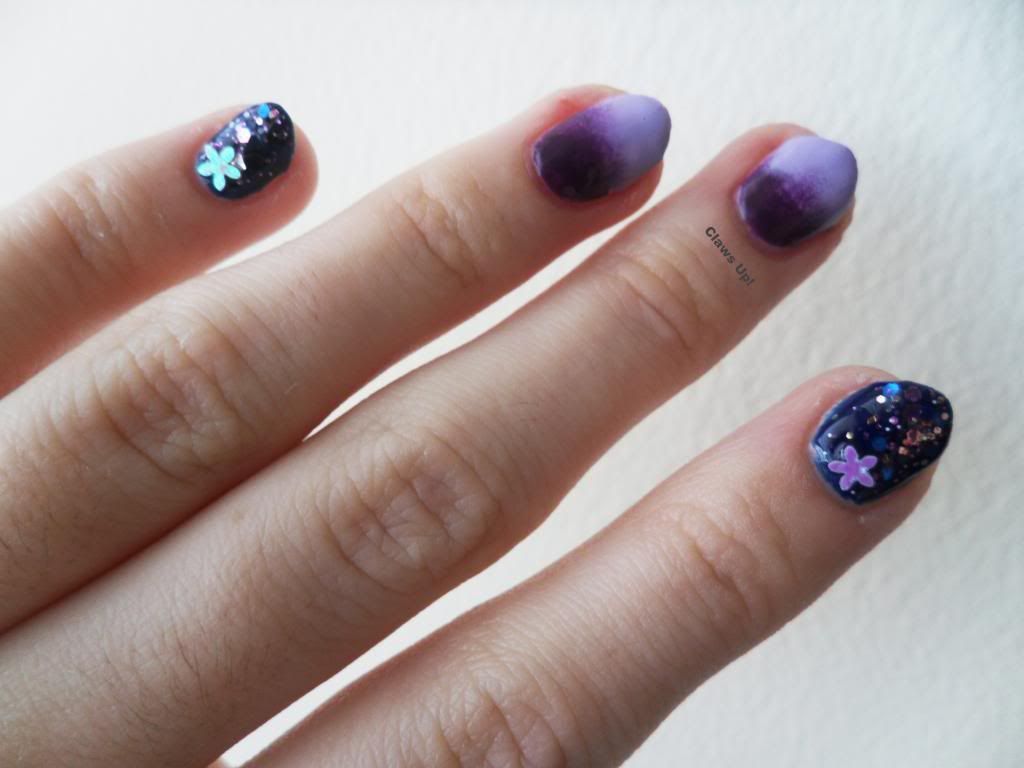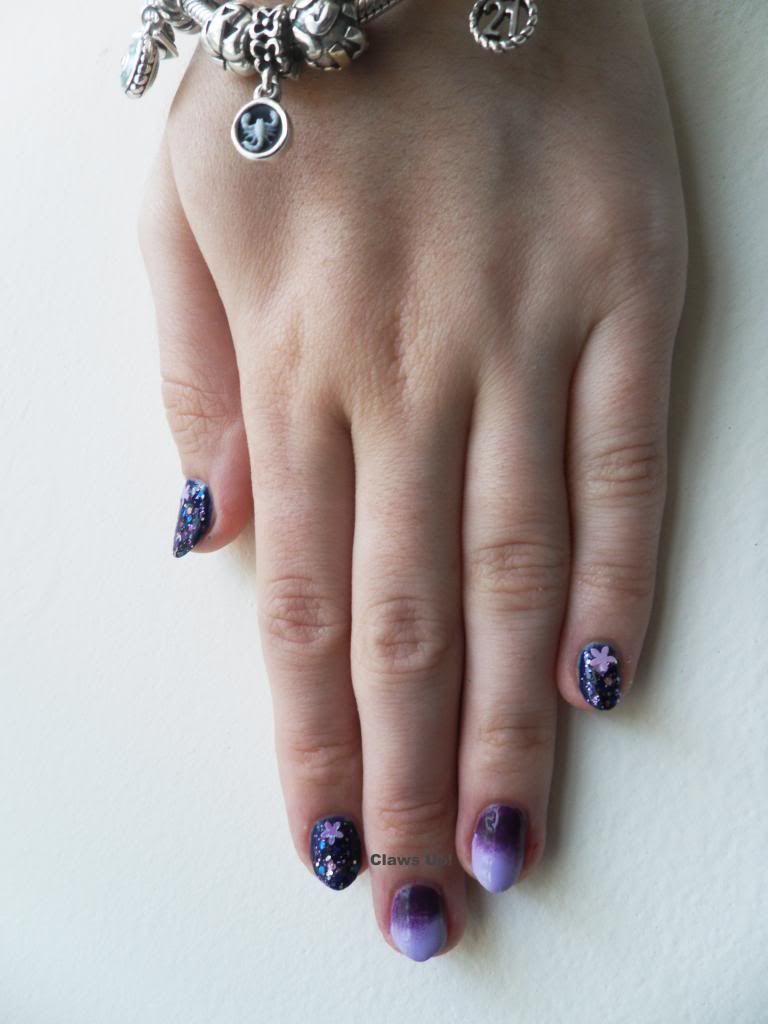 For an added touch, I decided to add little purple flower glitters with a blue sheen to some of my nails. I felt it helped tie all the colors in together.
The Line Up: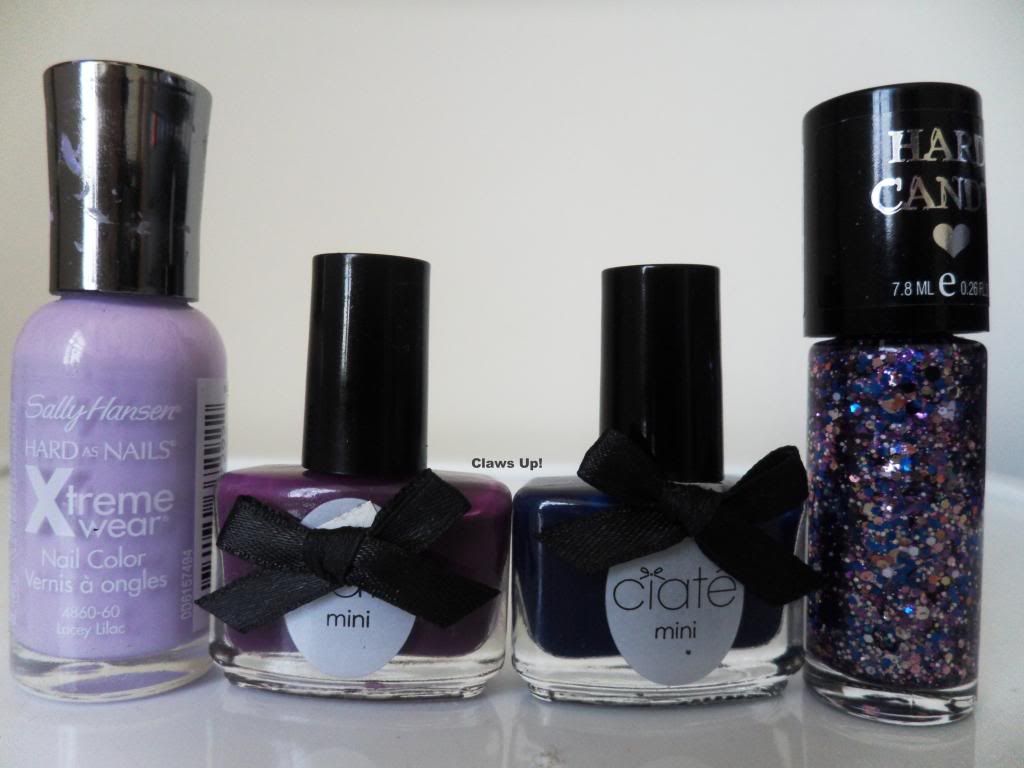 Sally Hansen Xtreme Wear in Lacey Lilac
Ciate in Cabaret
Ciate in Power Dressing
Hard Candy in Hip Hip Hooray
I was really happy with how this mani turned out. The colors of the polishes went well with all the different glitters in Hip Hip Hooray. And my gradients weren't too terrible for once! I say hip hip hooray to that!
What do you think of this purple and blue mani?
Claws Up!