Hey everyone. Today I have a nail look inspired by chi chi!
Just kidding! This is week 2 in
The Dark Side of Beauty
's Legend of Zelda challenge month, and this week's theme is the Chuchu. They are really cute and very colorful little guys, but every time I see the name, I think of the prison food chi chi.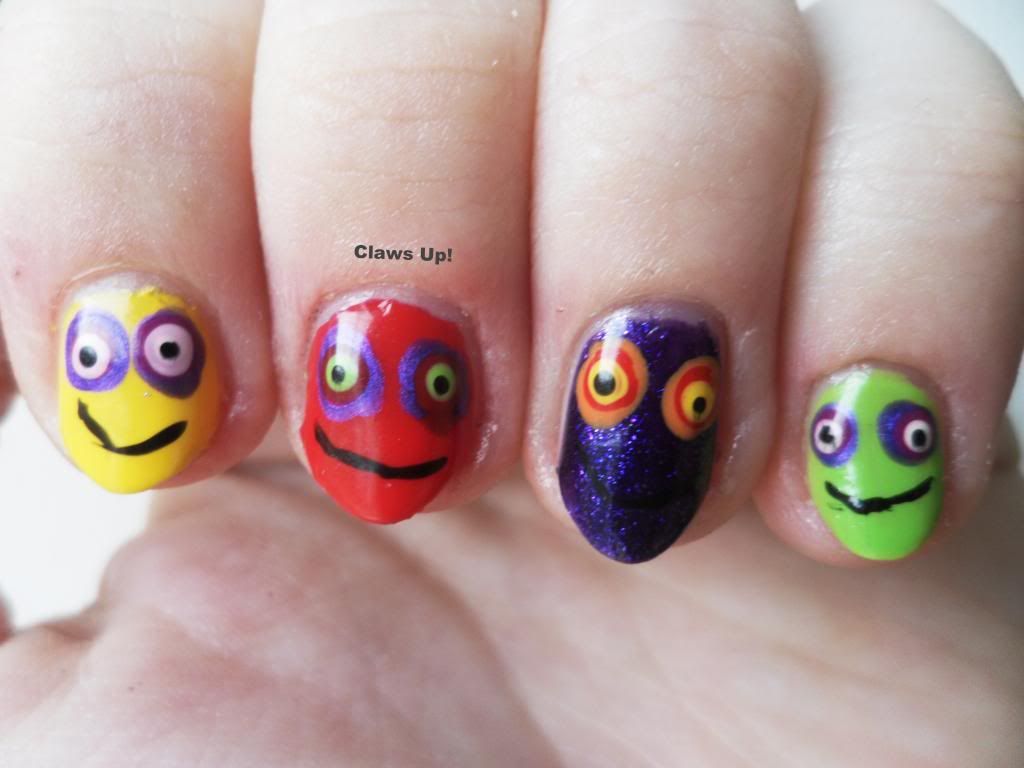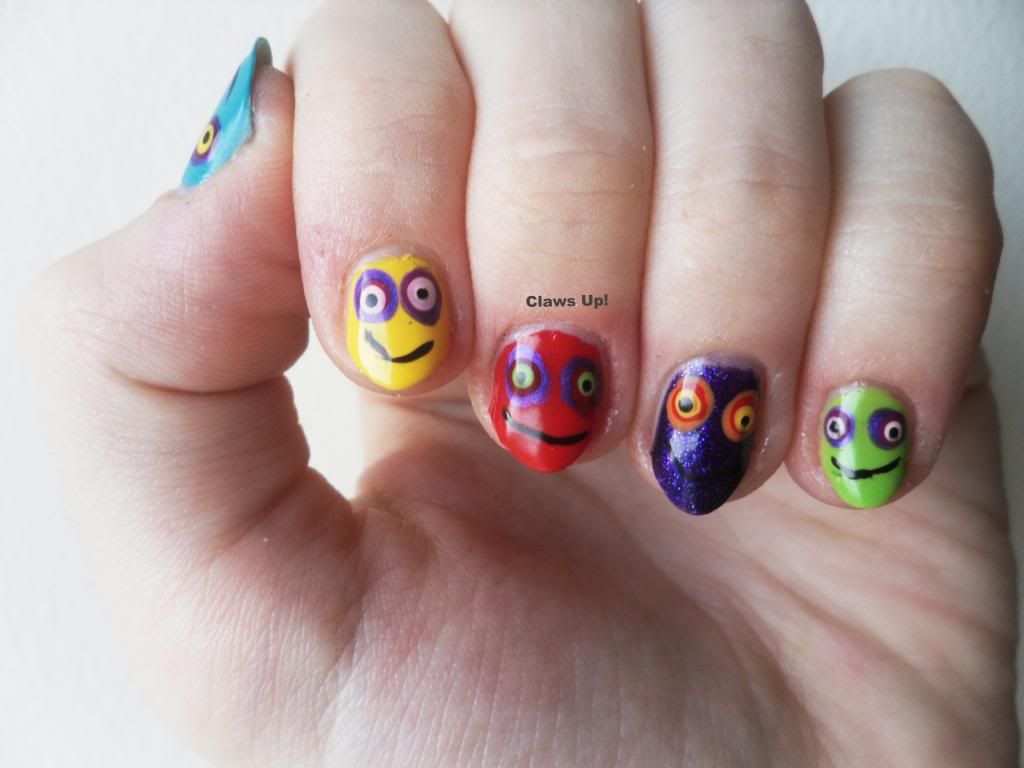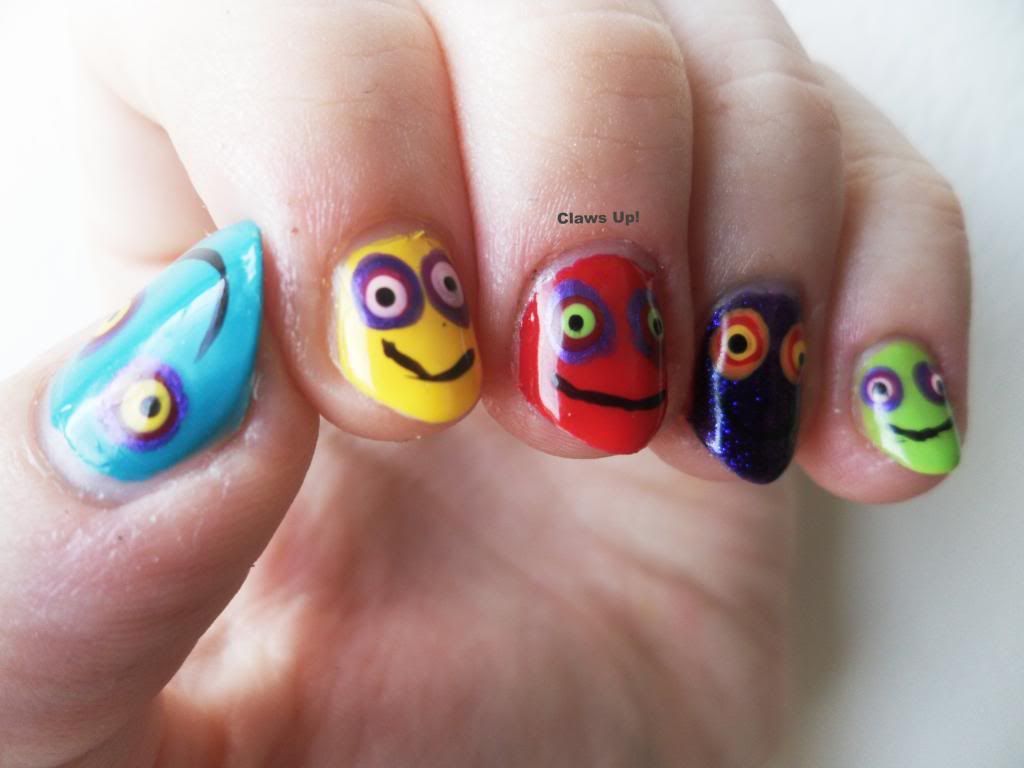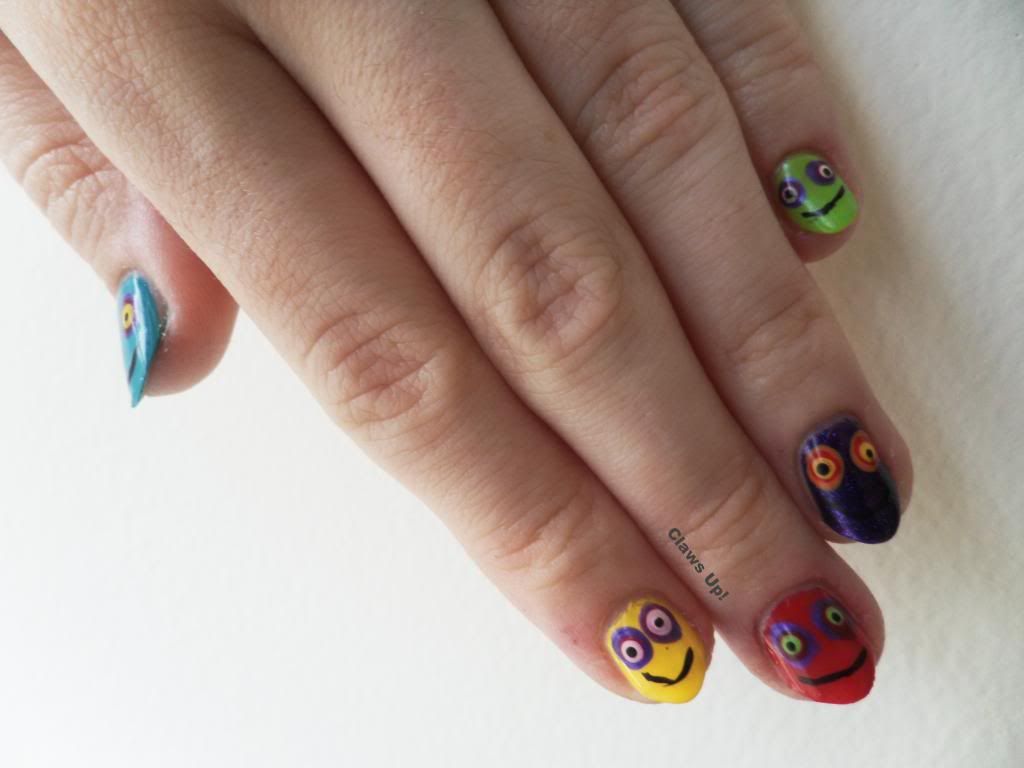 The Line Up: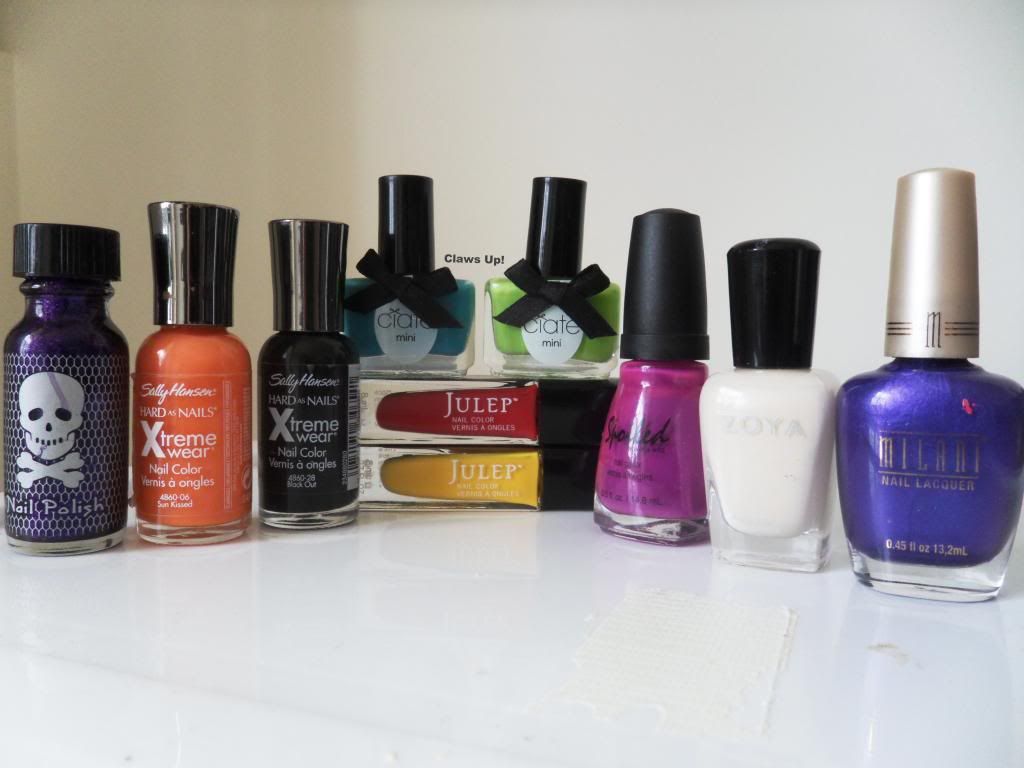 Hot Topic in an unnamed dark purple
Sally Hansen Xtreme Wear in Sun Kissed
Sally Hansen Xtreme Wear in Black Out
Ciate in Headliner
Ciate in Mojito
Julep in Jackie
Julep in Lexie
Spoiled in Kickin' the Habbit
Zoya in Jacqueline
Milani in Purple Passion
I loved how these little guys came out! They are so colorful and unique, looking at them just makes me want to smile back. Ben even thought they were stick-ons!
What do you think of my Chuchu Mani?
Claws Up!