Hey everyone! I hope you are all enjoying your weekend. Right now my dad is here visiting me from New York! It is the first time I have seen my dad since I moved to Virginia about 6 weeks ago. While I have been enjoying living on my own, of course I miss my dad! We are spending the weekend just hanging out and being tourists in DC.
Today I have a manicure that I have been thinking about doing for a while. My mom's side of my family is from Greece, and I am really proud of my Greek heritage. I love the food and the culture. Being Greek is a big part of my identity, and being Greek and Jewish makes me feel unique. The evil eye is a pretty common symbol in Greek, and other middle eastern cultures. A bead with a blue eye on it is said to protect you from evil spirits. The evil eye is important to my mom and I. Not only is it for protection, but also to keep us connected to our Greek roots.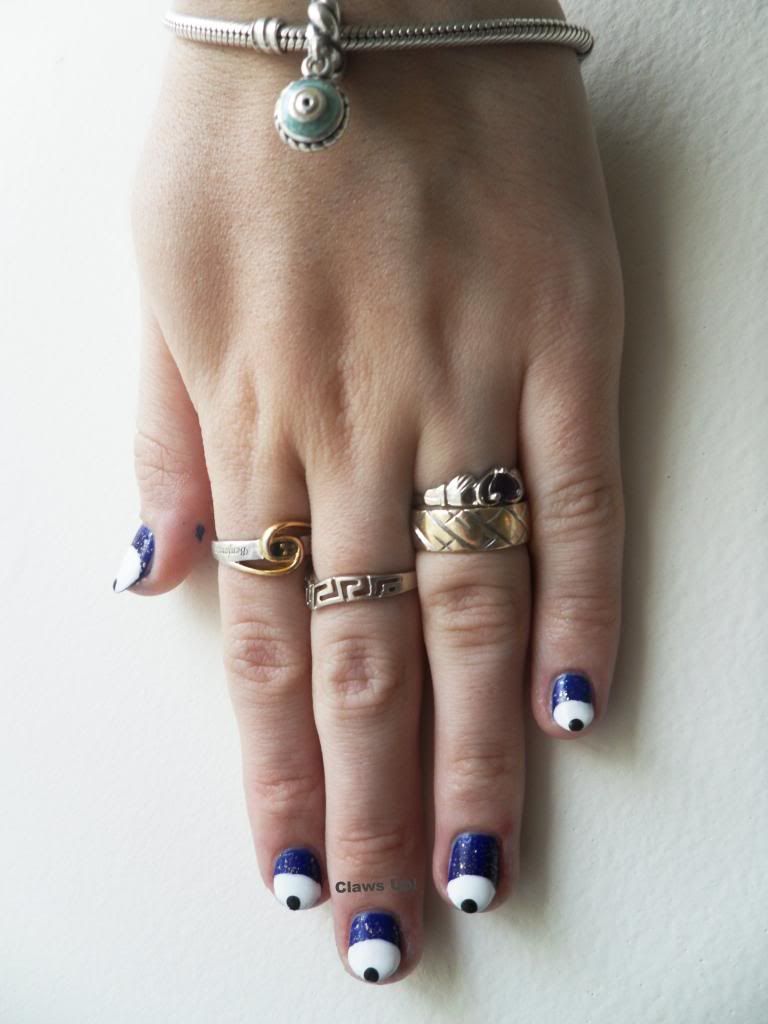 My grandma got me an evil eye Pandora charm for my bracelet. I wear it every day.
The Line Up: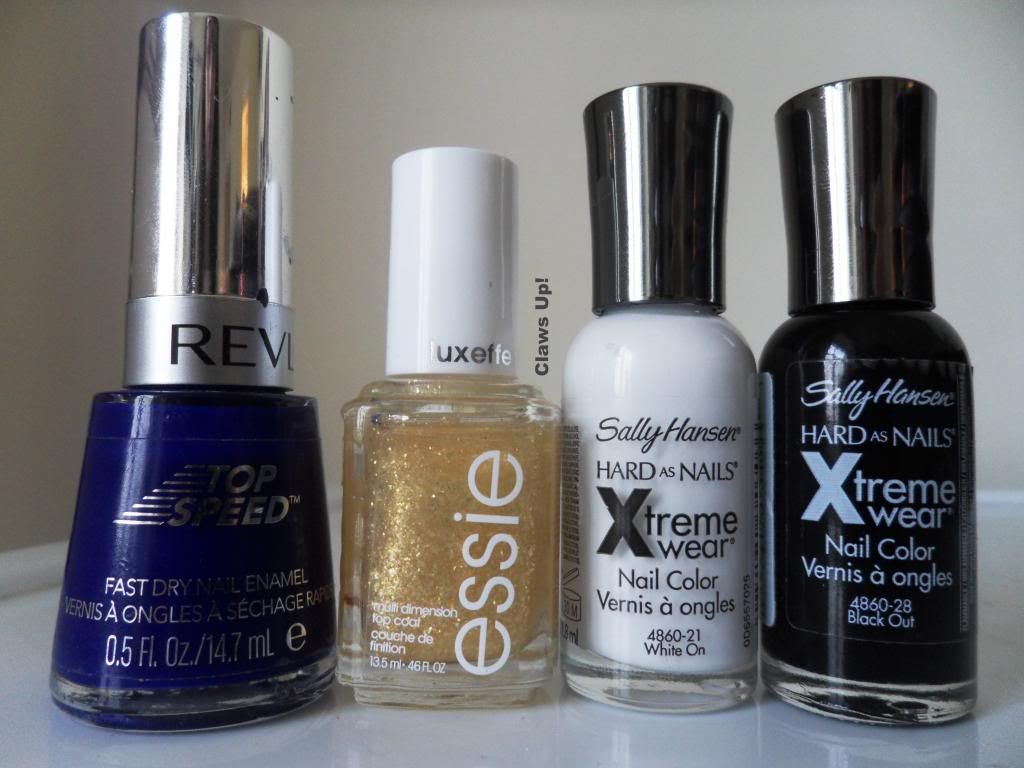 Revlon in Royal
Essie Luxeffects in As Gold As It Gets
Sally Hansen Xtreme Wear in White On
Sally Hansen Xtreme Wear in Black Out
These didn't come out exactly how I planned, but I think they are still kind of cool. I love how As Gold As It Gets looked over Royal. I actually loved it so much, that's all I wore on my right hand.
What do you think of my evil eye mani? Are there any symbols that are important to you or your heritage?
Claws Up!