Hey everyone. Just a quick post today, I'm pretty tired with all the craziness going on at work. Just to update you guys, with my manager out on medical leave, the district manager has made me the intern manager (with another store's manager acting as our supervisor). It comes with a lot of additional stress, plus some backlash from other employees that don't feel I deserve the position. I'm constantly stressed, and now I need to work about 10 additional hours per week leaving me tired and lacking free time.
Luckily, before this all happened, Ben and I managed to find some time to go out for sushi, fro-yo, and to see Kick-Ass 2. I decided to wear my new denim dress that I got from Khol's. What I love about denim dresses is that they are like blank canvasses. Like jeans, they can be paired with anything. I had fun trying out different ways to wear my dress before I decided on the winner.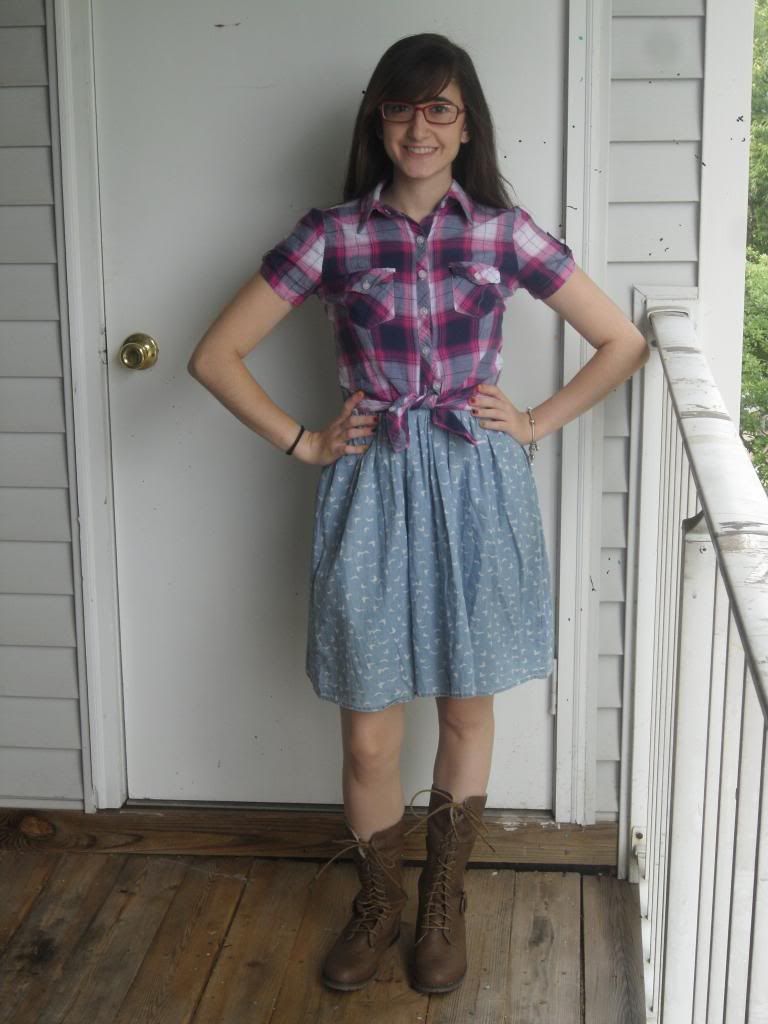 #1 Country Chic
While I am a city girl, I have been liking the country fashions that have been trending. I paired my denim dress with a tied off plaid shirt, and brown boots for a country feel.
#2 Comfy Casual
All I could think about when I got this dress was wearing it with a scarf. I love the idea of matching a spring dress, with a fall scarf. I added sneakers to make this look super casual.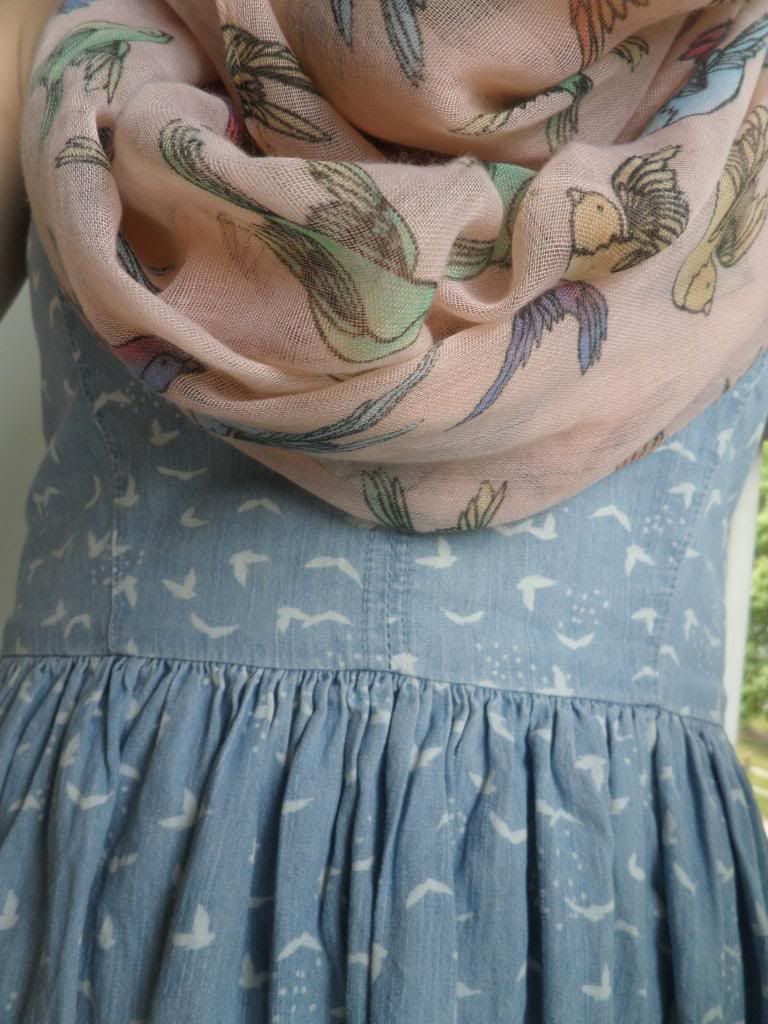 I loved that there were birds on the dress and on the scarf!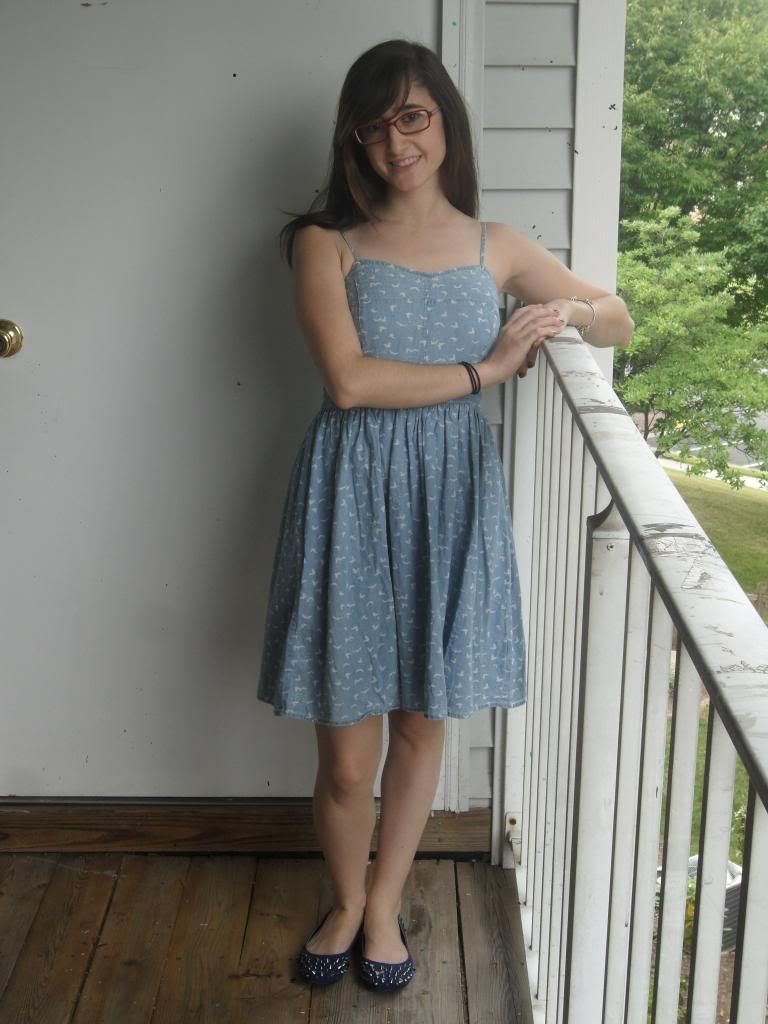 #3 Cute and simple
Of course I loved the dress as soon as I saw it, and I wanted to show how awesome it is on its own. I decided to bring out the blues in this look, by adding a pair of dark blue flats.
So how did I wear this dress out? I actually wore it with the scarf and the blue flats! But that's what I love this dress. Its super fun to mix and match what I have in my closest and discovering my favorite combinations.
Which was your favorite way I wore the dress? How you you wear it?
Claws Up!