And thus concludes my little series of posts, from nails, to makeup, and now an outfit. After I was matching my nails to my face, it only seemed right to match everything to an outfit. Ben and I had a little dinner and a movie date night planned, so I wanted something nice, but still casual to go out in. I was rocking some cray cray make up, so I wanted a more toned down outfit to balance it out.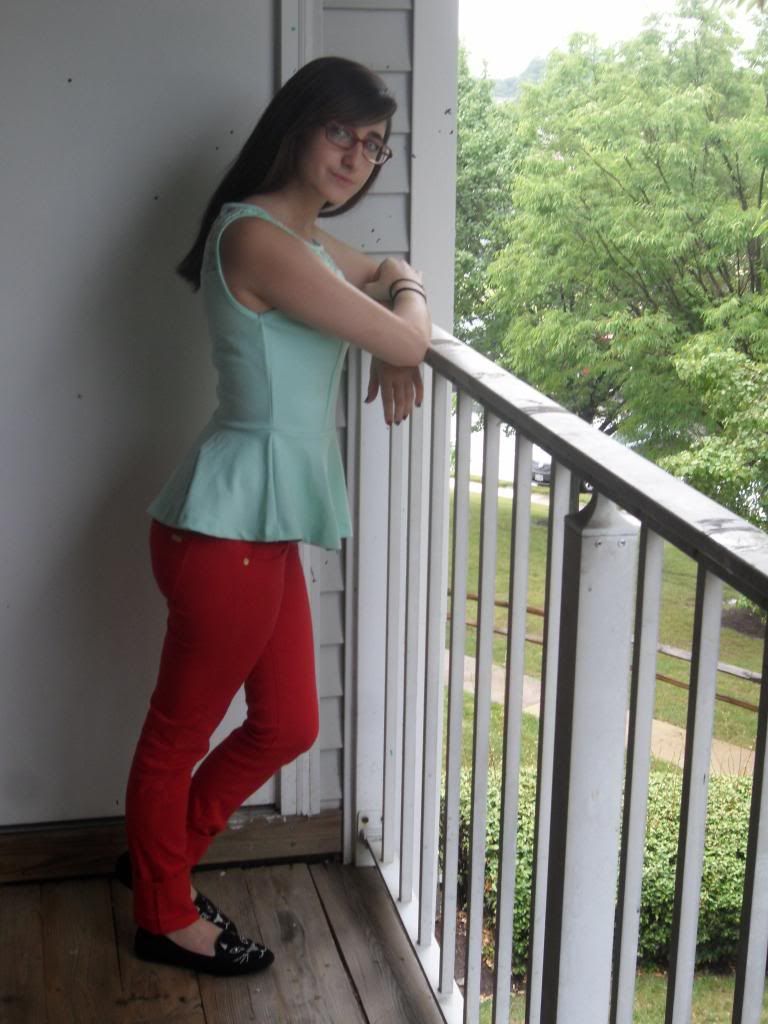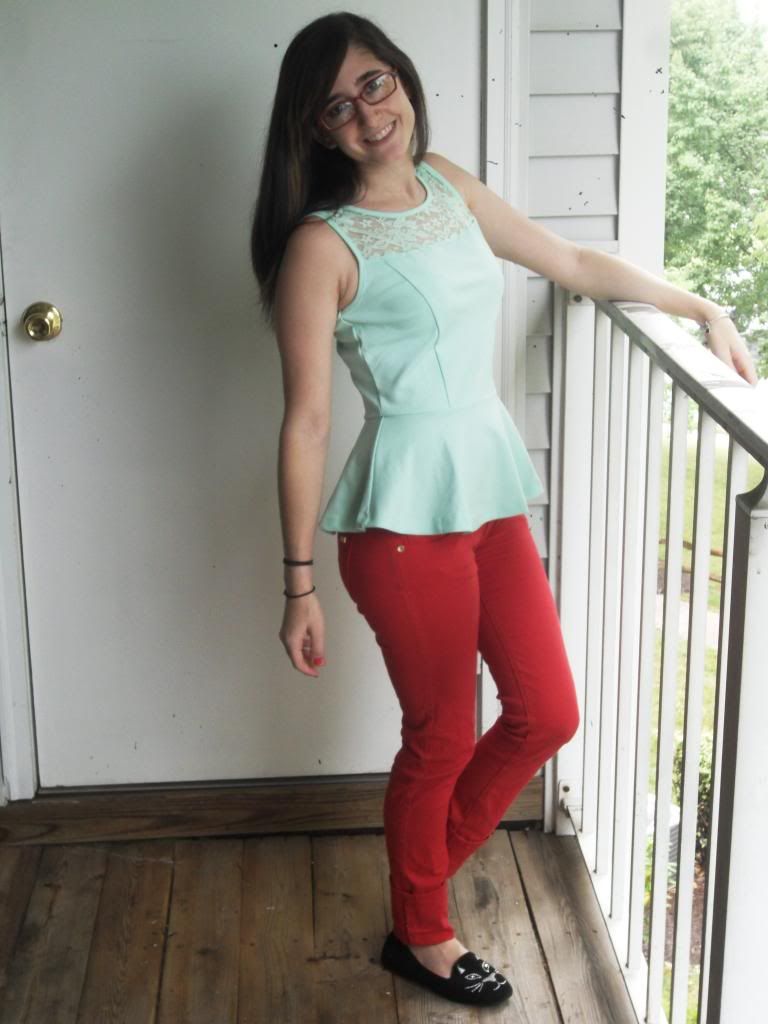 I am so obsessed with this mint peplum top. The color is so light and pretty, and I just love the lace accents and flattering shape. I thought a peplum cut would make me feel juvenile, but I actually feel very grown-up and sophisticated! Going with the theme I paired this mint top with a pair of red jeans. Just to keep this look fun and theme fitting, I completed the look with my black kitty flats.
Gosh, I just love matching!
I loved this outfit, and I really felt great in it! I love colors that you expect to not work together, but end up being the best of friends. It makes 2 plain, solid pieces, look amazing together.
I hope you liked my little week of color matching. Do you want me to do color matching series posts like this again in the future?
What do you think of this red and mint outfit?
Claws Up!