Hey everyone! Sorry I have been a bad blogger lately. I have been working a lot, especially because with our manager gone, I have taken on a lot of her roles. I might have to keep my blogging to 1-2 posts a week, since by the time I get home from work I am usually pretty tired. We'll see. Don't worry, I will always keep posting!
Today's post is actually my first post in a new challenge created by
The Dark Side of Beauty
. Every month Nancy will pick a theme that bloggers can create makeup or nails looks for. Within each month, each week will have a specific subject. We have a week to complete looks for each subject. This month's theme is The Legend of Zelda: Wind Waker, and this first month's subject is Princess Zelda. I decided to go for a pink and gold makeup look inspired by her dress and jewelry.


The pink I used is Prestige in Love, the gold on the second half on my eyelid is Urban Decay in Half Baked, and the golden brown on the outer corners of my eyes is Urban Decay in Twice Baked. I applied the gold shimmer, which is Jesse's Girl Eye Dust to the crease above my eyelid. I lined my upper lash line with Total Intensity by Prestige in Deepest Black, and my lower Lash Line with Hip by Loreal in Gold Charge. I finished off with Maybelline Great Lash mascara in Very Black, and Maybelline Baby Lips in Pink Punch.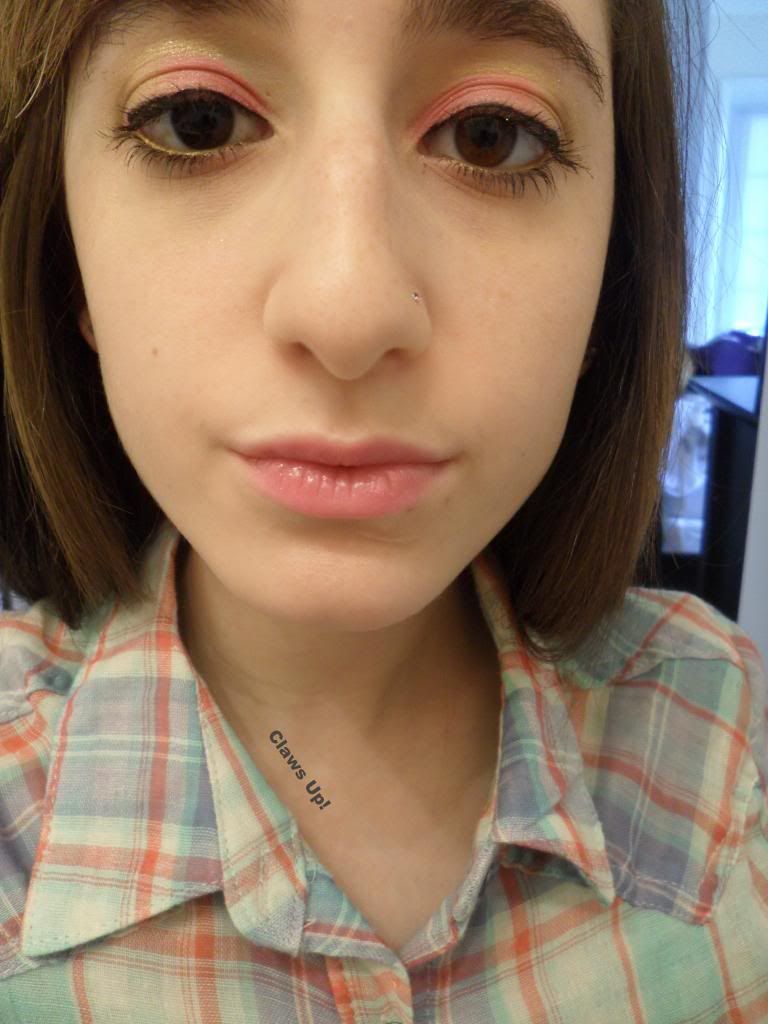 Overall, I thought this was a very pretty, wearable look. The pink and gold shimmer give it a really delicate and girly feel, just like Princess Zelda herself!
Get ready for another Legend of Zelda look coming soon!
What do you think of this pink and gold look? Does is remind you of Princess Zelda?
Claws Up!