Hey guys. I know that this is usually the section where I talk about what's going on in my life. My favorite blogs are ones that are not just about the nails, but when bloggers share a little about themselves too. I have tried to keep my blog an open journal, mixed in with nails, fashion, and makeup. However, right now work is causing me a great deal of stress. I am losing sleep, feeling sick, and getting headaches. Now I would normally tell you what's going on, but with the amount of stress it brings, I am trying to not think about it. So to take my mind off of what's going on, I am going to go right into the nails.
I decided to play around with my foils again. I started with my very first butter LONDON! While I was visiting my brother in Texas, he and his wife bought me my first bottle, and I have finally gotten around to trying it. This is butter LONDON in British Racing Green. I added some random foils, and then decided to make it matte.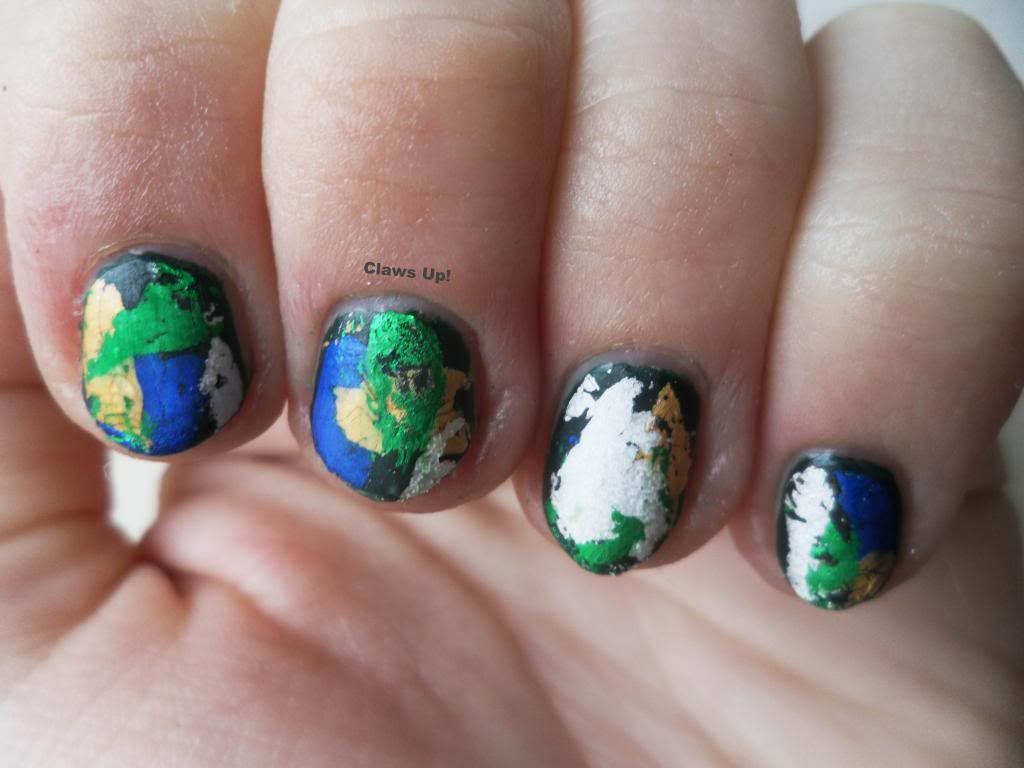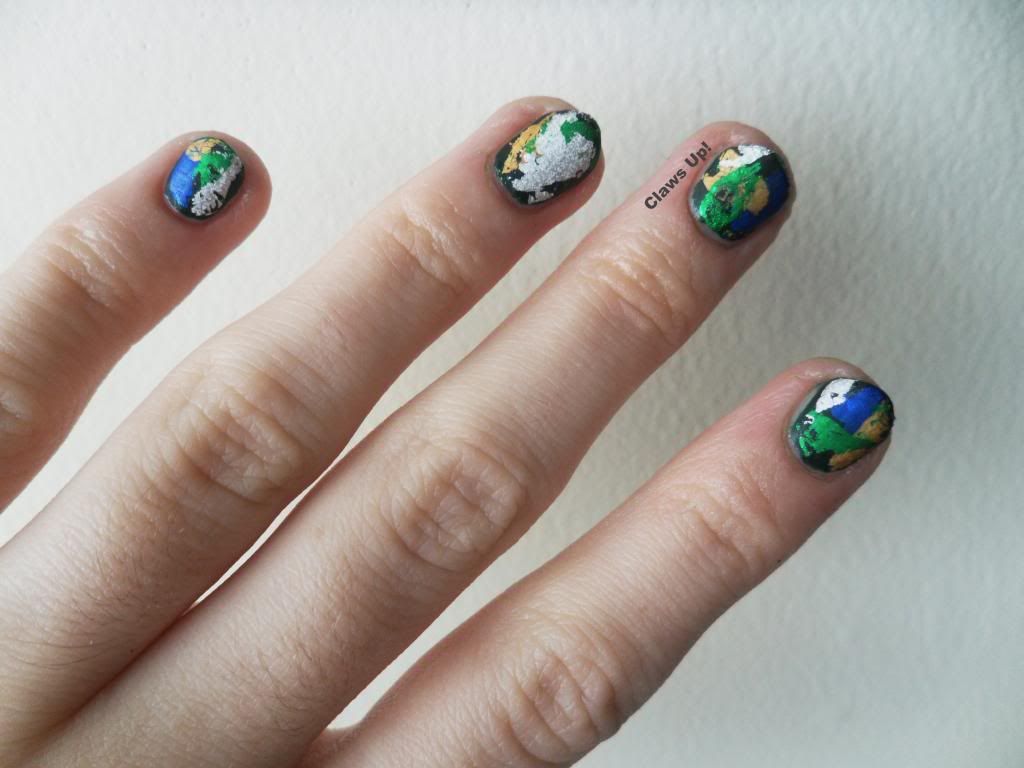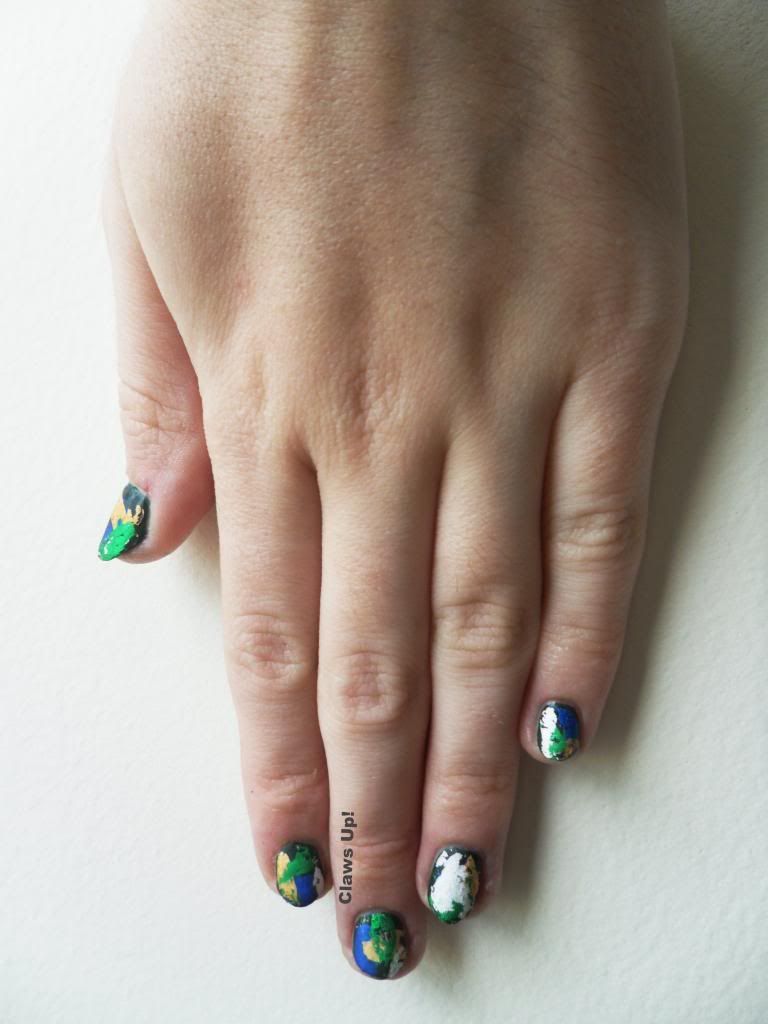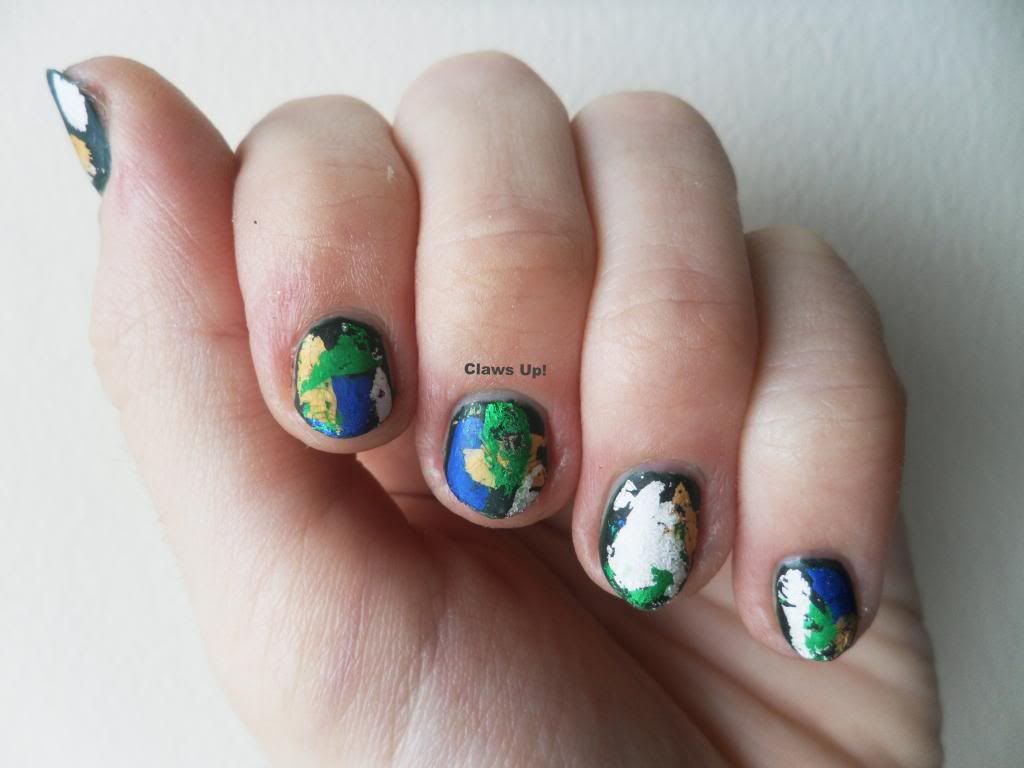 I thought that this was a pretty neat look. I like how the foils looked matte, and all the colors went nicely together. And I love British Racing Green. It is the perfect dark green with a hint of silver shimmer. I can't wait to wear it this fall and winter. Don't worry, I'll swatch it on its own too.
What do you think of this matte foil look?
Claws Up!