Hey everyone! I was to start off by apologizing for not being a great blogger recently. I have been working a lot, and when I'm not working, I am too tired to do my nails or write a blog post. I promise to keep painting my nails and writing posts, they just may not be as frequent as they used to be. Don't worry I am still here!
For today's post I have something a bit different. I decided to show you all the prep work that goes into my nails before its time to paint them. I have gathered information from bloggers, YouTubers, and magazines and I have found a routine that works best for me. So get ready for some NSFW photos, here are my naked nails!
Of course I start by removing my old nail polish. I use
100% acetone
. This one is CVS brand, which I usually buy because it is the cheapest one.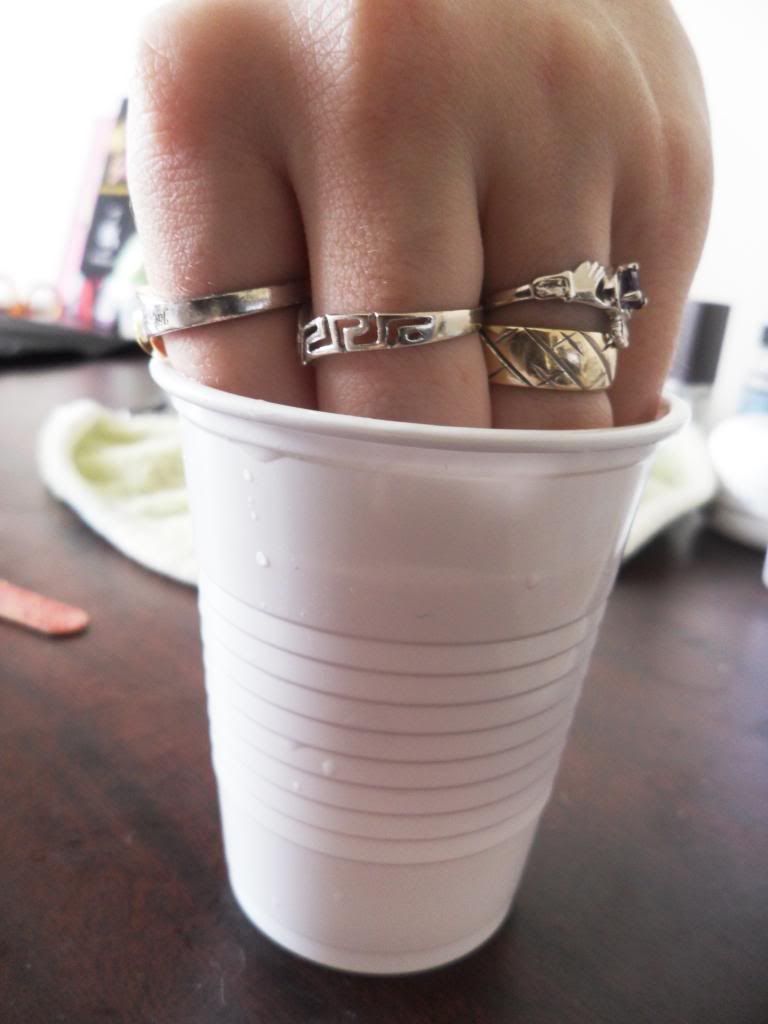 Next, I soak my fingers in a cup of warm water, soap, and oil. This helps soften my nails and cuticles, as well as clean and re-nourish my nails after the harsh acetone.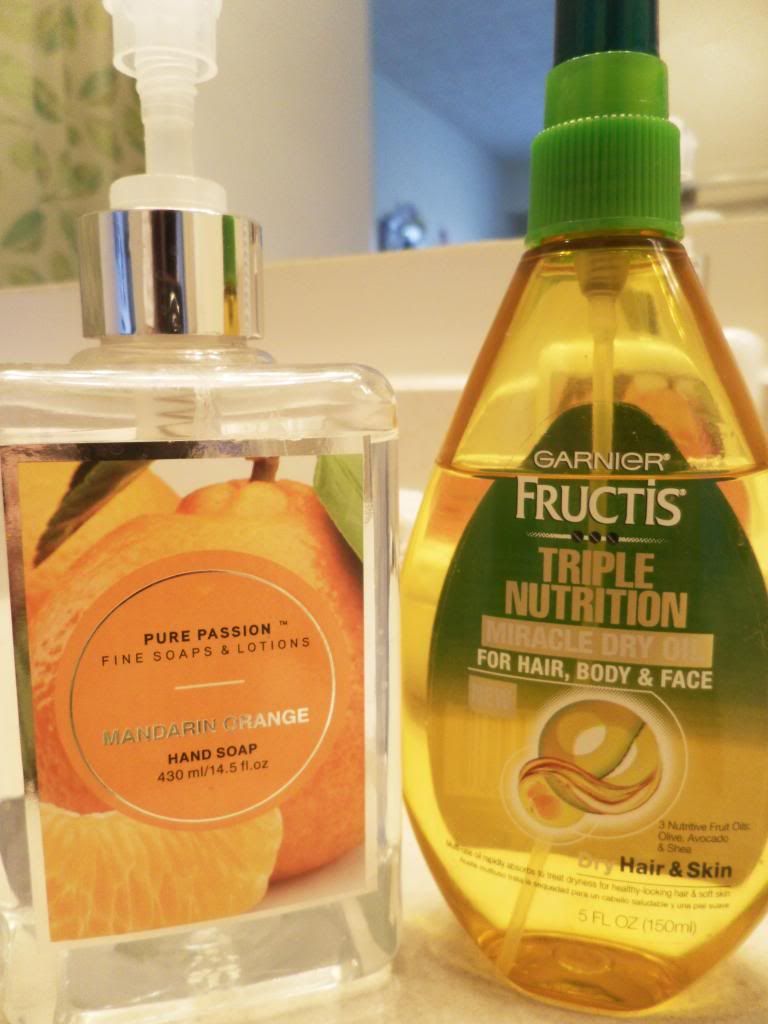 I use whatever hand soap that we happen to have in the house. The oil I use is
Garnier Fructis Triple Nutrition Miracle Dry Oil
. It is full of oils that are great for your nail and skin, and it smells amazing.
I then remove the dead skin around my nails with my amazing cuticle stone. I bought this stone stick at the Dental Convention (yes, I said Dental Convention) about 10 years ago and have been obsessed with it ever since. It gently removes excess skin around my nails without chemicals or clipping my cuticles. I just rub the stone around my cuticles until most of the dead skin comes loose. Sorry for the gross photo.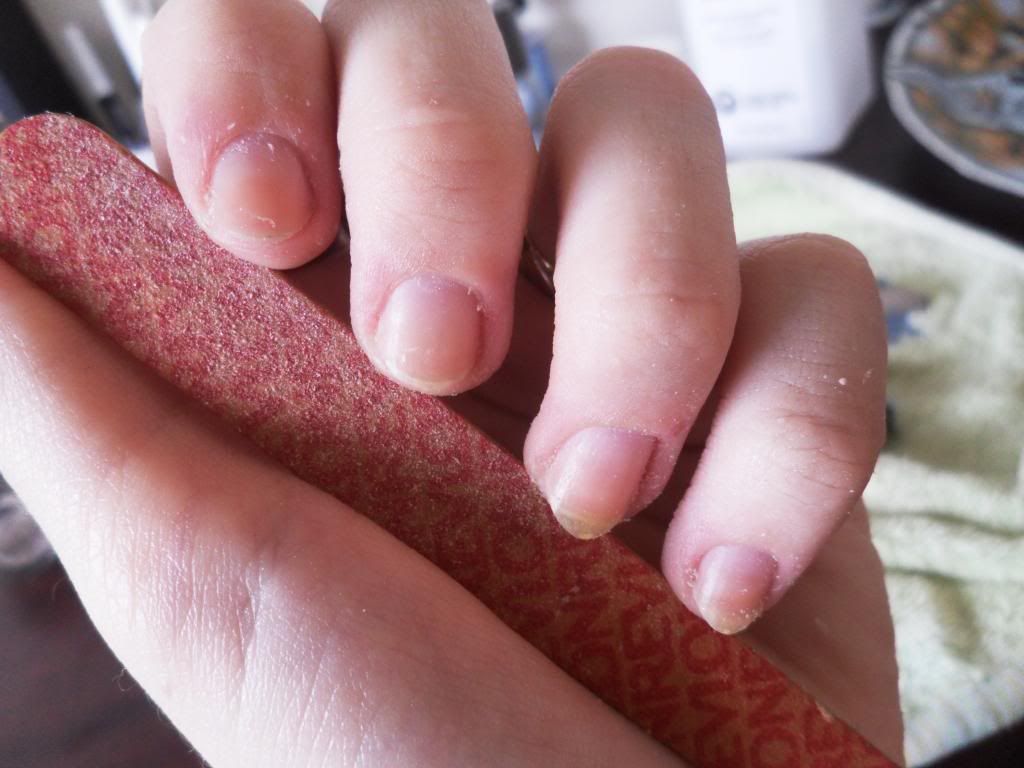 Then its time to file my nails. I have been keeping them in an oval/almond shape. I just use a plain cardboard nail file that I got in a pack from CVS.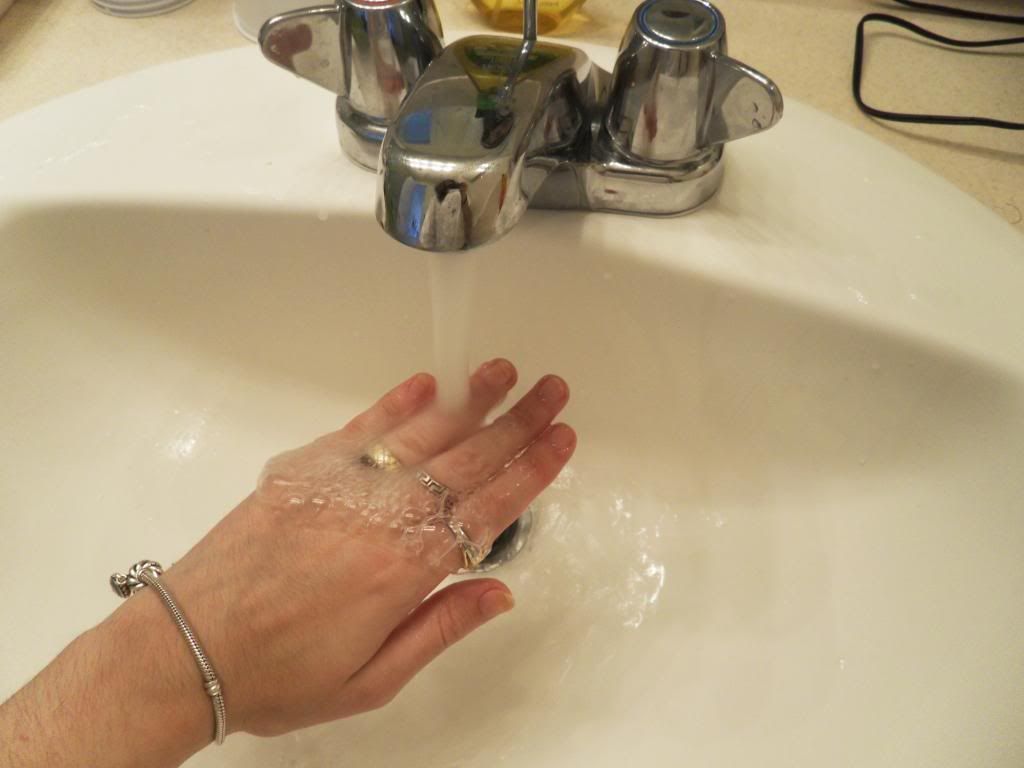 At this point my nails are covered in oil, skin, and nail dust. I wash my hands really well to make sure there are no particles or oil left on my nails, then I dry my hands.
Its finally base coat time! I have been using OPI Matte Nail Envy.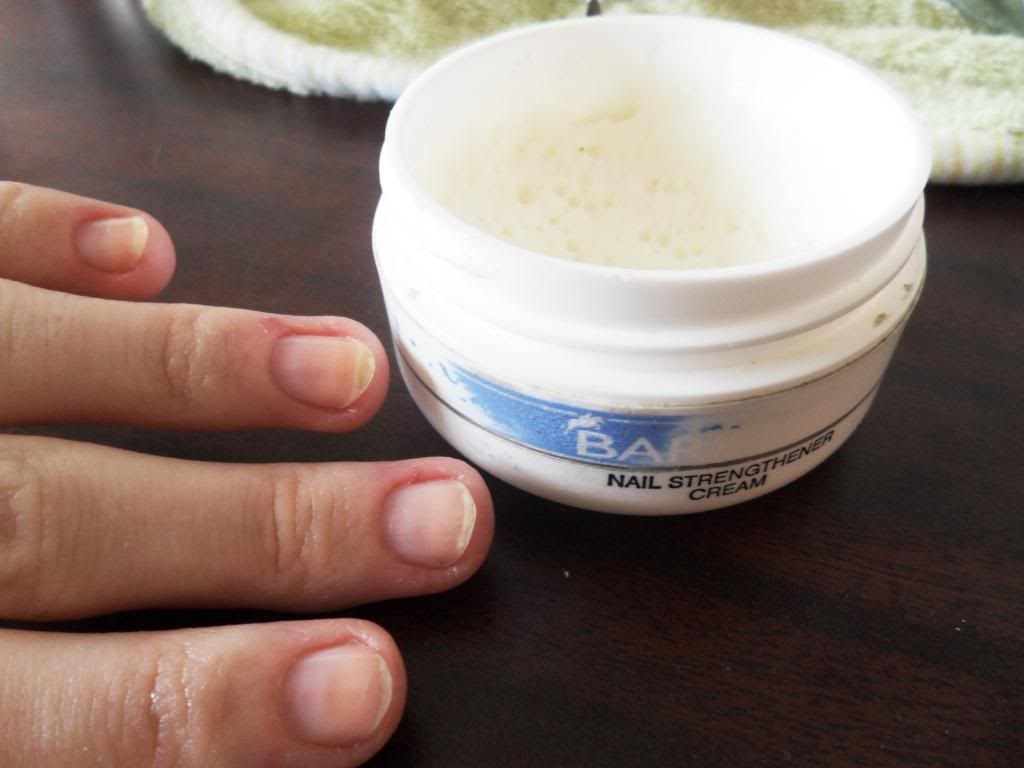 My final prep step is to rub in Barielle Nail Strengthening Cream to all my nails and cuticles. It really helps to keep my nails strong and healthy.
Whew, that's it! Now I can paint my nails. I find doing this process helps to keep my nails feeling healthy between polishes.
Did you like seeing how I prep my nail? What do you do to get your nail ready for your next manicure?
Claws Up!