Hey everyone, I hope you are all doing well. Things are pretty stressful and busy around here. I don't want to go into it too much, but the manager at my job is very sick, and may not be coming back to work. We are terribly understaffed now, and my manager, as well as the district manager, is putting a lot of the responsibilities on me. I'm scared for what the future is going to hold.
With the busy weekend, and the stressful week, I wasn't able to get any nail art done. However I do have a swatch for you today. As many of you know, OPI is discontinuing the Sephora line. I didn't think much of it, but my mom can't pass up a deal. She told me that all of the Sephora by OPIs were going on sale and she would buy me any ones I want! I picked out two polishes, one of them being 212. Not only is 212 a gorgeous glitter polish, but it is inspired by the beautiful lights of my city at night: New York.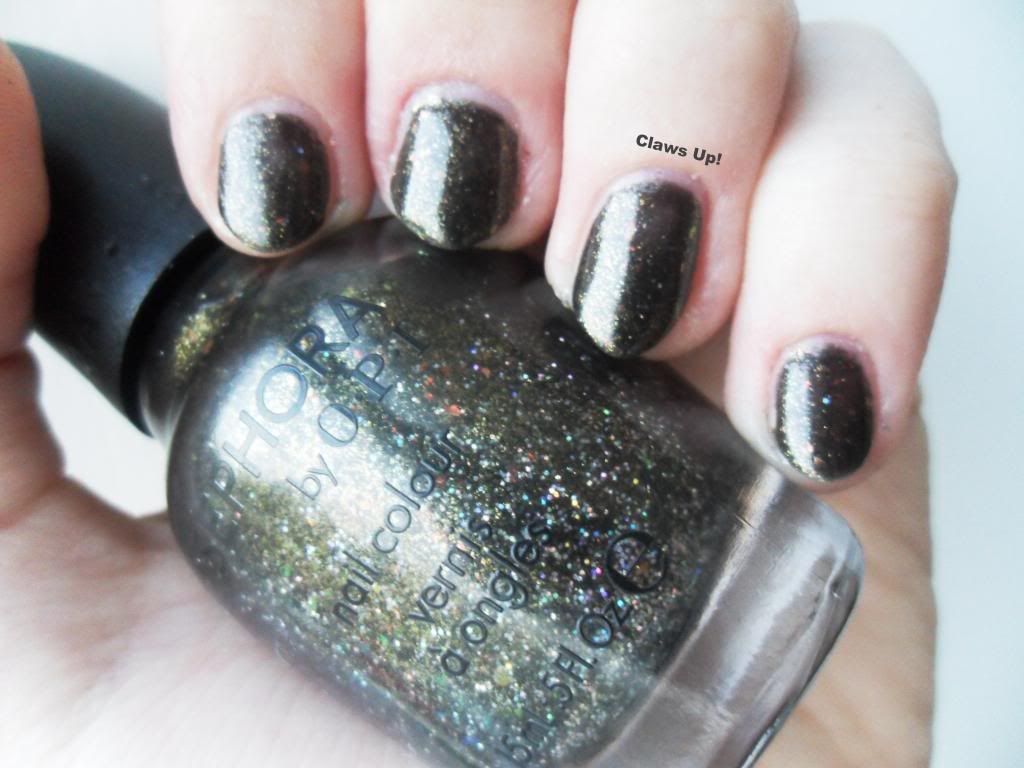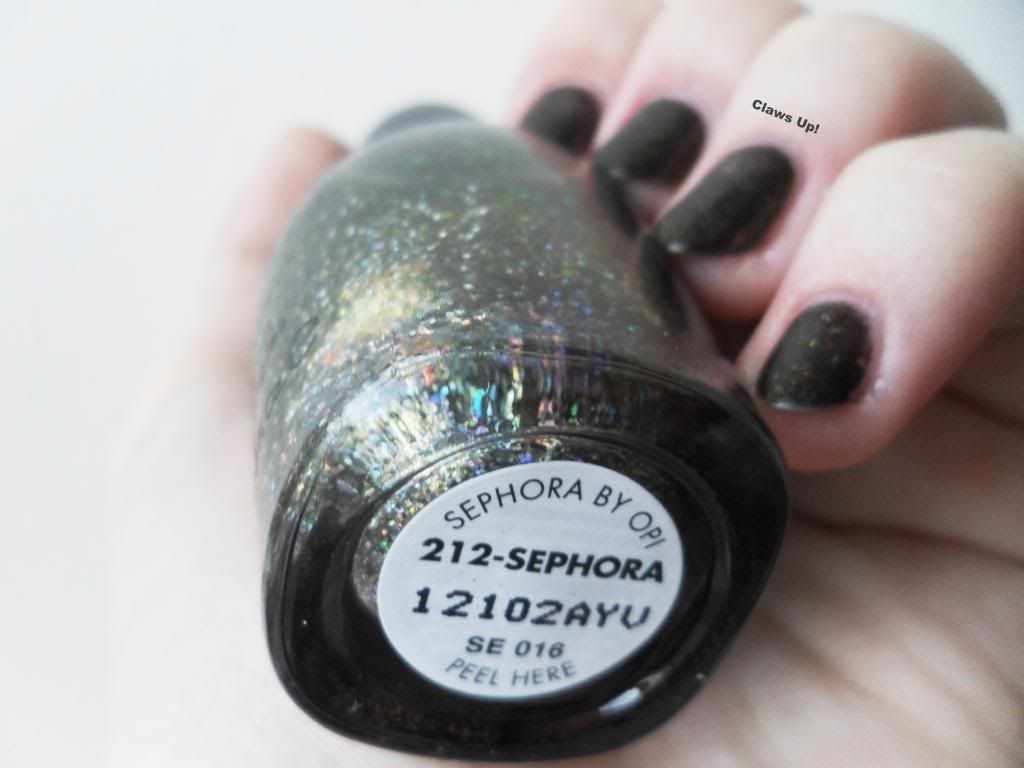 212 was hard for me to photograph, but it is sooooo gorgeous in real life. 212 is filled with flakies and glitter in a black jelly base, with a green tint. Its a really beautiful and unique polish, and I'm really happy to have it.
What do you think of 212? Did you pick up any Sephora by OPIs during the sale?
Claws Up!